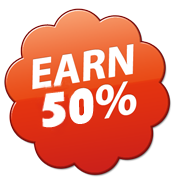 Earn Some Money Today by Joining Our Affiliate Program!
Affiliate programs are easy and fun, but more importantly they allow you to earn cash by simply adding a link to your own website, blog, or email signatures,
If you are already familiar or if you already use affiliate programs then all you need to do is join our Affiliate Program Now. After you create an account, register, and confirm on the site – you will be ready to get the code and start selling immediately.
WHAT IS AN AFFILIATE PROGRAM?
By joining our affiliate program, you will be able to offer offer our products for sale through your own website, blog, etc, and receive a commission. The more people you get to buy our products through the link on your website, the more money you earn.
It doesn't cost you anything and you don't even have to carry any stock, it couldn't get any easier.
SO HOW MUCH DO I EARN?
The amount of commission that you earn depends on what target we set for each of the products that we sell. For Example: You will receive 50% of the sale price for every Photogy (former AKElstudio) product that you sell.
For the each of our e-book, you'll be getting 50% from each sale, including our HDR e-book!
Learn more
->
HDR e-book affiliate program.
YOU SAID IT DOESN'T COST ME ANY MONEY?
Yes, that's correct,  it costs no money up front for you to join the affiliate program.  You don't have to keep any stock, do any shipping, contact any buyers, or anything.  We will take care of all that.  For every customer that buys our product by clicking your link, we pay you 50% commission.
OK – I AM INTERESTED – WHAT DO I DO?
Register for the AKELstudio Affiliate Program.
Browse for our e-junkie listed products
Enter the Affiliate Admin area to get your own HTML code with your Affiliate ID.
Put that HTML code on your blog, Website, or Email
After a customer makes a purchase, and that purchase is tied to your Affiliate ID, you get 50% of every sale.
You will be automatically paid monthly through your Paypal account.
LOOKS COMPLICATED – PLEASE SHOW ME
Step 1: If you don't already have one, sign up for a free PayPal Account. All your commissions will be payed using PayPal.
Step 2: We use E-Junkie to manage our Affiliate Program. Click the affiliate signup button below to get to the E-Junkie affiliate registration page. The registration page will open in a separate window.
Step 3: Register at e-Junkie by entering your email address and entering a password of your choice. After registering, E-Junkie will email an activation code.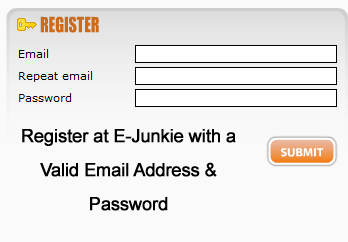 Step 4: Enter the activation code which you received via Email into the activation box to complete your E-Junkie registration.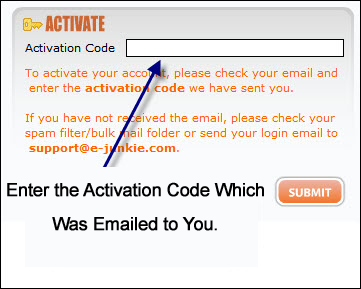 Step 5: Click 'Edit Profile' and edit your business name (Optional) and your PayPal email. Your PayPal email is the email you used when opening your PayPal account. This is required so that E-Junkie can pay your commission payment directly to your PayPal account.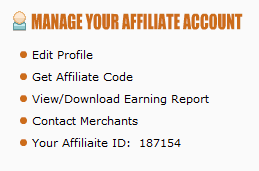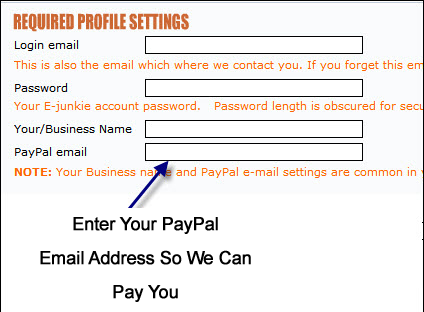 Step 6: After editing your affiliate profile, click on 'Get Affiliate Code' which will allow you to get the Affiliate Code for our product(s)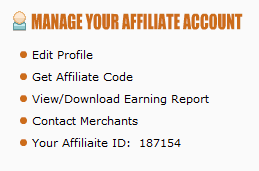 Step 7: From the drop-down list, select the the product you like to sell then click on 'Get Affiliate Code' to obtain your unique affiliate link for this product. You will place this link (called a Hop Link) on your website in order to promote this particular product. When your visitors click on the link and make a purchase, a commission is recorded against your account name.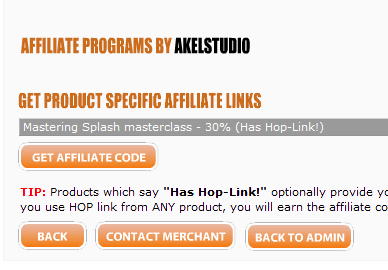 After you have pressed the 'Get Affiliate Code' button, you will be shown the code that is required for your Website/Blog, etc. Simply select all the code and then copy and paste it.