So, this is what we've been working lately.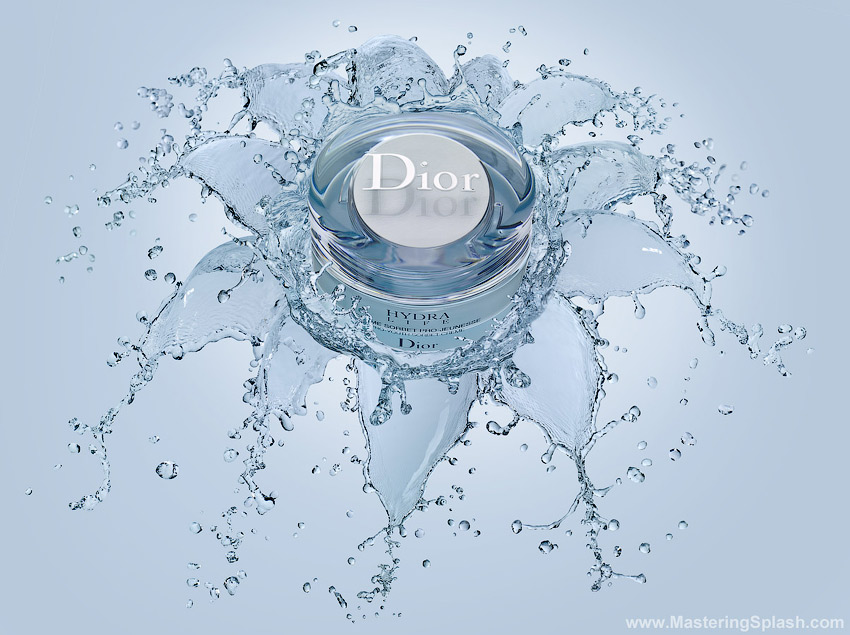 The whole process was captured and I am working on putting the video together. In a few weeks we'll have it released as a video tutorial.
A little bit information about how the image was done:
Every paddle splash was shot individually, and then we got jar of the crème shot alone, and then jar was dropped in a water, similar to this shot below. Everything was combined together in a post.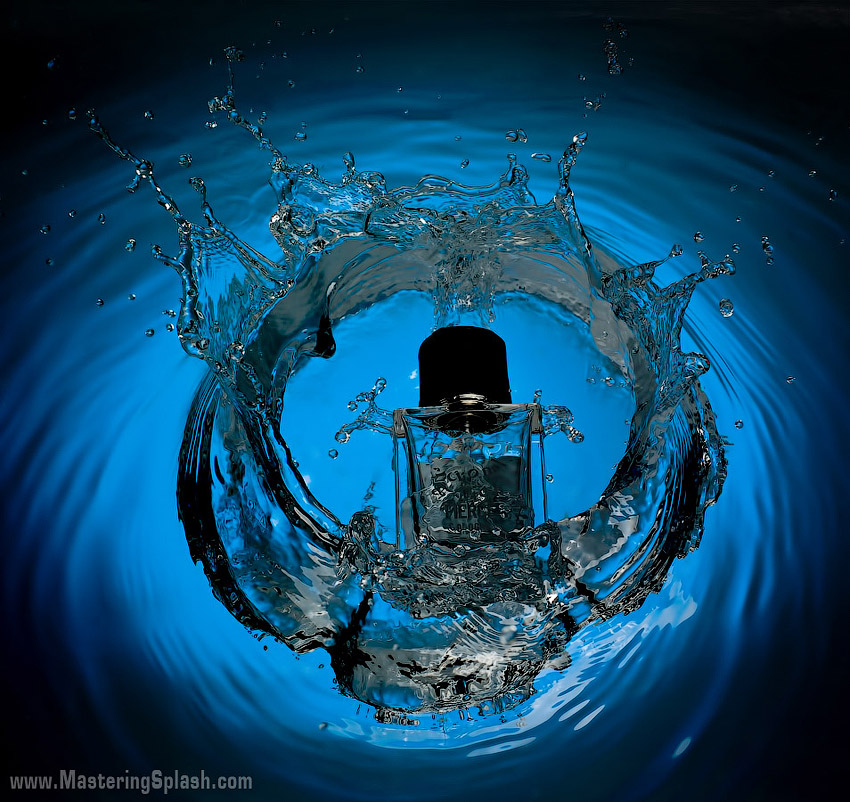 BTW, I have a detailed video walk-through of the creation of this shot posted on a premium content area: unlike Dior, this is as-is, only cleaned in post capture. You can buy the video it in our e-store, it cost one average car-wash
Now, let me tell you a story behind this shot:
This was a self-assignment, not a commercial job for Dior (One day I'll explain you why we doing this). First, we got this idea to shoot a crème's jar made of water-colored glass surrounded by splashes, like a flower and it's paddles. Then, after we got a pretty good idea of the concept we went out to find a crème which will look like we imagined. We found Dior "HYDAR LIFE" series to look exactly like we wanted, so we got this Dior skincare crème.
Then after we completed the shot, and got a final image, Genia went to Dior website and found this (permalink):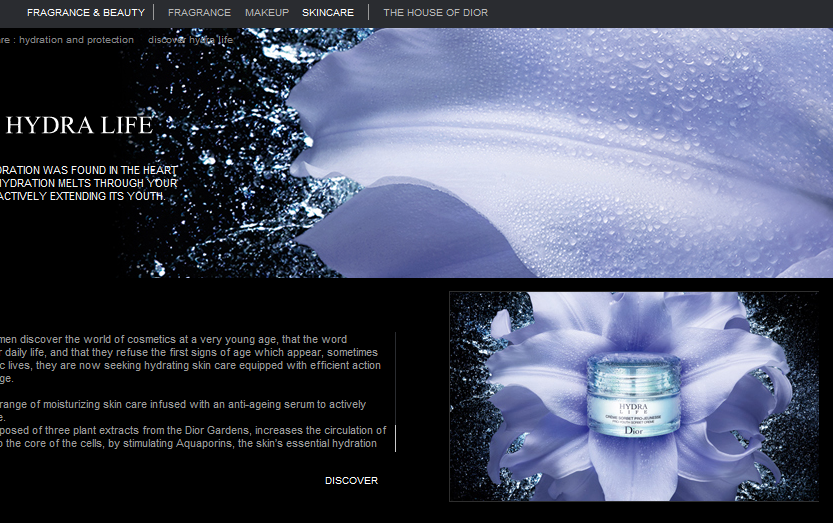 What a surprise! Pretty similar idea of a crème jar in a flower, but quite different in realization, isn't it? And I swear, we have not seen the original Dior shot before. It looks like we and Dior creative team were thinking about the same, which is cool
All the best my friends! Next week we'll spend swimming and snorkeling around Cancun, and I hope to post few underwater images for you:-)
Alex
The lighting magician, owner of AKELstudio, Inc.
---
You may also like to read: