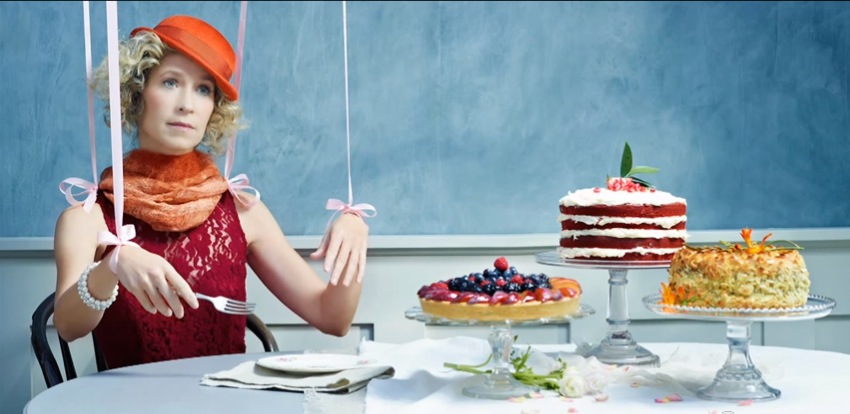 7 Inspirational and Educational Photography Videos: March 2014

7 Inspirational and Educational Photography Videos: March Edition
Each month we'll provide a list of videos that we think would interest product photographers of all levels. Below are the findings for March. Enjoy!
Fake Smoke Photography Tutorial
by Photo Extremist
This tip/trick might find many variations and uses when attempting to get the look of smoke/steam without actually using smoke/steam. Compositing in post production will increase the uses of this to a much greater level. I hope this will help solve some problem shots in your future. A good tool for your kit and virtually no cost for the DIY crowd.

Find more about Photo Extremist by visiting their website: http://photoextremist.com/
Behind the scenes at a McDonald's Photo Shoot
by McDonald's Canada
Some views of why the food you're served in a fast food eatery looks different than the images you see pasted on the windows. It's not trick photography, just good styling and great lighting that helps make your mouth water when you see the image at lunch time.

Find more about McDonald's Canada by visiting their website: http://www.mcdonalds.ca/ca/en.html
Behind the Scenes of the Macallan Masters of Photography III: With Annie Leibovitz & Kevin McKidd
By The Macallan Whisky
World renowned photographer Annie Leibovitz creates a series of product photos for Maccallan Whisky to promote their brand and in the process combines fashion with products to achieve her style of imaging.

Find more about more abut Maccallan whiskey here: http://www.themacallan.com/ Anne Leibovitz's work can be viewed here: http://www.vanityfair.com/contributors/annie-leibovitz
Behind the Scenes Food Photography with Mode

l
by Kyle Dreier
Here a model is combined with food/product to achieve a unique view of a human puppet surrounded by delicious dessert temptations. I would hate to have my hands tied while next to those goodies.

Visit and view Kyle's works here: http://www.dreier.com/
Simple DIY Product Photography: How to Photograph a Glass of Beer
by Unique Photo 
This is an over simplified but to the point video on shooting a glass of beer. It will get you started, but I think getting a great shot will require a little more effort with light and modifiers and probably in cleaning the glass.

Find more about Unique Photo by visiting their website: http://www.uniquephoto.com/
Water Photography: Freezing Motion Without a Flash
by Alex's Photo and Video (not related to Alex Koloskov :)
Ever feel like you do not have pro equipment so can't get a good shot? Watch what these two young men get with the most basic of equipment and a little perseverance. Have you had similar situations? I'll bet many of us have experienced some minor disasters too. Note, the equipment and location were not well planned but they had an idea of what the final shot should look like and kept trying till it gave them their desired result.
View Alex's other videos here: https://www.youtube.com/user/AtOx201/featured
HowTo: Highspeed Photography – Fruity Milk Splashes
by Stefan Schaefer Photography
Another young photographer shows how to get a splash capture with 2 speed lights. Notice his preparation and gear placement resulted in quick and good quality results without mishaps. A clear contrast with the previous splash video. Did they not show the outtakes or were they really well prepared? If it were me, there would be outtakes, but we learn as much from our mistakes as from our successes.

View Stefan Schafer's portfolio here: http://www.schaeferphotography.de/
These videos were collected by Charles Sweigart, a passionate photographer and Photigy reader. We hope to see more collections of cool and interesting things from Charles, and thank you!
About Charles Sweigart:
I am a full time antiques and fine arts dealer and have been for over 35 years. I have loads of my own products to shoot, but after acquiring my first digital camera 14 years ago, I quickly realized how hard it is to capture a fine image result. I am basically self taught, but sought more information on the web to improve my abilities. When searching I discovered Alex Koloskov and Photigy.com. and I was attracted to the quality of information available and shared, as well as the overall friendliness of the community.
While still growing with photography, I seek to assist those who are also seeking to achieve greater skills in product/still life imaging. A skill I acquired while researching art and antiques, was the ability to find sources for published information. Alex asked if I would add my talents to the group and I agreed that this was another way to assist others in their endeavors to achieve better images. I hope that the videos I find will help other photographers to grow, learn and achieve their individual goals.<
The videos found here are chosen to help show and inspire those who watch. Some will also be humorous and some will even show how not to get a good image. I hope those that watch derive some benefit from the viewing
[vc_row bg_type="bg_color" bg_override="3″ bg_color_value="#f7f8f9″][vc_column][vc_row_inner css=".vc_custom_1458771887597{margin-bottom: 0px !important;padding-top: 10px !important;padding-bottom: 10px !important;background-color: #f7f8f9 !important;}"][vc_column_inner width="1/6″][vc_icon icon_fontawesome="fa fa-graduation-cap" color="custom" background_style="rounded" background_color="custom" size="lg" align="center" custom_color="#27485c" custom_background_color="#ffffff"][/vc_column_inner][vc_column_inner width="5/6″][vc_column_text css=".vc_custom_1458772878382{border-top-width: 0px !important;border-right-width: 0px !important;border-bottom-width: 0px !important;border-left-width: 0px !important;padding-top: 10px !important;padding-right: 10px !important;padding-bottom: 10px !important;padding-left: 10px !important;}"]
Photographers also take these courses
[/vc_column_text][/vc_column_inner][/vc_row_inner][/vc_column][/vc_row][vc_row css=".vc_custom_1458771864918{padding-top: 0px !important;padding-bottom: 25px !important;}"][vc_column][vc_column_text css=".vc_custom_1458771875891{padding-top: 0px !important;padding-bottom: 15px !important;}"][related_courses cid="2564″ noc="3″ ][/vc_column_text][/vc_column][/vc_row]
---