Awesome Discount on Adobe Illustrator tutorial I want to pass to our readers
Around here we tend to focus on Photography, but let's be honest… these day's the more you know, the better you can position yourself in the marketplace. One way to do that is to be able to produce super creative compositions utilizing not only photography, but also other bitmap and vector graphics. This is especially true in Advertising.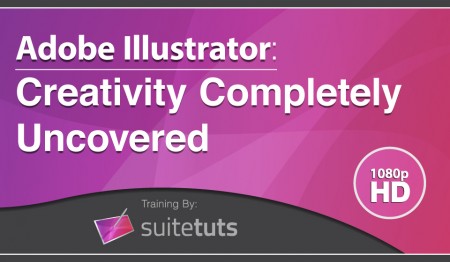 If you're anything like a lot of the other photographers out there, you know a lot about photography, enough about Photoshop to get your post-production done, but haven't really spent much time diving into some of the other great tools for making unique, dynamic images. One of these tools, is Adobe Illustrator. I know you've heard of it, you might even know how to get around in the application and make some simple graphics, but if you want to truly unlock your creativity, it really helps to know exactly what your tools can do for you.
Commercial product photographer and Photigy team-member, Joshua Geiger created and illustrated a wonderful collection of Adobe Illustrator lessons which are now available over at Udemy. There are 51 videos totaling more than 4 hours in runtime, almost as many downloadable vector art files and to top it off, these videos are 1080p and taught by an Adobe Certified Instructor. The structure of this series is very well done as it takes the student step by step through the interface, tools and other effects in a creative way while sticking to each topic allowing the student to focus more clearly on the course material.
Here is a screenshot of the type of illustrations you'll learn to create. And you'll learn to create these elements in a surprisingly simple and unexpected way.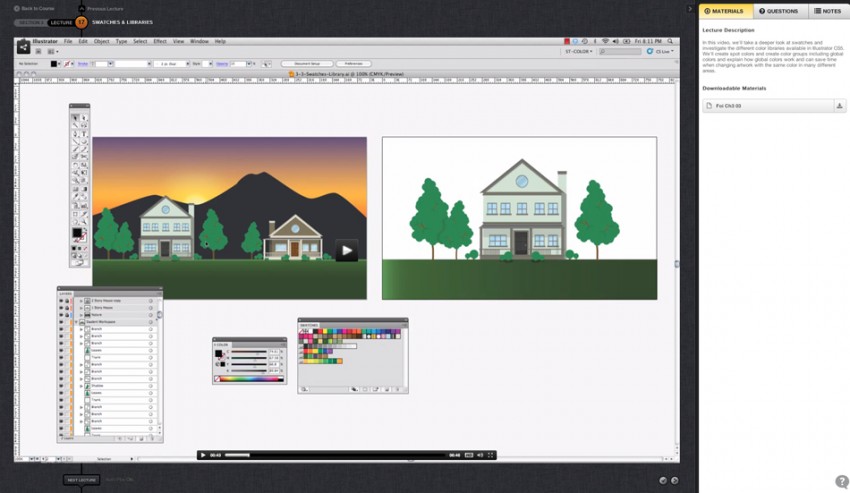 Each lesson video is accompanied by a downloadable lesson file matching what the instructor has on screen to make it easy to follow along and further dissect how each element was created.
And here is a larger shot of some of the lesson artwork itself.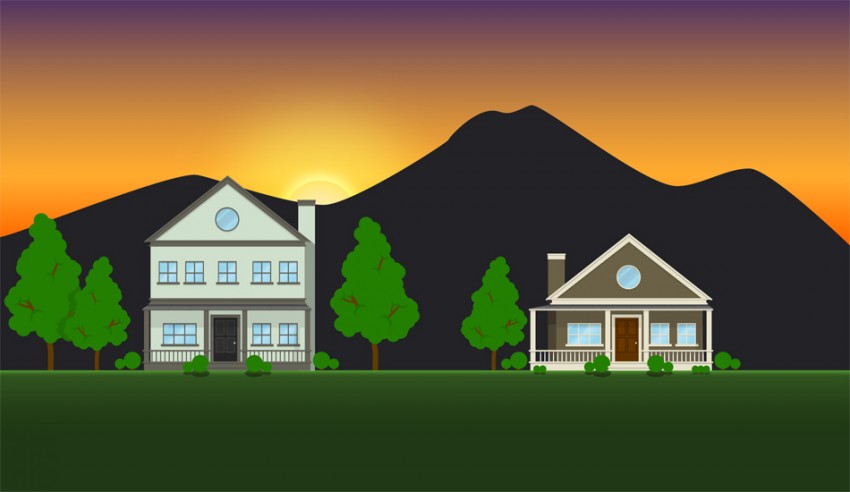 What's Included?
Why I am telling you about this course here? Because as Photigy reader you are getting a Free video (below) and 50% discount for the whole course!
The price of this course is normally $95.00 but if you use the link below, you can get it for 50% off!! It's just too good to pass up.
Or, you can just use this discount code: Photigy2014 and get 50% off the course. Easy to pass to a friend who might be interested in learning Adobe Illustrator:-)
Enroll Now for 50% off with this link – Enroll Now and Get 50% Off
Here's a free preview of one of the videos from the course:
Enjoy!!