Advanced Jewelry Photography Workshop
Everything you need to know about jewelry photography
WORKSHOP DATE: 01/17/2015 at 1Pm PST
Your invitation for this workshop
How to setup lighting for various types of jewelry

We'll cover difference in lighting for large gemstone jewelry, glossy metal and everything in between

Easiest way to take beautiful images of jewelry

It is not always necessary to use the most expensive lighting or professional light modifiers to create stunning jewelry images. Alex will show you shortcuts and DIY "money-saving" solutuons

How to use your camera to take 360° videos of jewelry

Most modern cameras have a very good HD quality video capabilities, and you can use it to record  360° rotation videos of jewelry or any other subject

Secrets of retouching of jewelry images

Because of a specifics of jewelry photography (extreme macro), retouching is an essential part of the process, and our expert will teach you secrets on post-production for jewelry
Commercial photographer, co-founder and teacher at Photigy.com. Instructor at KelbyOne.com, Udemy.com

I grew up in Kiev, Ukraine where I later attended college and received a bachelor's degree in Mechanical Engineering. Needless to say, I've never put my degree to work in its specialty. It was a time of economical collapse after the fall of the Soviet Union, where the entire country was in chaos. This was when my "official" education ended. Since graduating I've never had any other formal education, all of my skills have been self-taught.
I'm a mix of technicality, innovation and out of the box thinking. I love taking on technical challenges in anything I do, including photography.
As a photographer, I am completely self taught. I don't know the rules, nor do I care about them. I don't follow the herd, I do it my way. That's turned out to be invaluable in what I do. It has allowed me to experiment, see outside the borders, challenge the authorities and create a stunning photography style that is crisp, sharp and crystal clear.
I'm inspired by progress and movement. I'm incredibly persistent and never take "less than perfect" for an answer. If I don't have the right tools, I'll build them myself. I like to make stuff happen.
Alex's portfolio: www.koloskov.com
Workshop Schedule
Total Duration: 4+ hours + Post-Production
Introduction and workshop's goals review (starts at 1PM)

Meet your classmates and have coffee (10 min)

Jewelry on black background

Specifics of shooting jewelry on a black/grey background 

1:10PM – 2:40PM

Jewelry on a white background

Specificts of shooting  jewelry on a white background

2:40PM – 3:40PM

DSLR Video making on turnable

Learning basics of filming  jewelry

3:40PM – 4:30PM

Questions &Answers

Discussions, Q&A and business talk

4:30PM – 5:00PM
What photographer are saying about Photigy workshops:
FAQ
What I should bering to the workshop?
You can bring your own camera and a macro lens if you want to try it during the workshop. (Arca-Swiss mount plate is required).
Also, you can bring one of your own jewelry pieces to be photographed.
I do not know much about studio photography, will I understand and learn from this workshop? 
Yes, we'll be explaining everything, but for better learning please know your camera settings and specifics of working with strobe lighting. If you are beginner, we advice you to take this course first: Studio Photography for beginners
Also, you can bring one of your own jewelry pieces to be photographed.
If I'll be joining online, can I ask questions? 
Yes, we will have a chat where you can send your comments and ask questions during the webinar. Online broadcast will be happening on Photigy LIVE page: www.photigy.com/live/
Workshop Date & Time
January 17th 2016 1Pm PST
Studio location:
In-studio: 1719 Dell Ave, Campbell
Online: photigy.com/live/
Thank you Everyone !
Videos from this workshop are available on these courses: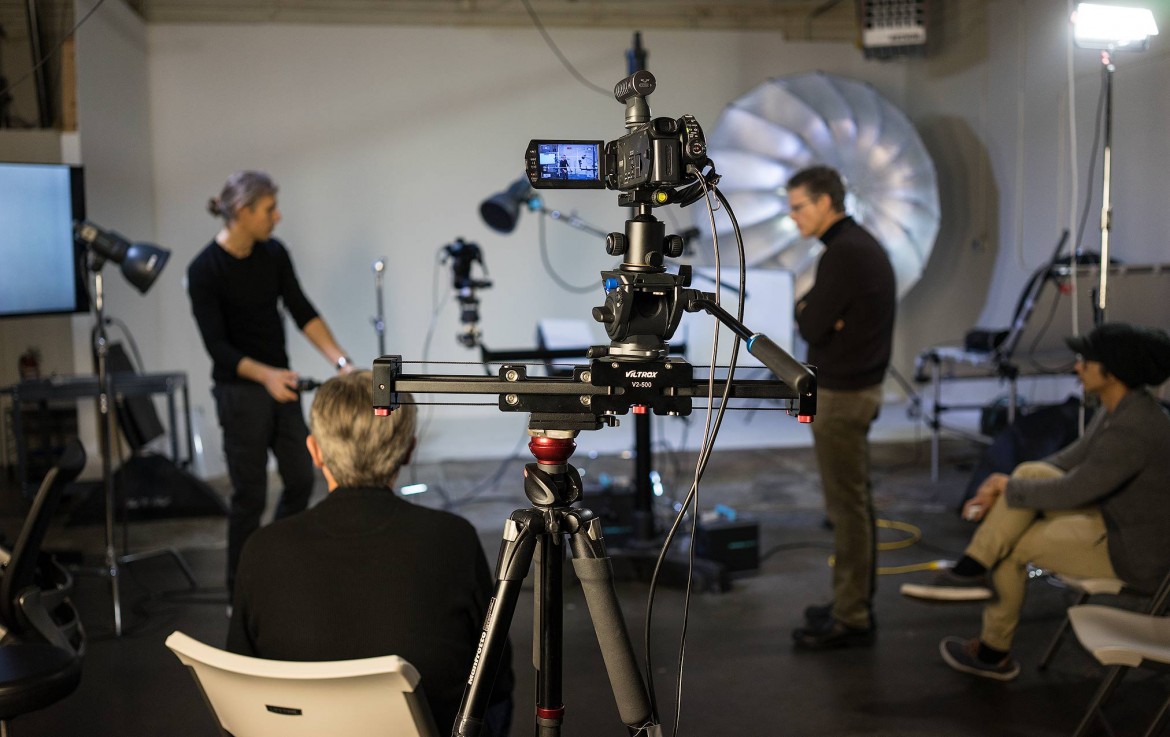 Check out these Jewelry Photography courses