Some time ago I started not liking my profile picture, the one where I hold a DSLR and smile. Does a photographer self portrait always have to be with photographer holding the camera? Now i have few choices of cameras, so it will be hard to choose which one I want to be photographed with.
So, we got this.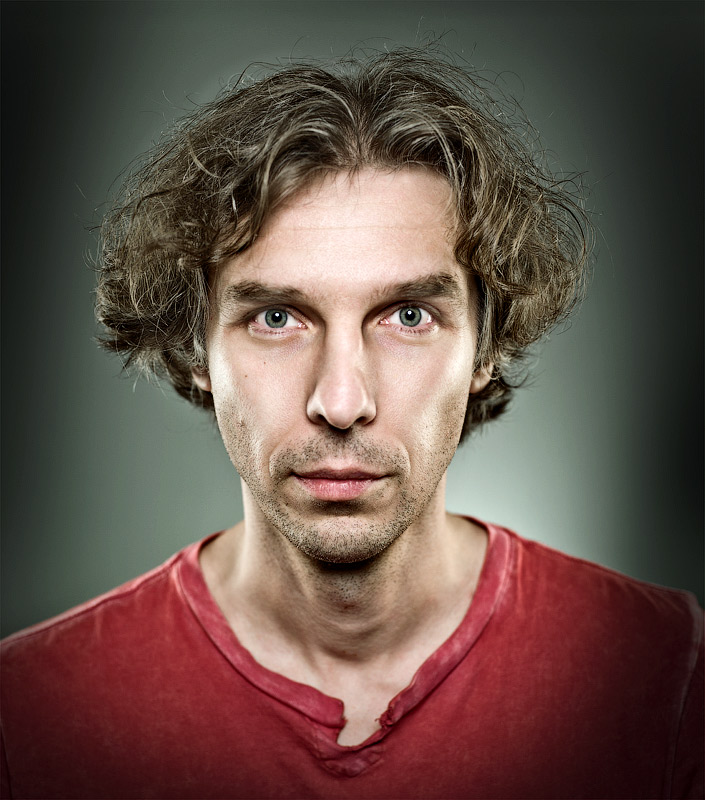 Like it or not, this is the real me:-)
Lighting: PLM umbrella up front, slightly higher then my head; Two stripboxes on both sides; behind me,  a spot to a white background.
Simple ;-)
Hasselblad H1 + P25+, HC 80mm at F4.0, 1/800 sec.
Have a good day everyone!