This Sunday I was left at home with my lovely two daughters (we have twins), wife went to therapeutic shopping, and I had a great opportunity to do nothing but to watch our kids. Well, that "nothing"  lasted for about 5 minutes, after I've jumped to what I really like to do:-)
Brought 3 Paul C. Buff monolights (1x800ws, 2x1600ws) and placed in 3 corners of our living room. One with small dish-like reflector pointing to a wall and a ceiling (far center of the photo), second (on the right) with standard 8" reflector was aimed inside a room, and third one (left) with 43" parabolic umbrella was our main light.
I do not use a flash meter, so no light ratio information is given.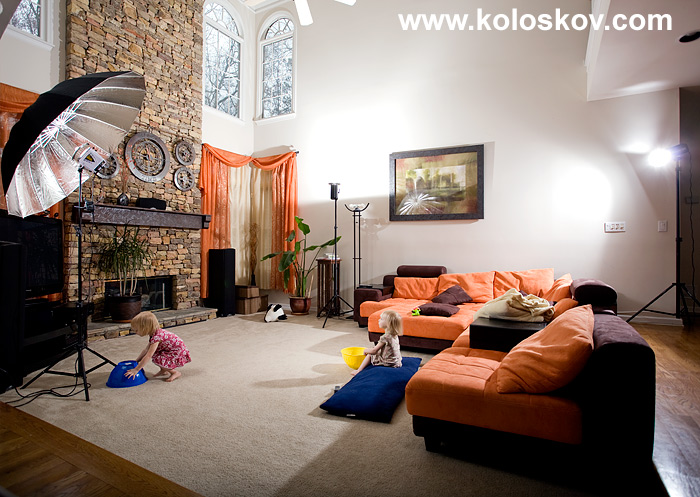 My favorite portrait lens was used, Canon 70-200mm F2.8 IS L, set at F4.5. There was no direct sun, so daylight was not counted: shutter was set to a camera's maximum x-sync speed at 1/250 sec.
Few things that I liked  in this setup:
fast, 5 minutes to set everything
kids does not need to stay still or to look at you. they play, I shoot from various angles (from all 3 corners actually) – everyone was happy.
because strobe light were much more intense then daylight, the real exposure was equal to a flash duration, which was around 1/800-1/1200 sec, meaning there was no motion blur.
Now, enjoy the photos. Daughters were really happy to play for me: they  did a yoga poses (learned watching us, our usual evening rejuvenation includes 45 minutes of yoga), some cleaning and exploring.
Photographer's family Sunday
 The room needed a little bit of cleaning
Who did send such SMS to us?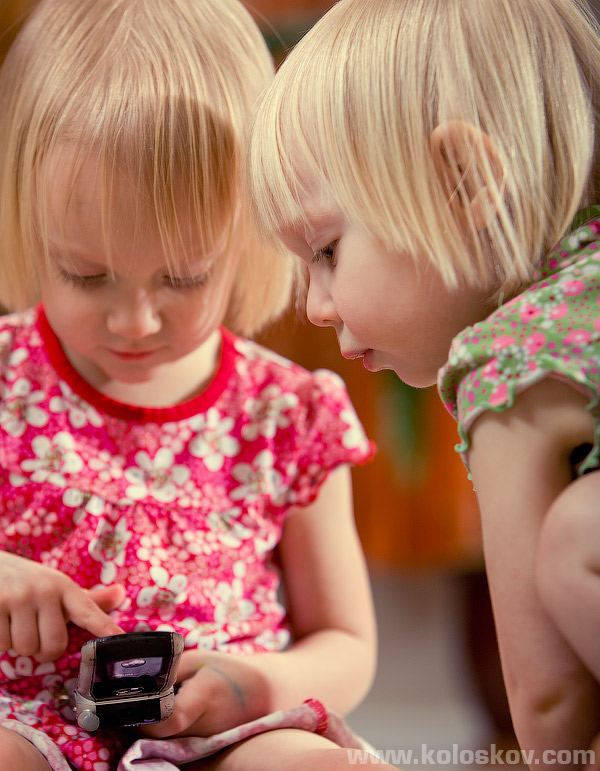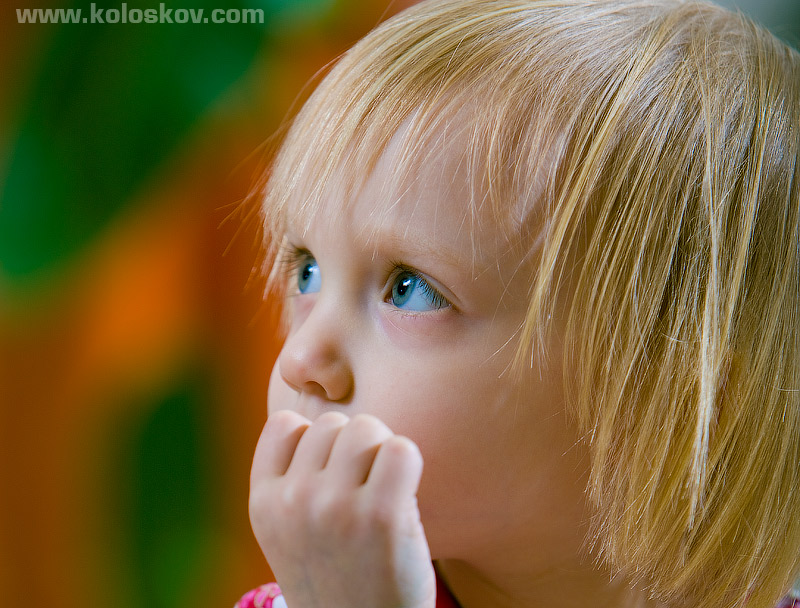 Checking old cellphone
Doing yoga!