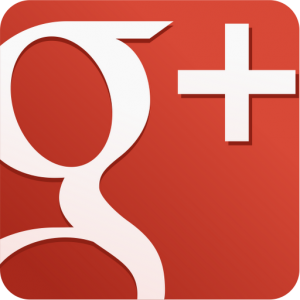 Hey Atlanta Photographers!
To celebrate the first year of Google+ and the photography community, we're doing a photowalk in downtown Atlanta.
Where and When:
June 30th
We will meet at Centennial Olympic Park at 7:00 pm.  –UPDATED. It will be 104F this Saturday, and we shifted the start time to 7PM. 
At 9:00 pm we'll all meet at a restaurant somewhere close to share photos, hang out, and have some prizes (yep!) and get to know each other.
At 9:30 we will continue the Photowalk, and shoot night Atlanta.
Photographers of all skill and levels are welcome. From beginners to pros. What if you only have a phone camera? YES! you too!
If you plan attending, please register on photowalk's Plancast page
Also,there is a meetup event for this: Atlanta Photographers PhotoWalk: One year of G+ celebration!
Google event page: Atlanta Google Plus Anniversary Photowalk
---
WOW update: Contest for the best shot from a photowalk!
We will be running a contest with "Pro" account form SmugMug.com ($150 value, you can learn about SmugMug: Trey Ratclif's review)  and our "Realistic HDR Book" ($45 value) as prizes!
After the photowalk, please submit your images to this topic on PHOTIGY forum and the winners (selected by forum voting system + our team of experts) will get:
First prize: SmugMug pro account.
Second prize: Realistic HDR e-Book.
Submit your best image from the photowalk
---
The route map:
+Alex Koloskov,  +Genia Larionova  +John Mason, +Shane N. will be hosting the #photowalk .
+John Mason and +Shane N. , thank you guys for developing the route and helping organizing this photowalk.
Looking for helpers with planning this event: if you got something interesting, let us know by contributing on a Photigy forum. We'll keep you updated.
Updates from official The Google + One Year Anniversary Photowalk:
For those of you that are just now looking to join in one of the current photowalks and are wondering where they are, take a look here:  http://tinyurl.com/GplusPhotowalkCityList
For those of you that want to see more information about the event you are attending, you can find the City ~ Link ~ Host ~ Time ~ Meet spot here:  http://tinyurl.com/GplusPhotowalkCompleteList
Any of the information that may still be missing, please send to me so that I can add it to the page.
Now for some of the substance to the walk.   。◕‿◕。
For everyone that wants to know a bit more about it, I would suggest you read this here: http://tinyurl.com/GplusPhotowalkInfo this gives you some useful information that you may need.
For the Hosts of each city photowalk, you can find the Participant info form here:  http://tinyurl.com/GplusHostForm and hopefully we can get those completed and sent back in.
Now for a little SURPRISE only known to a few up to this point. We are going to be having a photo contest after the event is done and all of the guidelines are spelled out in here: http://tinyurl.com/GplusPhotoContest
Beautiful Night Atlanta
[easyrotator]erc_92_1340295746[/easyrotator]