This year we spent Christmas week in Key West: rented a house and had warm and little salted (beer was in help:) time with our friends. Key West has not much to offer for a former Black Sea explorer, but being there is really relaxing, as life is slow in Key West.
I was always thinking that Atlanta drivers are very slow, driving between+5 and+ 10MPH over allowed speed limit seems to be boring for me to maintain… Here, in Key West, aborigines usually drive 5 MPH under the limit, which is pretty low anyway. The whole life, even the fishes in a coral reef is pretty much relaxed: I was able to grab a 8 feet reef shark tail with my bare hand while snorkeling (was about 30 feet deep, if you are wondering), she was that slow…
It was very unusual and interesting to feel ourselves in such environment, something completely different from our usual life style:-)
I've brought few umbrellas with stands, thinking I could use two or three of the Canon speedlites I had with me to shoot some environmental compositions. However, because of such relaxing way we were  spending our time in Key West, I had only few chances to use my camera: few dozens of shots on a beach, using on camera mounted Canon 580EX flash, few night shots with LED flashlight working as a main light source.
Below are two images composed on the beach, with on camera attached Canon 580 EXII speedlite in Hi-speed mode.  Exposure: F 5.6, 1/2000 sec, Canon 17-40mm F4.5 L attached:
I've shot on Av mode, exposure compensation was set to -1, while flash exposure compensation was set to +1.5. Doing this I've got that unnatural dark sky, without using a polarizer or UV filter, while extra flash power highlighted our girl better then sun: look at the shadows on the first photo, that was shadow from a tiny battery powered speedlite under direct sun:-)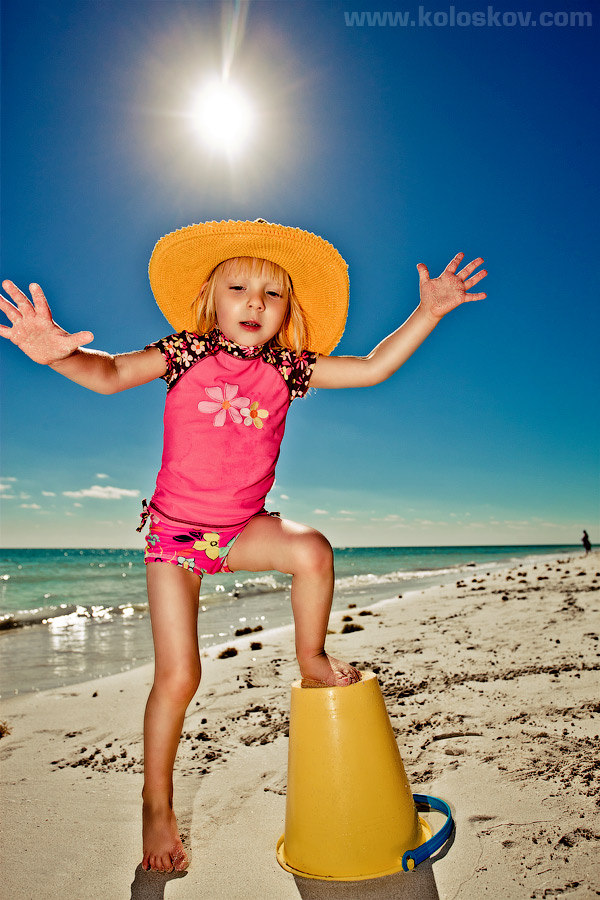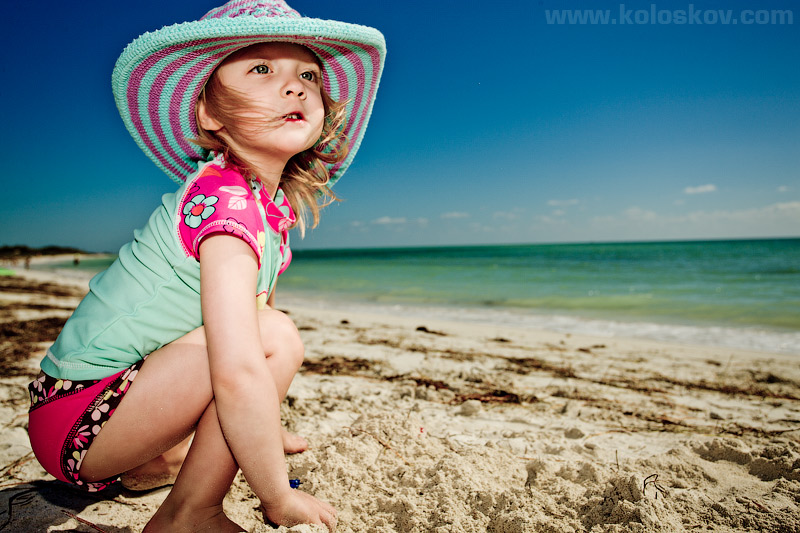 If you are interested in a post-production of these images, there are much more before and after at our retoucher's blog:  Key West photos. Before and after Photoshop, you can always ask Genia how she did it:-)
Below are the shots under the opposite lighting condition: That was a 10PM south night with full moon. Exposure 1/30 second, F4.5, the same 17-40mm lens: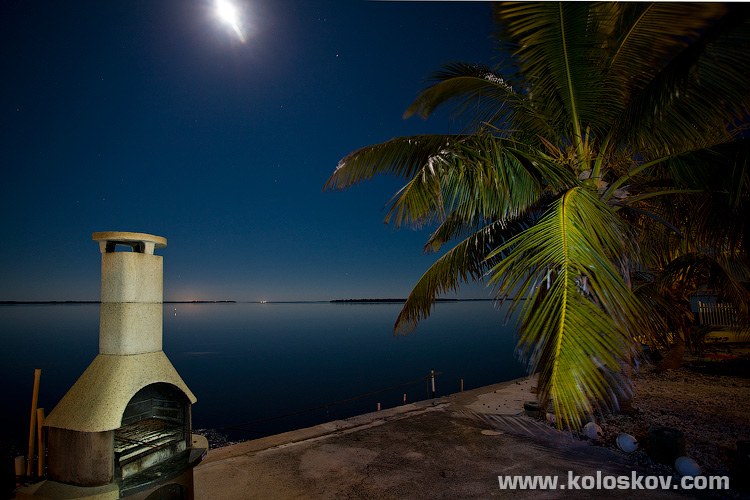 I was using a 40-LED flashlight to highlight the whole scene, the image below will give you some ideas on how it was done: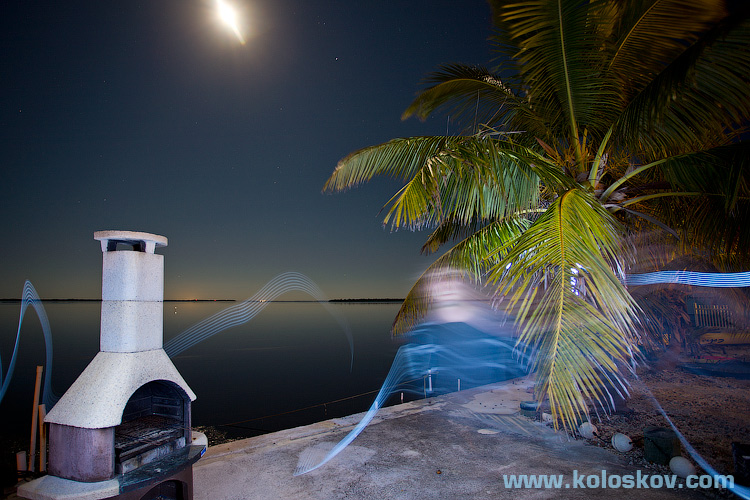 At the end I have a funny photo for you: I took it at the Ernest Hemingway house, thanks to one of the current house owners who agreed to pose for me: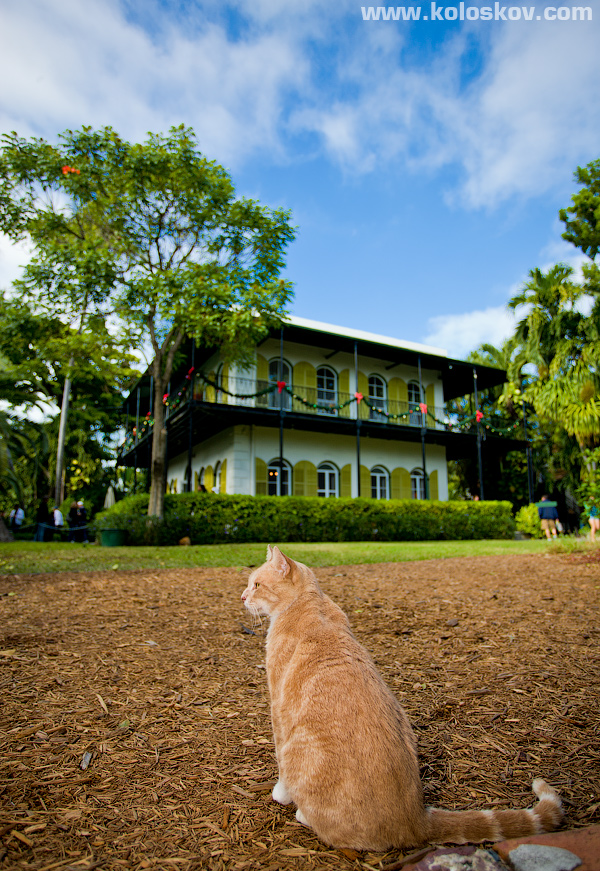 Happy holidays!
Alex