DIY Starter's Guide To Product Photography
DIY Starter's Guide To Product Photography
This course is for you, if you are:
Novice in product photography or recently graduated from a college and looking for a hands-on experience in product photography. This course will help you to start taking photos of e-commerce products with a very little investment in gear. 

Small business owner who is looking to find a way to take better pictures of your products for e-commerce, brochures, and catalogs. In this course, you'll find guidance on gear and lighting for a simple and low budget photography
Gear used in this course (free lesson)
Is there a way to ask an instructor a question/to show my work and get a feedback?
Yes,  you can ask an instructor, as well as get a feedback on your work. We have a support forum for this course where you can ask questions, get answers, and feedback from your instructor.
What camera , lens and lighting do I need to have in order to use this course and make similar photos?
Please refer to a "required gear" section of this page above
Will I be able to download videos from this course and watch them off-line?
Yes, all videos from this course are available for off-line watching after downloading them.
Course Curriculum
| | | | |
| --- | --- | --- | --- |
| | DIY Guide to product photography: Part 1 | | 00:12:00 |
| | DIY Guide to product photography: Part 2 | | 00:12:00 |
| | DIY Guide to product photography: Part 3 | | 00:19:00 |
| | DIY Guide to product photography: Part 4 | | 00:05:00 |
| | DIY Guide to product photography: Part 5 | | 00:12:00 |
| | DIY Guide to product photography: Part 6 | | 00:20:00 |
| | DIY Guide to product photography: Part 7 | | 00:12:00 |
| | DIY Guide to product photography: Part 8 | | 00:11:00 |
| | Bonus: How to get your first client | | 00:12:00 |
| | Business: Where to start on pricing your photography | | 00:18:00 |
| | Bonus: jewelry on white background | | 00:15:00 |
Course Reviews
5 stars

5

4 stars

1

3 stars

2

2 stars

0

1 stars

0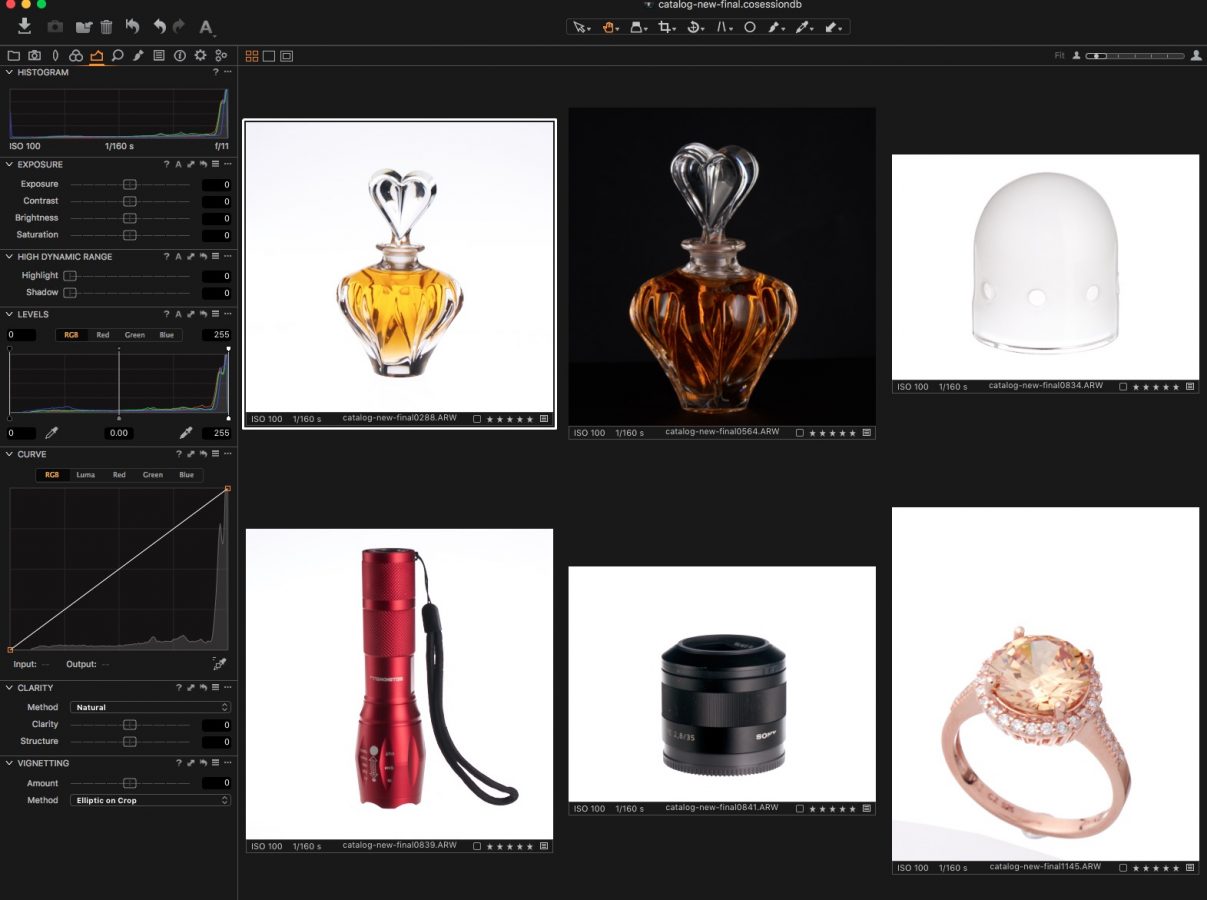 Instructors