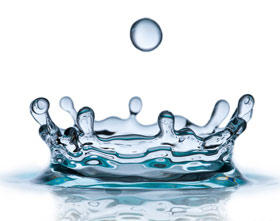 This course consists of tutorials and behind the scene from various shots that Alex Koloskov has created in his studio over the past 7 years.
Each lesson was created at different time and originally was posted on Alex's blog, and it was not an easy to find an old posts. This is why we decided to put the best and most useful tutorials into this course, where all materials are organized and easy to follow.
In this series you will learn how to work with moving subjects and how to set lighting for liquid splash photography
Instructor: Alex Koloskov
Course Breakdown:
Total Running Time: Various videos as listed below and Blog Posts 
Level: Beginner
Equipment: - Blog Post -

This section looks at the kind of gear that you will need to create hi-speed splash and liquid photography. This includes items like strobes, flashes, monolights, cameras, light modifiers, as well as other equipment. There are recommendations for every level of affordability.

Liquid Splash with Speedlites: - 9:43 -

Video and Blog Post – In this video you will see how to set up and shoot splash effects using apples as the subject.  Here you will see how to create a clean looking splash with stop action and no motion trails.

Using Liquids in Commercial Studio Photography: -10:40 –

Video and Blog Post – Now you will examine how to create water based liquid shots. By using an aquarium you will be able to create unique product shots using colored gels for effects and how to use the surface of the water as a mirror for creative looks.

Carbonated Water in Commercial Studio Photography: -Blog Post –

Now builds off of the last post and replaces the water with sparkling water mixed with distilled water to give it a bubbly look. This will show you how to provide a little different look for use with your product shots.

Milky Splash over iPhone: -0:50 –

Blog Post and Short Video – Here you will see how to create a milky splash with an iPhone. This is a two part technique where you will see how to shoot the iPhone and then shooting the splash over a case so as to not damage the phone.

8 Tips for Successful Liquid Splash Photography: - Blog Post –

This post takes a look at some useful tips when working with liquid. These are things that are often overlooked, but will really make a difference in your splash photography.

Gel Balls as Awesome Water Drops in Splash Photography: - Blog Post -

Examines how you can use clear gel balls to get some unique looks in your photography. These are clear balls of gel that can make some pretty cool effects when used with water and the use of color in your work.
In Liquid and Splash Hi-Speed Photography for Beginners you will learn the basic skills of splash and hi-speed photography that you can take with you for free.
The wide range of topics provides you will techniques that will improve your images making them more professional.
You will also learn valuable lessons that you can use should you choose to continue your education at Photigy.com.