Practical Studio Product Photography (member-only)
Practical Studio Product Photography (member-only)
You will learn the most effective techniques in product photography, find out why many photographers struggle to get professionally looking images, and get a list of everything you need to start your own product photography studio:
Find out what equipment you'll need to start in product photography
Understand how to use the most effective techniques is studio lighting
Learn how to photograph and retouch glass subject
Photigy Online Workshop: Practical Studio Product Photography
Instructor: Alex Koloskov

This course – Practical Studio Product Photography is a free course that is built off of several years of tutorials and behind the scenes videos that Alex Koloskov has shared on his blog.
These come both as video training as well as blog posts with images and text discussing specific topics that target on individual areas where you can improve your product photography
Practical Studio Product Photography contains a wide range of topics and will be good for both total beginners as well as those who have some photographic skills, but who want to learn some additional tips and tricks to better their skills.
This Course is exclusively available for Studio Basics Subscribers
Course Completion Certificate Included:
After successfully finishing this course you will be issued with a professional certificate from Photigy Photography School.
Professional certification shows potential clients that you are committed to your profession and are well-trained.It gives them confidence in your abilities because it proves that your skills have been evaluated and approved by a well-regarded professional organization.
Course Breakdown:
Total Running Time: Various videos and Blog Posts
Level: Beginner
Part 1: Studio Lighting Techniques and Tricks:
Textured Subjects - Shoes: - 12:10

If not done correctly, photographing shoes, the images can come across looking flat and having no texture. This video highlights the mistakes that people make when shooting textured subjects as well as the best way to fix this problem.

This is the results I've got on this demo (no post-production of any sort) 

Self-illuminated Subjects – Droid Phone: -Blog Entry

This blog entry on how to create shot of a Motorola Droid X2 Phone in a multimedia docking station.

Softbox vs. Diffuser in Product Photography: - 9:46

This is a blog entry that also includes video that looks at the different ways a softbox highlights an object versus using a softbox along with a diffuser to add more of a gradient on a glossy subject.
Polished Metal Studio Photography: Behind the Scene: - 6:38

examines how to shoot an object that is primarily glossy with some textured surfaces that you also have to take into account.

How to Photography Glossy Products in a Studio: Silverware: - 16:23

This video looks at how to shoot a glossy product – in this case a Photigy student wanted to know how to shoot a silver cup and saucer.  You will learn about the law of reflection and how that will affect you when working with glossy subjects.
Part 3: Glass and Clear Products:
How to Photograph Products Made of Glass: - Blog Entry

This posting shows how to capture a glass object that has glossy, clear, and frosted parts.
Part 4: White Background Challenges:
Shooting Macro on a White Background: - Blog Post

This time, you will see how to shoot on a white background using strobes and a macro lens. Here you will see how to balance the white background without overexposing the product.
Part 5: Post- Production Techniques – with Genia Larionova:
Photoshop Technique: Make the Background White: - Blog Post

This posting takes you through how to find the areas of a shot that are not quite totally white (RGB Codes of 255,255,255) and make them white.

Photoshop Technique: Clean-up Dust: - Blog Post

This post examines how you can clean up the dust that will occur on your product during a shoot. While you try to get the subject as clean as possible, there will always be something to clean up and this post gives you methods to accomplish this.

Photoshop Technique: Using Curves to Unveil Imperfections: - Blog Post

Through the use of Curves adjustments in Photoshop you will be able to see any kind of imperfections that exist in your image.

Photoshop Technique: Advanced Sharpening for The Web: - Blog Post

Finishes up with using an action script to help you sharpen your images before posting on the web. There are also some tips on getting a cleaner shot in the first place.
In Practical Studio Product Photography you will learn the basic skills of product photography that you can take with you for free. The wide range of topics provides you will techniques that will improve your images making them more professional. You will also learn valuable lessons that you can use should you choose to continue your education at Photigy.com. 
Course Curriculum
Studio Lighting Techniques and Tricks
Studio Lighting for Textured Subjects (shoes as an example)

00:12:00

Working with self-illuminated subjects: BTS from a Droid Phone shot

00:15:00

Softbox v.s Diffuser in Product Photography

00:15:00

Glossy Products
Polished Metal Studio Photography: Behind The Scene

00:07:00

How to Photograph Glossy Products in a Studio

00:17:00

Glass and Clear products
How to photograph product made of glass

00:15:00

White background challenges
Shooting macro on a white background

00:30:00

Post-Production Techniques
How to make background white: quick and easy post-production technique in Photoshop

00:00:00

Product photography tip: The fast and easy way to clean dust

00:15:00

Using curves in photoshop for retouching. A Useful trick to unveil image imperfections

00:15:00

Advanced sharpening for web, or how to make images to look sharp and clean

00:15:00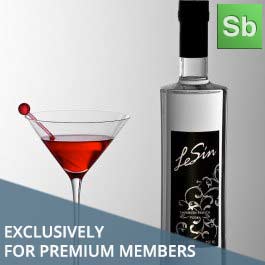 Instructors