Styled and Propped Creative Watch Photography Assignment
The Assignment:
Styled creative shot of a hand watch, the video:
Studio Photography Tutorial Video: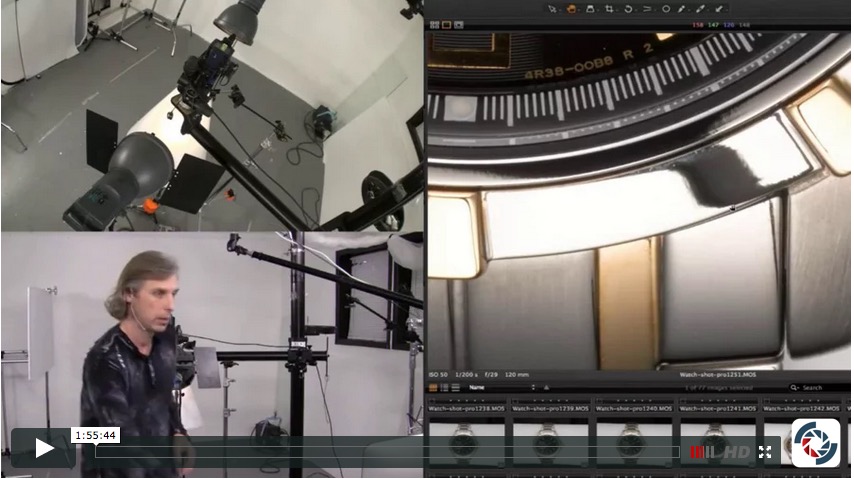 Studio Photography Assignment Bonus Video (must see!)
This is one of the shots we created during this workshop, when did a "universal" lighting setup suitable for any watch for catalog photography. The final image took less than 10 minutes of a post-production:
Catalog Watch Photography Example by Alex Koloskov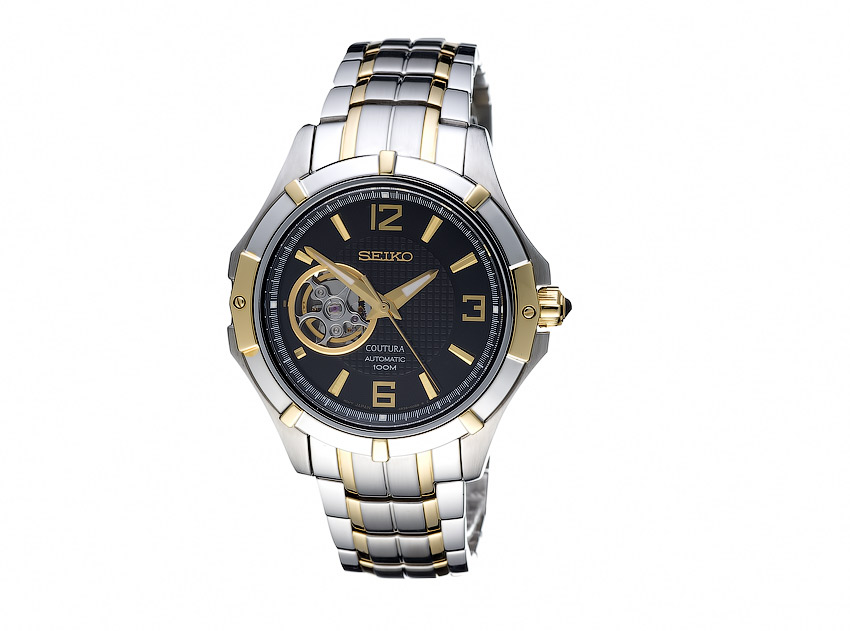 Most common mistake I see in watch images is a lack of distinction between glossy and mate and semi-glossy surfaces. Check out how this exact model of the Seiko watch looks on Seiko website (click on a screenshot below):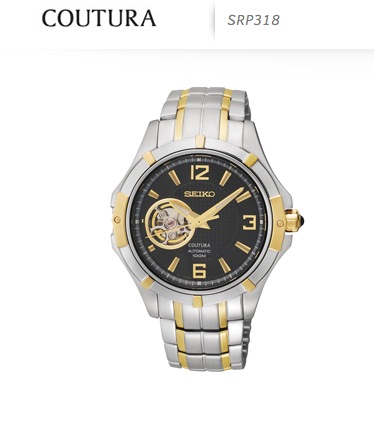 In this workshop we learned not only how to creatively compose a watch shot, but also learned how to better represent the product, preserving its actual surface look. Glossy should appeal glossy, where mate and brushed surface should look different.
Image below explains the difference in surface finish of this watch:
Below is straight out-of-camera image crop we got during the workshop. Not cleaned, literally "as-is".  I've added black reflection ("z"-shape) on a glossy part to enhance glossy look of the surface. It also shows well a distinct difference between glossy and brushed metal: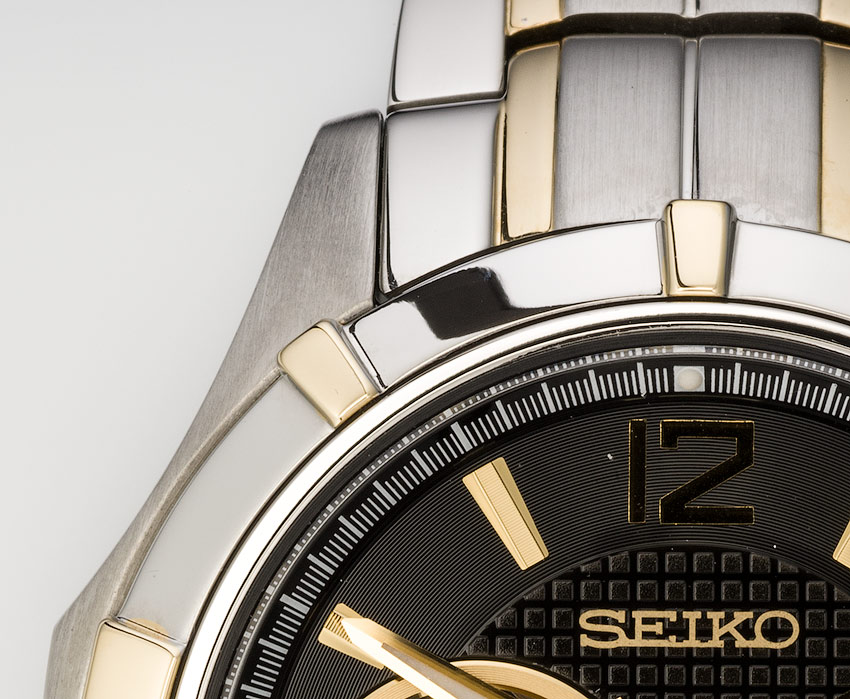 10 minutes Post-Production of the watch on a white background:
In this video Genia Larionova did an extra quick (could be much quicker if she wasn't explaining what she was doing:-) post-production of the watch shot on a white background. The idea of this video is to show the basics of retouching suitable for high volume (catalog) type of photography assignments.