To me, it is important to exploit the technical advances of photography in order to reach the borders of photographic visualization.  ~Andreas Franke
Take a look at the dark and surreal works of Andreas Franke and the ghostly underwater images he created.
Franke's underwater works include two projects. The first one called the Vandenberg, portrays everyday life in the 1940s with the haunting backdrop of the USNS Vandenberg – a troop transport ship that was sunk to create an artificial reef off the Florida Keys.
Vandenberg Project: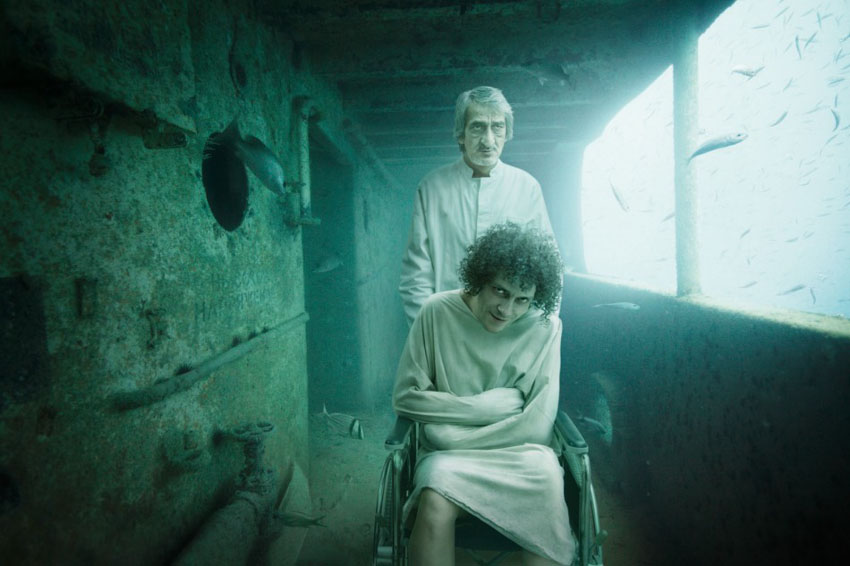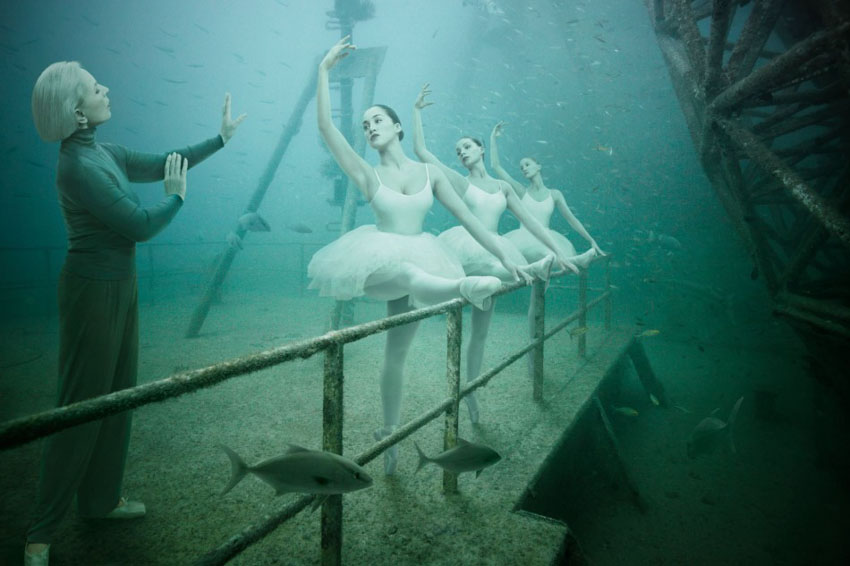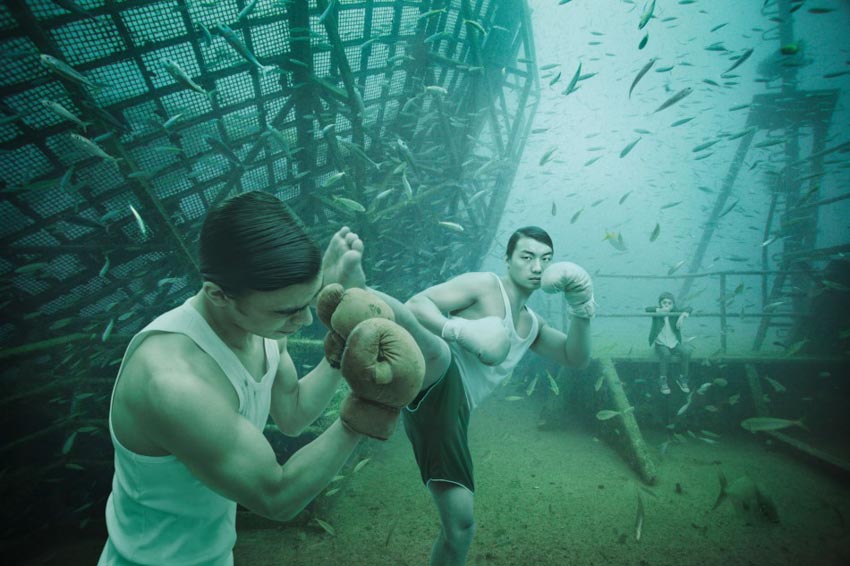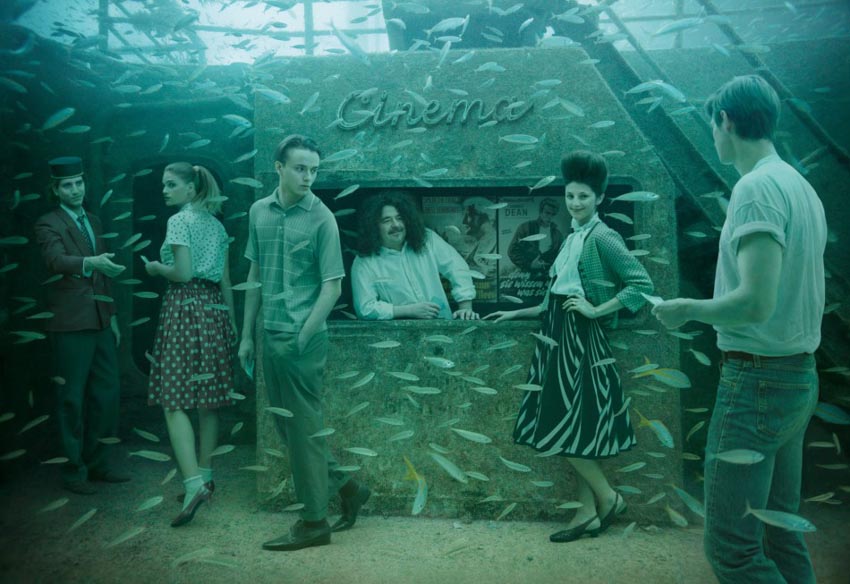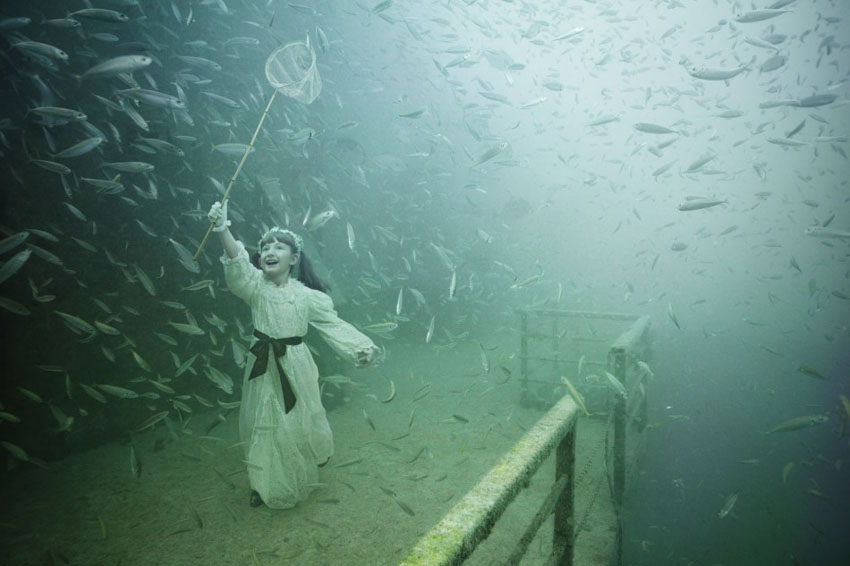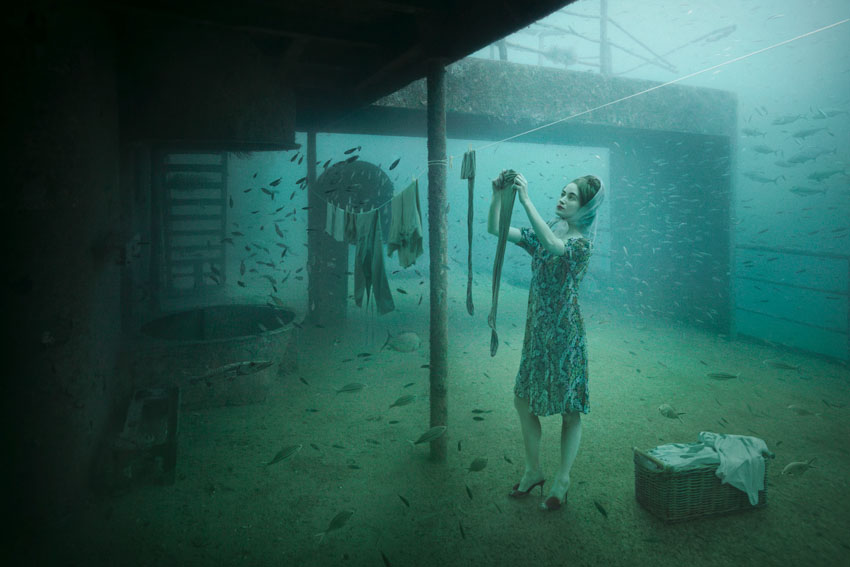 Franke followed up his successful Vandenberg exhibit with a new project featuring the Rococo period (Late Baroque) on another sunken ship called the S.S. Stavronikita, which sunk due to a fire over 20 years ago.The Stavronikita portrays a playful side of history and a side of exuberance and excess.
Stavronikita Project: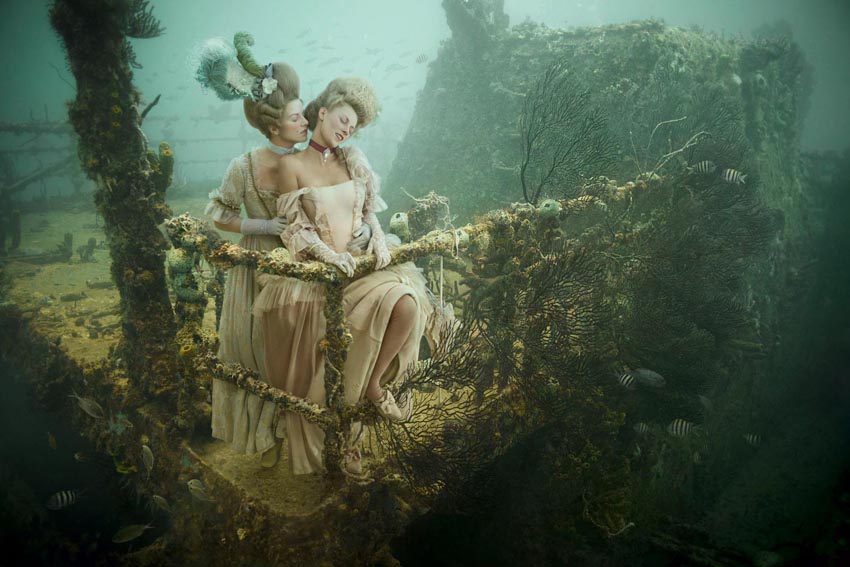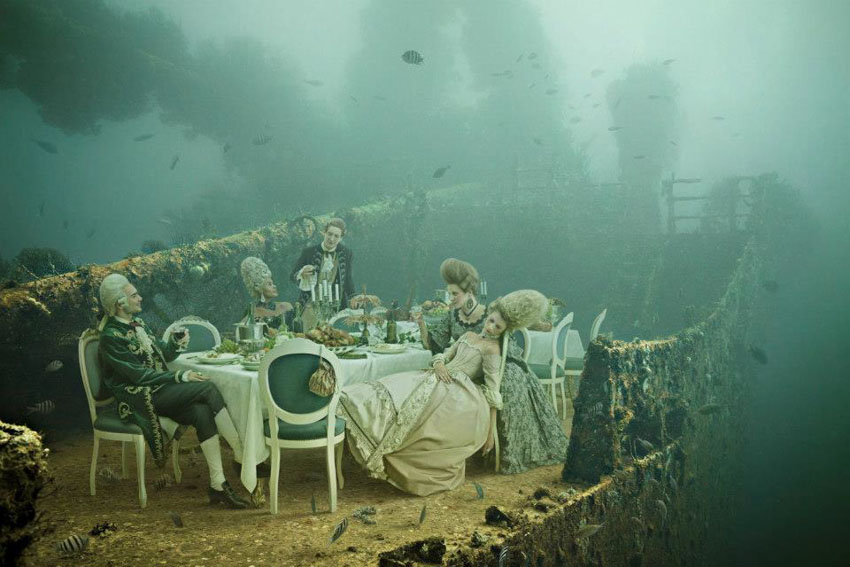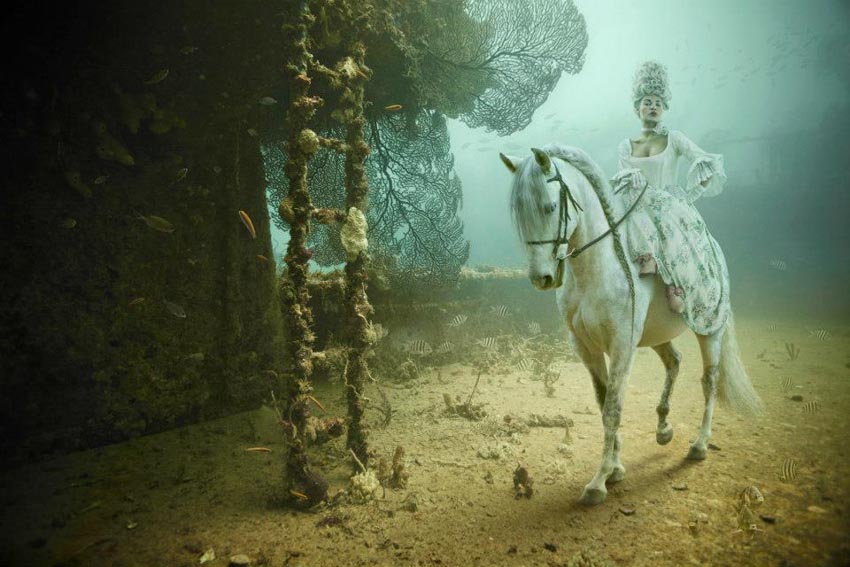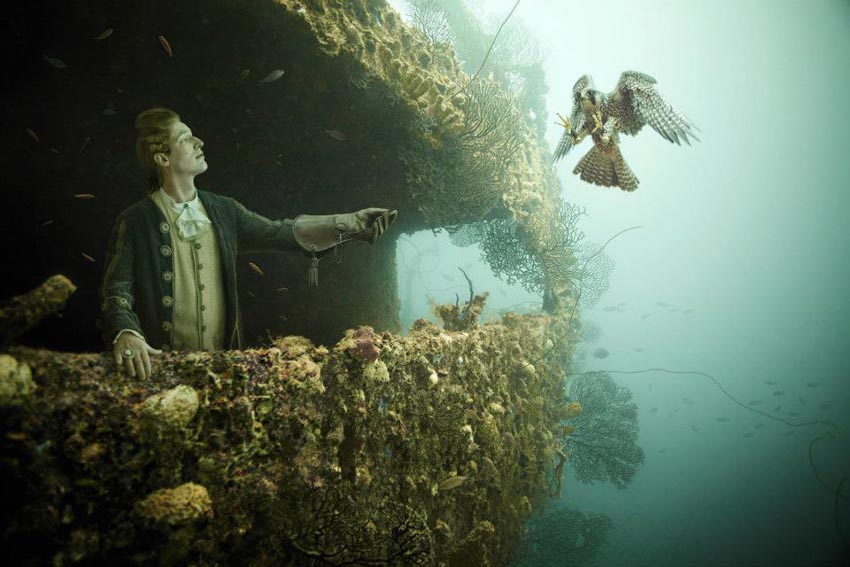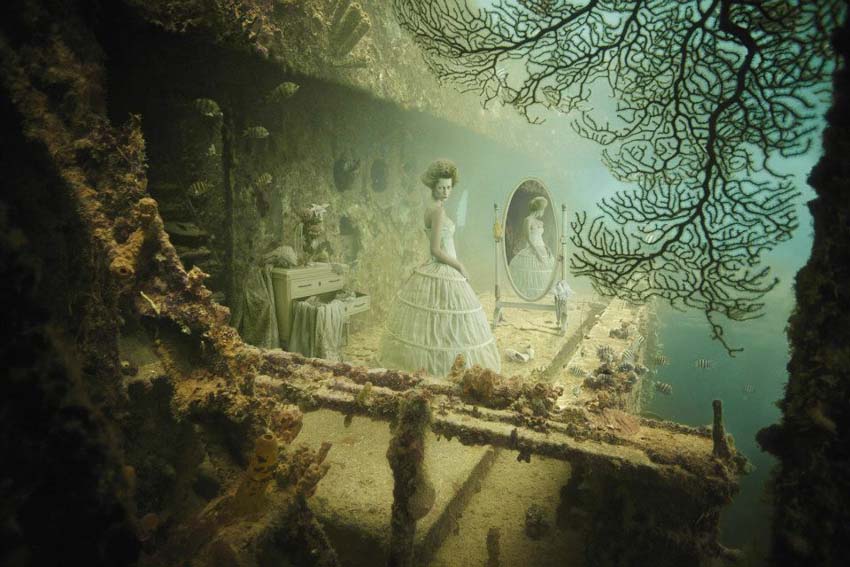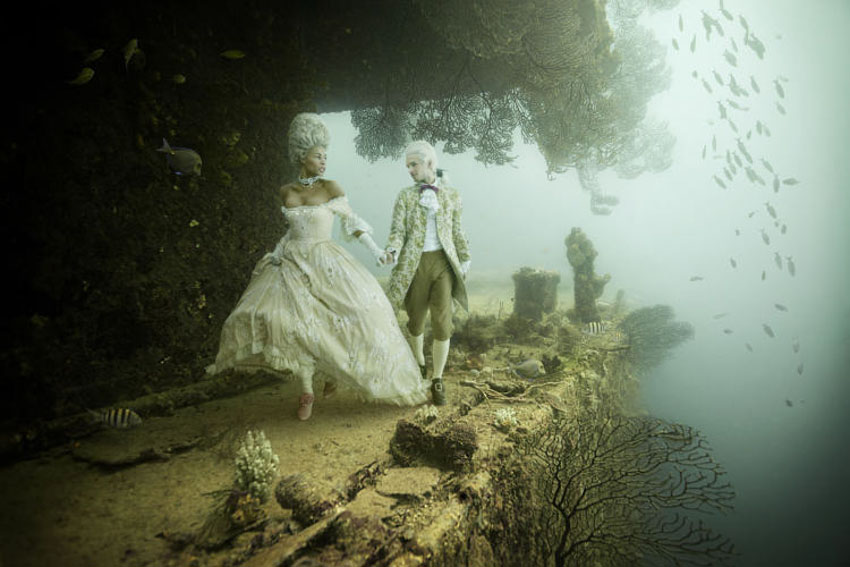 Do you love these images and want to see the prints?  You won't be able to see them in just any gallery. The images from the Stavronikita are on display on the actual ship. You will need Scuba equipment to view these gems. The Stavronikita is 24 meters underwater at these coordinates: 13.8 N, 59.38 W. Luckily for those who do not like diving, the Vandenberg has been brought to dry land :)
Each print from both exhibits are 20-square feet and enclosed in Plexiglas with a stainless steel frame that is sealed with silicone. The frames have powerful magnets on them that are used to attach to the actual ships where the works are being displayed.
How did Andreas create these masterpieces? He first took underwater photos of each ship wreck. One of his passions is diving. So he combined his love for diving and his love for photography. After he took photos of each ship wreck he went to the studio and meticulously planned out and staged each session to combine with his underwater photos. Once he took photos of the models he combined them in post production with precision and attention to detail.
 Watch a Short Interview with the Curator and Creator of the Vandenberg Exhibit
 Take  a Look Behind the Scenes on How the Images are Displayed on the Ships
More About Andreas Franke:
Photographers also take these courses