This type of shots is not what I usually do, but when my friends asked if I can do their seniors promo shoot (never heard of such type before:-) my answer was: yes!
I always glad to host any of my good friends in the studio: I can always test new gear or learn some new technique while working with them. This time I eventually got an opportunity to test my DIY battery power pack (aka Vagabond II I've assembled recently) in real life situation, as we planed to do several informal shot outside of the studio.
After we were done with formal  (most boring for me, not much formality left in my brain :-) part of the shot in a studio, I took 3 Paul. C Buff monolights outside, on our backyard. It was close enough to use an extension cord to power them up, but the idea was to test my DYI Vagabond.
Two WL X1600 units and one  AB400 were used. The power settings was close to a maximum: I was shooting at 1/250 sec F8, ISO100. At such exposure ambient light did not play any significant role in that shade under the trees.
The lighting setup for the outside shoot :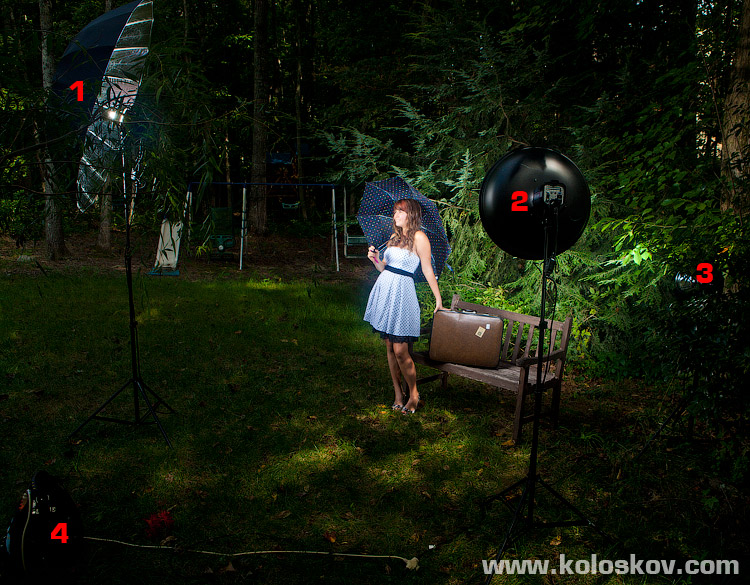 This was the idea: to get the photos looking like they were done in-studio, with this little surrealistic stage-like environment (imagine in-studio photo with a real pine tree and grass). When several people (including me) looked at the photos,  "Alise in Wondeland" came into mind. (None have seen new Barton's movie yet, all was coming from childhood books, I guess:-) The first several shots was really surrealistic, as lens got immediately fogged in Atlanta crazy heat and humidity (you can see some halo around a model on this setup shot as well:-)
I had WhiteLightning 64-inch Silver Parabolic Umbrella mounted on AB400 (number 1); because of umbrella's silver finish I've used least powerful unit there: it will have enough power to do a job.
Beauty dish with 30º honeycomb grid  was mounted on WL X1600 (2): grid reduces light power by several stops, BD has a white finish, which requires more flash power.
The last unit, WL X1600 (3) was used to highlight a tree behind with standard silver 7" reflector attached.
The DIY battery pack (4): It was working as advertised! Having more than 1000 WS connected to it, with shooting rate of one shot in 2-3 seconds, it did not have any issues with the heat, despite sauna-like humidity and 90º F outside.
The inverter was warm, but nothing extraordinary. The shot was going on for about 45 minutes, about 100 shot total were made. Recycle time was faster then I expected.
Few photos from this set, we have tweaked a color a little :)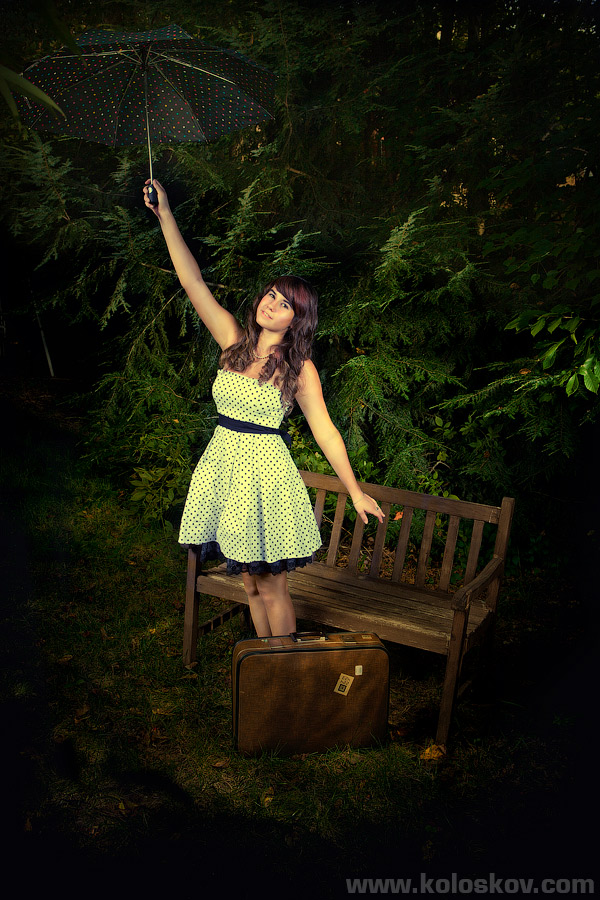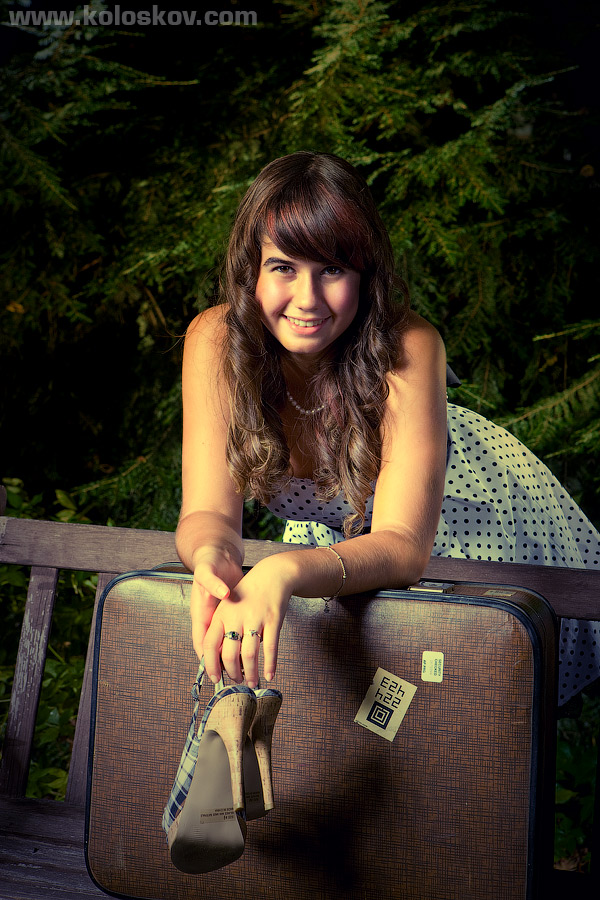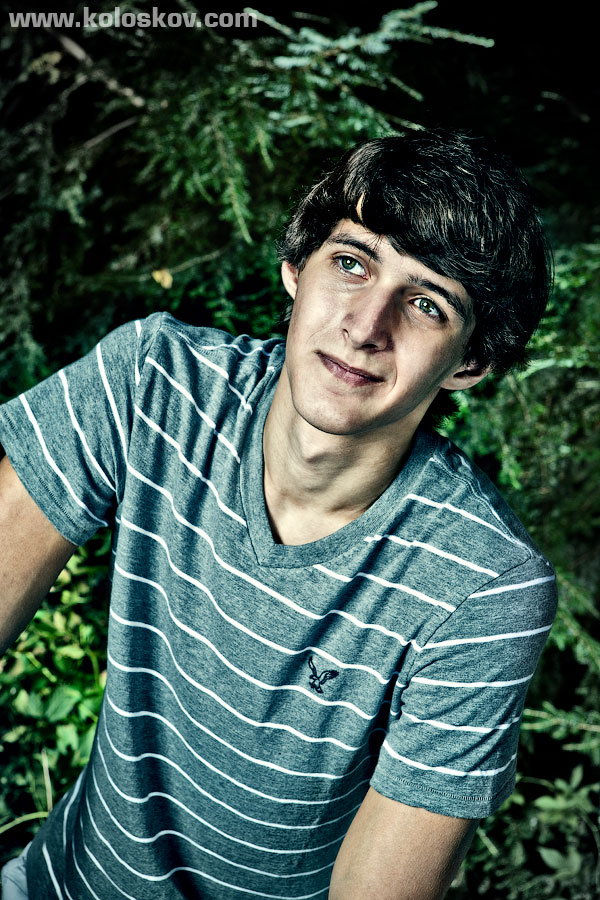 Genia has worked on a new post-production technique (I really like the look, and, most, the amount of details it showed at full resolution), there will be before and after images on our post-production blog in a few days.
Update: More photos, and, most important, all of them "before and after" is on PerfectPhotoBlog now: Before and after images from the photoshot.
I was almost done with the post at this point. However, during the final review, simple and useful (I hope:-) thought came to mind: why not to show a lighting setup and few images of a studio part of the shot? Personally I do not think there is anything interesting there  but… Most of the photographers around shoot people, right? I would say there is about 10 people photographers for each product photographer in a pro world, even more  people photographers in a semi-pro (100:1?). So, if this info may be interesting, why not to post it?
Here we are, the studio setup and outcome: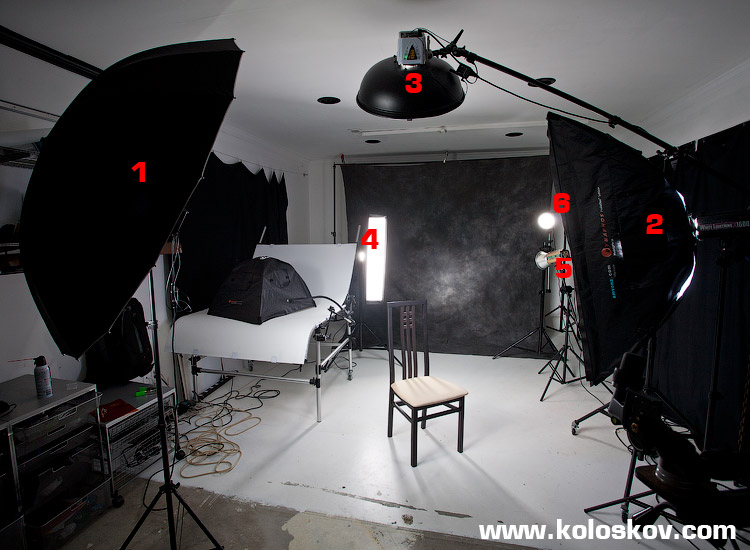 (1): The same parabolic umbrella  on AB400 , (2) WL X1600 through gridded strip box, (3) AB 800 with BeautyDish and 30ºgrid attached from the top,  (5) WL X800 on a background through 20º spot grid, (4,6) WL X1600 as a hair light:strip box form the left, 30º grid on a 7" standard Paul C Buff reflector on the right. A lot of lights, as I usually have:-)
This is a first time I was using my new studio stand, and it was very good experience. You can't even compare it with a regular tripod.. so much it is different. I like it a lot. The best use of it, of course, a product photography. If i shoot people, I have camera in my hands on my legs: you can't beat flexibility of such setup:-)
The results: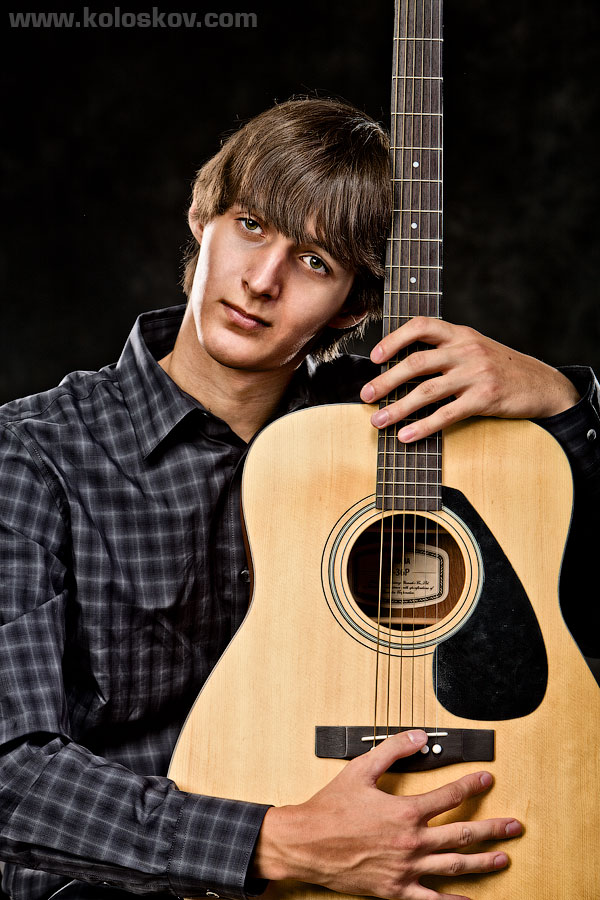 This one was post-processed (top) , below one as-is form a camera: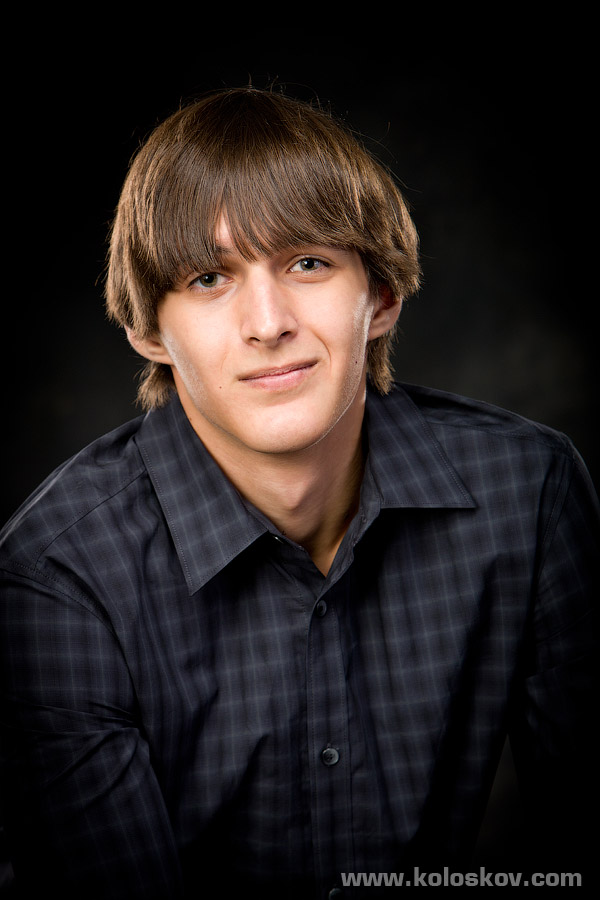 ---
Camera gear:
Lighting, light modifiers and accessories:
Exposure specification: shutter speed 1/250 sec, F7.1, ISO 250
---
Update: More photos, and, most important, all of them "before and after" is on PerfectPhotoBlog now: Before and after images from the photoshot.
Would be glad to hear your opinions:-)
~Alex