Tabletop Photography tutorial: DeLonghi Espresso Coffeemaker BTS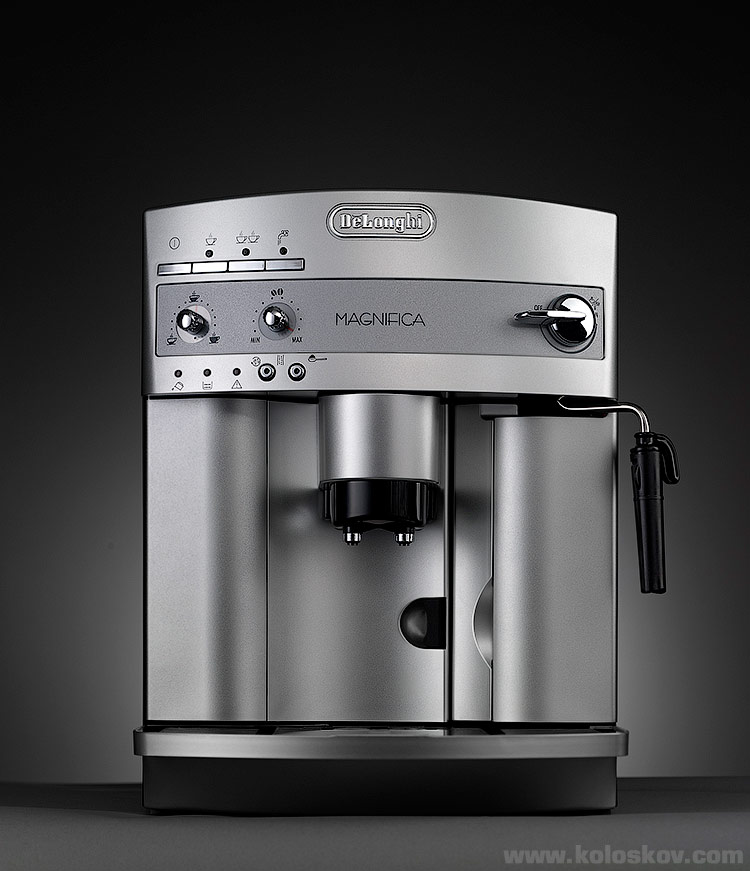 I love when functionality comes in a stylish package. This is one of the main reasons why Apple products become so popular , isn't it?  This beautiful espresso machine is one of such products: it makes a great coffe and it looks very stylish. It was a true joy to work with such subject in a studio.
Below is an introductory video about a new BTS-type of tutorial I just posted in the pro corner of PHOTIGY.
Below are the sequence of the shots I was talking about. From one light source to the whole set, turned on one by one. I am sure it will be entertaining enough to slide through them and guess the lights:-)
For serious photographers who want to learn and understand each step of the build of the lighting setup, I have recorded 25 minutes video, where I have explained why and where each light was positioned, and guided through the shots I was getting.
In the Gearbox

Cameras & Lenses:

Phase One P25+ Digital back

Lighting , grip, accessories and software: