Fashion Accessories and Jewelry photography on Photigy LIVE
Fashion Accessories and Jewelry Photography hangout, the video
This week assignment was a "Fashion Accessories" shot, and below are the submissions. As you see, it was a really wide topic, and images vary from fancy woman's bags to a jewelry pieces.
[easyrotator]erc_19_1343319101[/easyrotator]
And the Assignment Winner is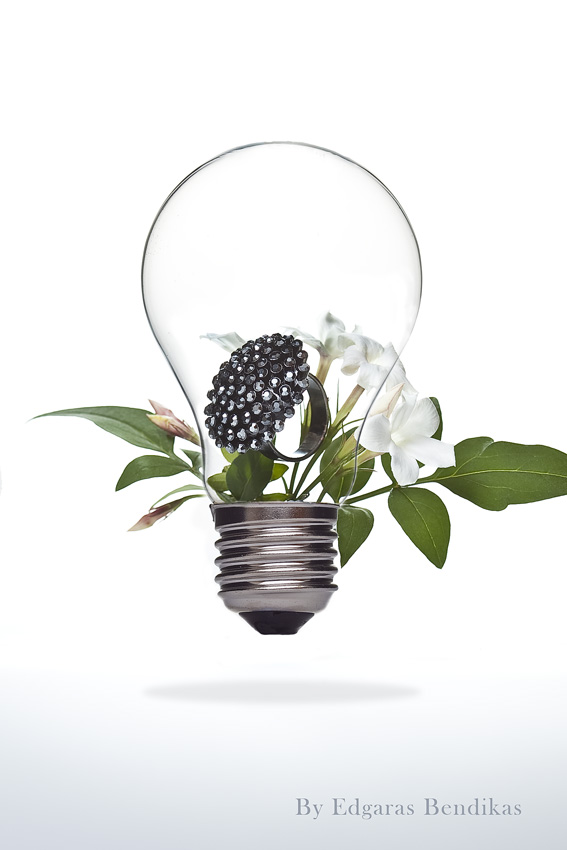 Edgara's image is not perfect, as I have critiqued and suggested a [tooltip title="" content="My suggestion was to do a separate shot for the ring and use white reflector panel(s) to make it look brighter and shiny" type="classic"]solution[/tooltip] on how it can be improved it during our hangout, but this is the most creative shot from all the submission. And like I said before, creativity always wins! 
Congratulations, Edgaras! You will receive $100 worth of goods from our sponsor, B&Hphotovideo.com: the best online store for photographers in US.  
Must say that it was a tough decision, as we had such great work submitted by Tim Kou, Ron Gibbs,  Nikhil Walvekar, Terry Croom, Paul Whittingham and others. Great job guys! Now you can submit your work to our ViewBug.com Fashion Accessories contest.
If you are interested to learn more about jewelry photography, check out Jewelry tutorials on our online store: 
[ois skin="Jewelry Photography"]
Portfolio Review:
Next week we'll be doing a portfolio review. Please submit a link to your online portfolio with necessary suggestions/comments here, on the forum: Submit Portfolio for review. We'll be reviewing only studio photography portfolios, for now we are not going to cover landscape, lifestyle or architecture. Studio fashion, product, jewelry, etc will work. 
We will select 6 the most interesting portfolios and  Alex Koloskov with guests (undisclosed for now) will review them during Photigy LIVE G+ hangout next Wednesday, 1st August 2012.
Next Assignment (deadline 8/08/2012): 
Is a creative shot of a [tooltip title="What kind of lamp?" content="Any household, tabletop, torch lamp will work. Of course, more unique and interesting look is preferable:-)" type="info"]lamp[/tooltip] . It must represent the lamp as a product with lights ON, and we must see quality of actual light (color, intensity, etc) from the lamp as well as the lamp "body" and texture of the materials used. I have a tutorial on how this type of shot can be done, take a look here: Lighting the lights: Designer's tabletop lamp product photography tutorial. Remember about the creative approach! 
The winner will receive $100 Gift card (or even more value in equipment from B&H).
Submit your work along with the shooting setup here: Forum Submission Topic. 
Good luck!