From Idea to Implementation: Einstein 640 Creative Shot.
What is the most important behind any decent studio shot? The idea, right?
Without idea (concept) there is no way we can create anything really good and remarkable , regardless of how good the technique was. Obviously, bad realization can kill any idea.
This is why I like to create the image from concept development  to its implementation. It doesn't happen when we get completed, "ready to work on" assignment request form the client, where they specify what exactly they want to see on the final image.
The idea I've got for this shot:
A creative image of PCB E640 strobe (my favorite monolight so far), all on a black background with no direct light from a camera side. The only edges of the monolight will be visible, same for the outer reflector's surface. The label  "EINSTEIN" on a side of the unit should be visible.
The challenging part would be this:
I'd like to create an expression similar to what we would possibly see if can capture the moment right after flash was ignited in a flash tube of the unit being photographed. Imagine that we can stop time so it will be visible how the light start spreading, like the air starts to glow itself. The central bulb with or without the cup should be highly overexposed, and then brightness of the light will fall off exponentially all around the reflector.
The draft below shows the position of the subject, red areas is what I want to be highlighted, the rest to be dark.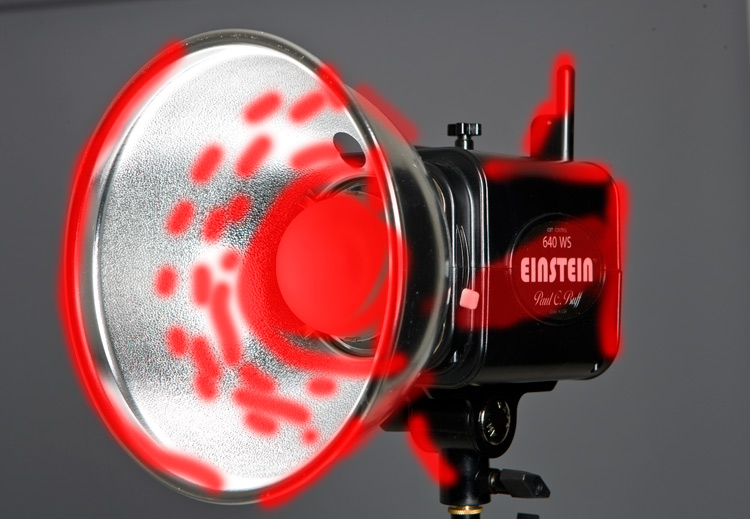 This was something I never did before, and most likely we'll need to use Photoshop to get desired look. However, I was determent to do as much as I could with the lights and the camera.
Now lets see what we've got – The Final Shot: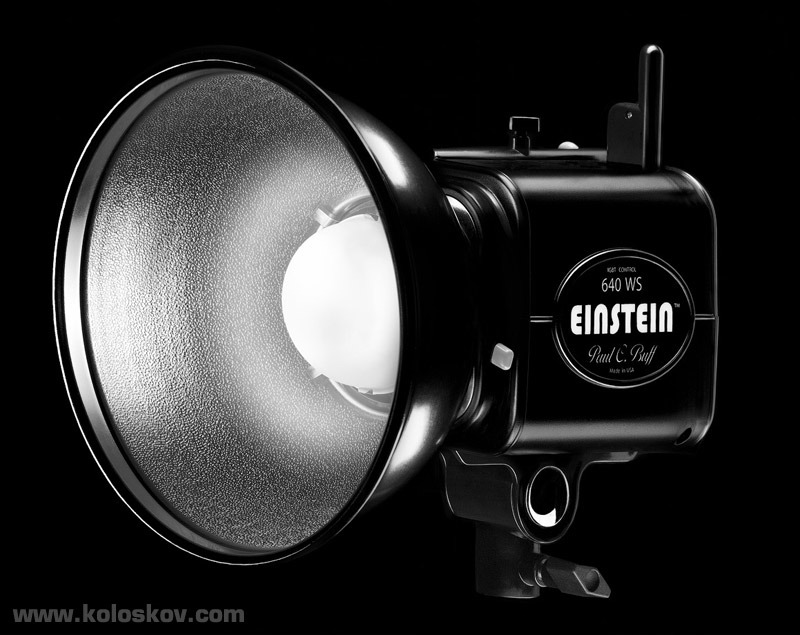 Pretty cool, isn't it?
Honestly speaking, this is very close to what I had in mind.
---
In the Gearbox

Lighting, Light Modifiers and Accessories:

Exposure Specification: shutter speed 1/250 sec, F14, ISO 100