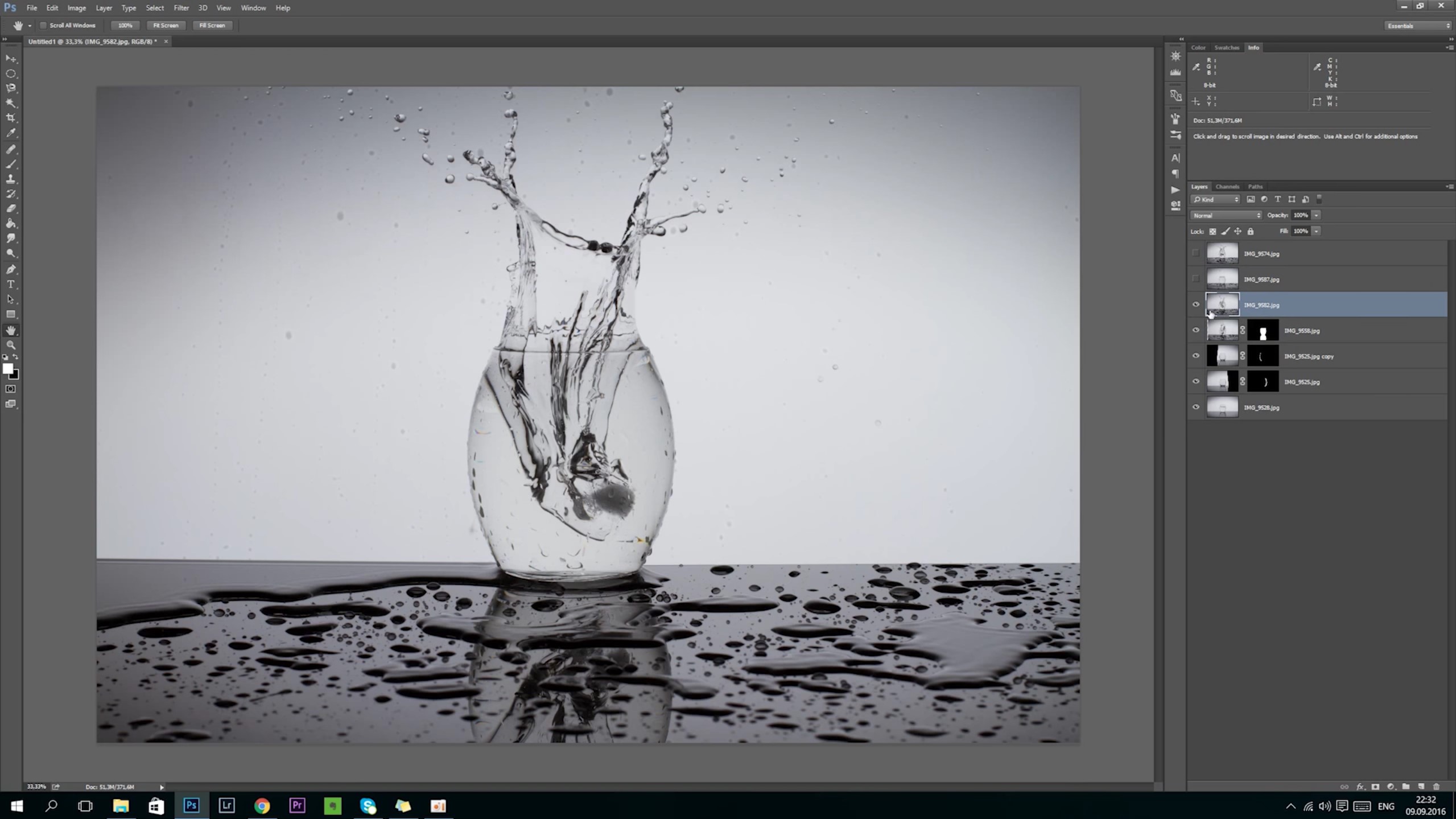 How to Freeze Motion with Speedlite: Photography Tutorial
[vc_row][vc_column][vc_column_text]Hi everyone! I'd like to introduce tutorial for beginner photographers to gain their confidence in shooting splashes and liquids. Examples of the outcome from this tutorial: https://www.photigy.com/howto-freeze-…
To achieve the final result you won't need expensive studio strobe with short flash duration, but just a single speedlite.
Overall any hot shoe flash will do the job as they have extremely short flash duration in comparison with regular studio strobes. In the video below you'll see how you can easily shoot and than compose different images to create awesome work.
After some practice you'll be able to create any shapes of splashes. Experiment more with different level of liquid inside a glass, height and angles of camera to get the most expressive result.
Subscribe to Photigy channel:[/vc_column_text][vc_raw_html]JTNDc2NyaXB0JTIwc3JjJTNEJTIyaHR0cHMlM0ElMkYlMkZhcGlzLmdvb2dsZS5jb20lMkZqcyUyRnBsYXRmb3JtLmpzJTIyJTNFJTNDJTJGc2NyaXB0JTNFJTBBJTBBJTNDZGl2JTIwY2xhc3MlM0QlMjJnLXl0c3Vic2NyaWJlJTIyJTIwZGF0YS1jaGFubmVsJTNEJTIyUGhvdGlneSUyMiUyMGRhdGEtbGF5b3V0JTNEJTIyZnVsbCUyMiUyMGRhdGEtY291bnQlM0QlMjJkZWZhdWx0JTIyJTNFJTNDJTJGZGl2JTNF[/vc_raw_html][/vc_column][/vc_row][vc_row][vc_column][vc_empty_space height="20px"][vc_video link="https://www.youtube.com/watch?v=dpQNGj6d6oA&t=898s" align="center"][vc_empty_space height="20px"][/vc_column][/vc_row][vc_row][vc_column][vc_empty_space height="50px"][vc_text_separator title="Photography classes for your education" color="custom" border_width="3″ accent_color="#dd3333″][vc_column_text][related_courses cid="2099″ noc="3" ][/vc_column_text][/vc_column][/vc_row]