How to Photograph Interior without studio lighting
Complimentary Tutorials From Interior Photography Course
Introduction to the course
Fundamentals: Linear Perspective
Gear: Camera settings for the shot
Signup For The Course
Unlimited access + instant downloads of course's videos
Price: 

$250
course buyer will get $25 gift cart for Photigy e-store!
---
✭ Включены видео всех уроков на Русском языке ✭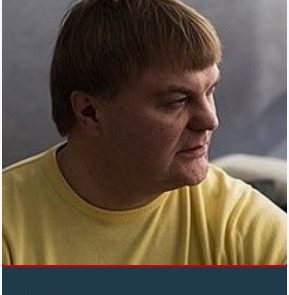 I certainly recommend!
Alexander's course provided answers for the most complicated issues I had. From camera settings to images processing. This course is useful both for beginners and professionals due to so many clues provided. Beginners get an overall view and understanding of interior photography.
And professionals master many helpful techniques to obtain great results. I certainly recommend the course!
Andrey Korobkov, photographer
http://www.foto-session.ru

Will I be able to download videos from this course and watch them offline?

– Absolutely yes! Every lesson has a link under the video and you can download the video (1080P HD) to your local computer and watch off-line. 

When I have a question or troubles getting a shot, can I ask the instructor for a help?

– Yes! As a course student, you will be a part of a private group and forum, where you can ask instructor any question and/or post your results for the review. We encourage you to participate in this group!
Course Breakdown:
Total Running Time:  4+ hours
Level: Intermediate to Professional
Introduction - 1:32

Problem formulation in photography.

Linear perspective - 4:55

The linear perspective illustrated by paintings of great artists.

Methods used to depict the linear perspective. Linear perspective in photography.

Technical skills to use the linear perspective effect.

Volume - 5:27

Importance of creating sense of volume on a plane surface.

Sense of volume in photography. Methods to create the sense of volume in an image.

Foreground, middleground and background - 5:35

What are they? An analysis of paintings and photos. Why is it important to divide a picture into sections?

How to use these clues when shooting.

Staffazh and bokeh - 5:06

What are staffazh and bokeh and how to use them?

When can we use these techniques? What lenses are suitable for creating bokeh?

Tonal perspective - 3:20

Tonal perspective illustrated by paintings of great artists.

Methods to create tonal perspective in photography.

Techniques of using tonal perspective.

Equipment and Lenses - Part 1 - 5:33

Review of lenses for interior photo shooting.

Which lens are the best to choose?

Pros and cons of lenses.

Equipment and Lenses - Part 2 -11: 53

Light Modifiers, stands and accessories.

A detailed analysis of features and prices.

Camera settings - 2: 48

How do I set the camera for photo shooting? Aperture, exposure time, ISO.

How to set up the camera before shooting.

Practice shooting

Photo shooting (6 photos) - 57:36

Props.

Choosing camera angle. Determining the direction of light.

Preparing the interior. How to make furniture ready for a photo session?

Techniques to play with the perspective.

Interior Decoration.

Determining problem areas of the interior. Areas to emphasize. Techniques to light up the problem areas.

Standard lighting schemes. Choosing the light modifiers. Hard and soft light.

Shooting.

Working with artificial and natural light.

Image processing.

Processing an image of the living room- 1:03:06

Image processing with Capture one and Photoshop.

All procession stages from Capture one to Photoshop.

Working with layers, masks, blend modes. All steps up to the final – press "Save".

Processing an image of the junior suite- 47:26

Processing an image of the office - 1:03:00
Before and After a Post-Production
images from the course
Signup For The Course
Unlimited access + instant downloads of course's videos
Price:

$250
course buyer will get $25 gift cart for Photigy e-store!
---
✭ Включены видео всех уроков на Русском языке ✭