The Orange Apple Studio: Commercial and Creative Photography  
above all let your passion shape who you are yet to become…
The Orange Apple is an award winning Studio based out of Vancouver, British Columbia. They specialize in creative imagery and provide services from photography, fx makeup artistry, CGI, and high-end retouching. It was our pleasure interviewing them, and they have provided some great insights about how they started and what inspires them.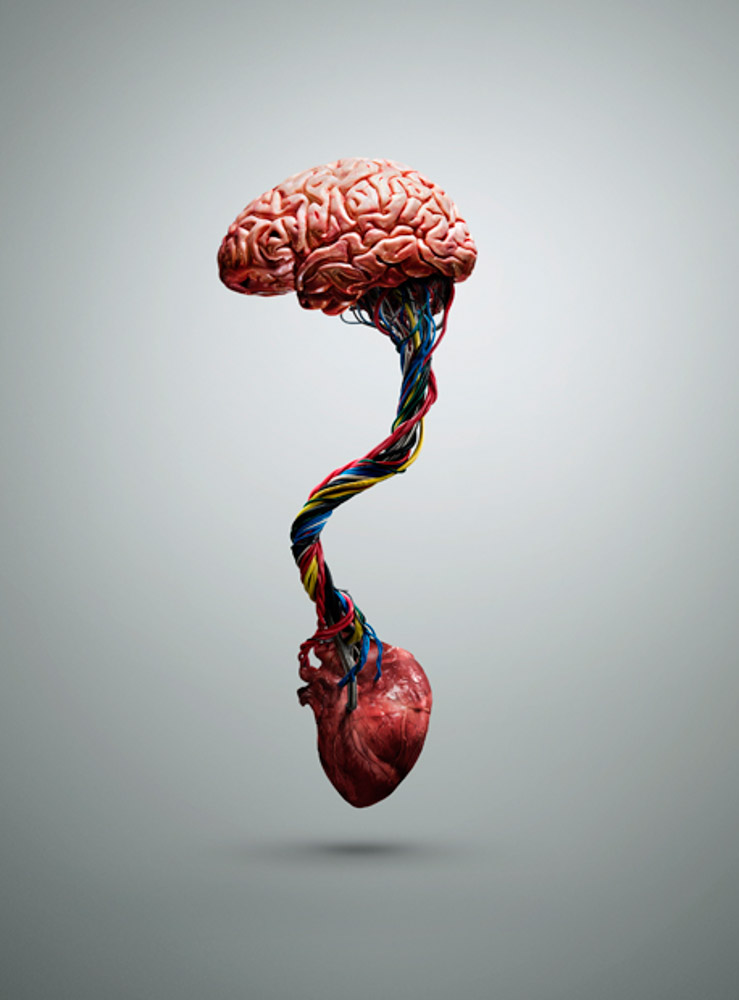 Photigy Exclusive Interview with The Orange Apple 

Before we begin, can you tell us a little about The Orange Apple?

The Orange Apple is a Commercial and Creative Photography Studio. Our services include High–end Retouching and CGI.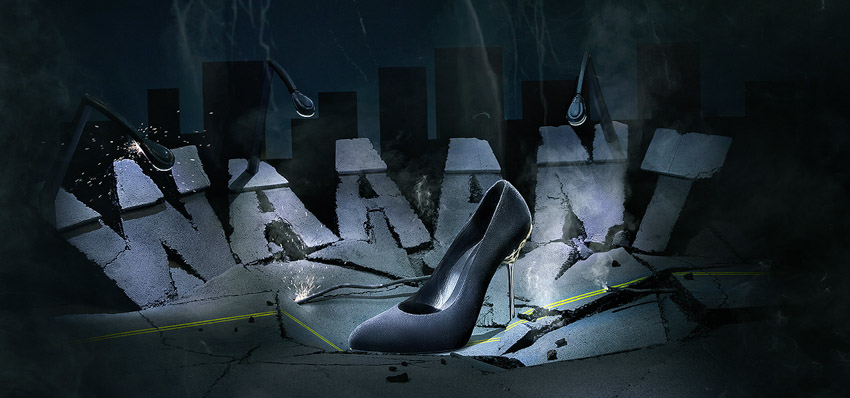 What is the story behind the name of your studio, The Orange Apple?

The Orange Apple's name came from a naming exercise I learned from my agency days (more on that later) My business partner Pamela Mander-Lang and I were brainstorming, first we would write down a few categories such as computers, emotions, food and fruit. Since our main service at the time was Digital Retouching we collaborated on an ideas that would visually say what we did…
My Partner happened to combine the words and images of an Orange Apple. That struck a chord because I remembered an image of an orange apple I'd designed the year before while working on some conceptual work. We both though it was fate and fitting as this would visually describe what we do. That image is now our logo.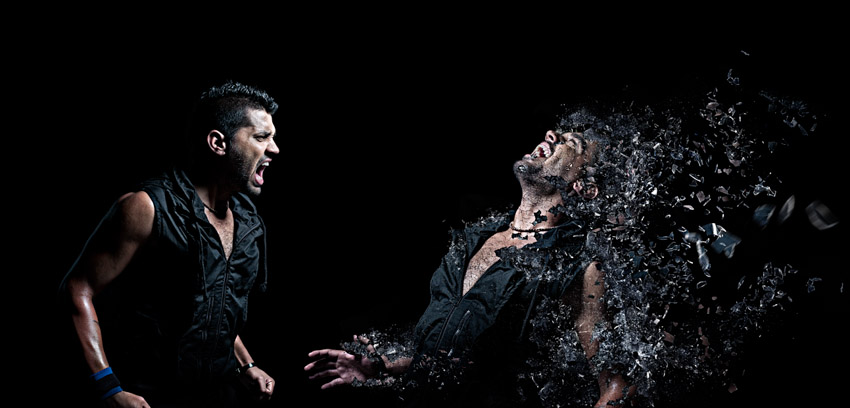 Can you tell us a little about the history of The Orange Apple and how it became a successful studio?

Prior to the launch of The Orange Apple in 2005 I was an Art Director/Creative Director in several large Advertising Agencies in Toronto since the early 90"s and it was during this time I was introduced to Photoshop 1.0. When my wife and I were expecting our second child in 2002 we decided to move from downtown Toronto, Ontario to Vancouver, British Columbia. Though I freelanced for a few years in the small market of Vancouver it was not the career to which I had had been fortunate enough to have already been accustomed to.
My wife Pamela, who is also my business partner, urgently persuaded me that we join forces and open our own company, a service oriented business that combined our Creative, Artistic and Business skills. Amongst a couple of successful entrepreneurial escapades, my Partner Pamela has worked in and around the Bay Street Financial District in Toronto for several years and had also studied in The Faculty of Fine Arts at the University of Victoria prior to that time. She strongly believed that by merging our diverse backgrounds we could become a true meeting of the minds, experiences and drive for what we love to do best!
I'd always had a passion for Photoshop combined with a strong fine arts background, with a loud demand for skilled creative retouching on the rise and discovering that there was a real niche' in the hi-end retouching market on the West Coast we immediately set out on a epic and challenging journey.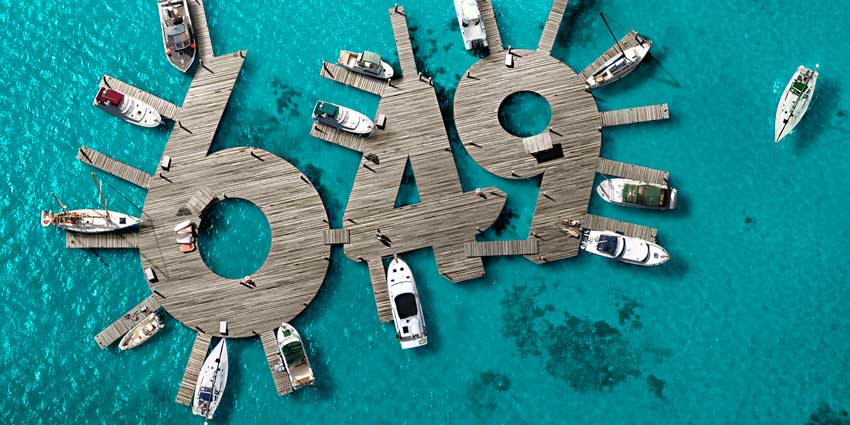 The project that launched us was a self-promo piece originally produced for NAPPA and Adobe's first ever worldwide Photoshop competition call the Digital Canvas awards. I entered an image of a Bently sports car that was completely hand painted in PS 18 Photoshop files and aprox. 1000 layers later it won 1st place. We used this piece to sell our services and the rest you could say is history.

In general what would you say would be your most challenging assignments? What key features do these assignments share? For example, challenging locations, elaborate retouching, no clear art direction, etc…

One particular Assignment that was a challenge was a billboard image created for the John Casablancas Institute's special effects make-up program. Their Ad Agency, Spring Advertising approached us and asked us if it was possible to photography a girl in two states one glamour and one scary , merge the two but in a way that you see a pretty girl from a distance and the same girl but scary close up.
They shared with us a few samples of a cheap illusion trick such as the Albert Einstein and Marilyn Monroe illusion (you can view it here http://www.123opticalillusions.com/pages/albert-einstein-marilyn-monroe.php)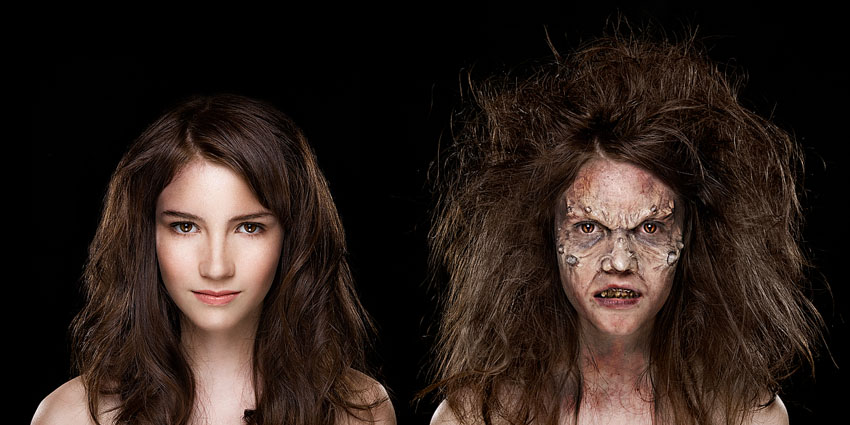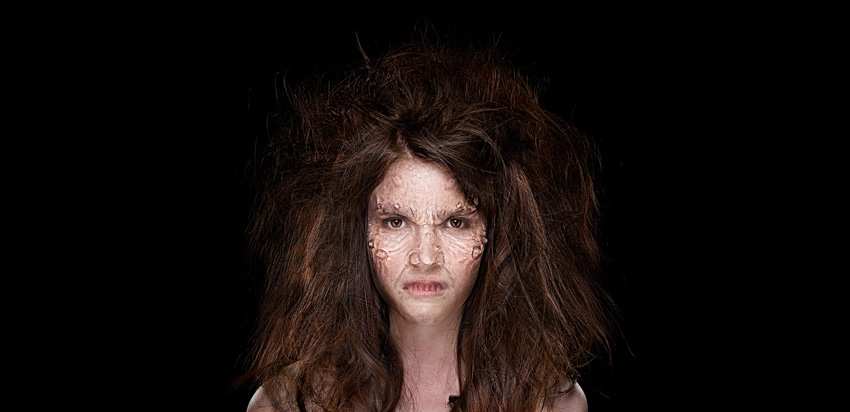 You can see that there is something strange going on with two images being blended. Basically in normal view you see Albert and when you zoom the image out or look at it from a distance you see Marilyn. The Challenge was that we would have to recreate this effect in hi-res, full color and no evidence that there is some sort of trick going on.
We started first by just replicating the Albert Einstein and Marilyn Monroe illusion, which didn't take very long to figure out. Some of you might remember back in the day with large format printing, if you stood too close to a printed mural it was difficult to make out as the printing dots were too large, but when you stood further away you no longer could see those dots just a clear image.
So what we did here is rely on that principle somewhat. The process would take awhile to explain, but we achieved the effect by carefully Photographing a female model after glamour make-up than again after special effects prosthetics, makeup, and airbrushing. Select images were brought into Photoshop and carefully composited so that each image they would only be view-able from certain distances.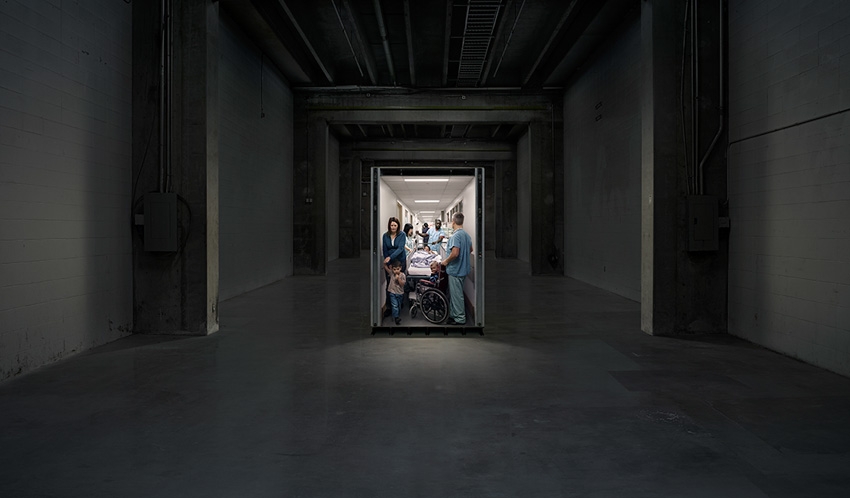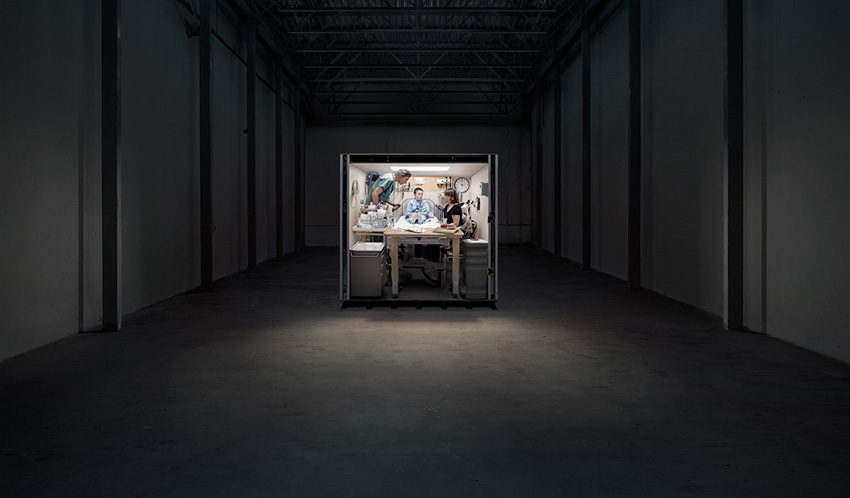 Do you have a collective favorite photo assignment or project as a studio?

One of our favorites was the Gatorade campaign Shot by Tim Tadder. The campaign involved 4 images that started with 4 location shoots starting in Miami and ending in NY. This assignment involved travel and working with an incredible team of experts.
We learned a lot.
It was a tremendous experience as well as great exposure in our careers. There have been many great campaigns we've had the privilege of being called on. Each one being a unique entity from which we keep evolving…we believe for the better while keeping perspective on what is expected of us and what we can deliver. (images are licensed by the photographer but can be viewed on our site.)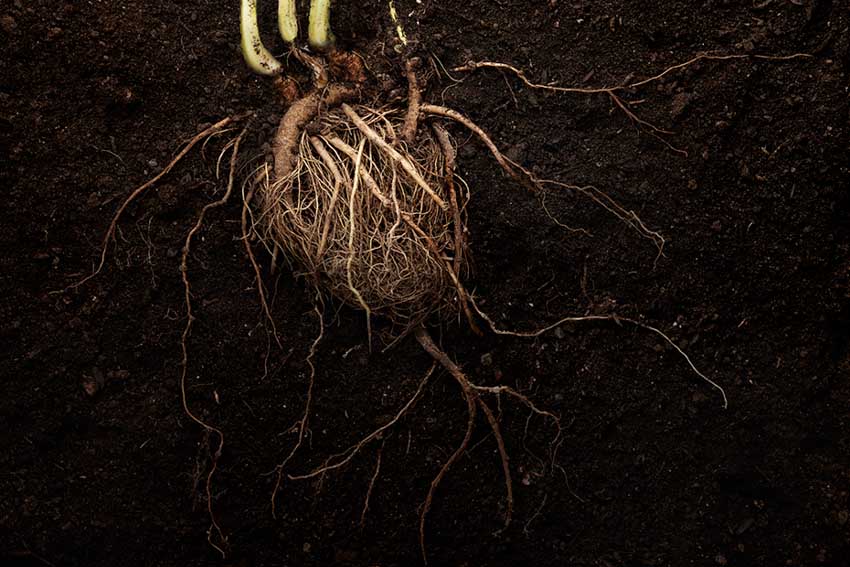 If a photographer or retoucher wanted to join your ranks what features would you be looking for in his/her work? Could you give us more insight on how you find photographers and retouchers for your studio?

We currently don't source out photographers as I serve that role, however we do recruit retouching assistants when needed. The most important skill sets we look for are those with fine art backgrounds, those with the visual and technical ability to produce content without the need for photographic elements.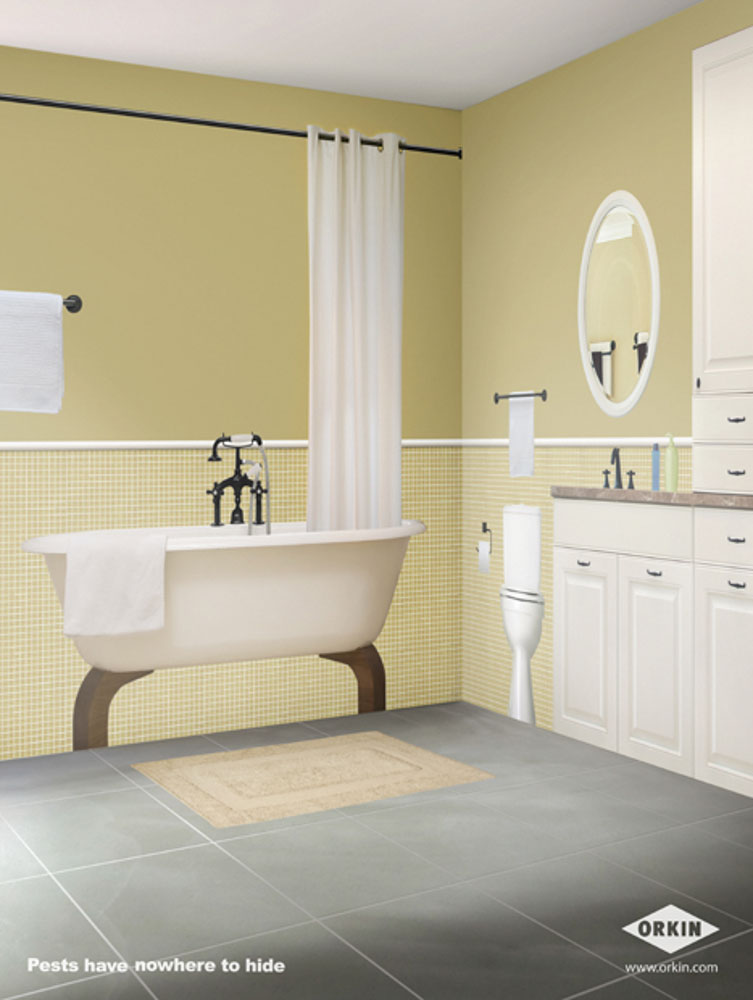 Could you describe to us some of the creative process that your studio practices? To put it in other words, how do you creatively collaborate as a team with one another when you work on an assignment?

Our working staff is mainly myself as principle Photographer and head Retoucher and Pamela Mander-Lang, who is our Studio Production Manager, Make-up artist, and pro-stylist. We hire full time and part-time freelance retouchers and CGI artists, and affiliated professionals as our projects and campaigns require them.
Over the years we have networked with a group of professional talents to whom we mainly call on to supply and staff our campaigns. When shooting we work in various environments, from leasing large studio spaces to traveling abroad to working on outdoor location shoots. We have a fully facilitated Studio based in Vancouver, British Columbia.

Are there any major projects or assignments that you can share with us that will be working on in the near future?

We never really know too far in advance what we will be working on next however we are currently working on an exciting project for Grolsche beer that will be released soon.


I read in your "about us" page that your founders were advertising creative for the past 20 years. How does that experience help you gain clients and assignments? Could you give us an example when this experience has helped your studio grow?

My past experience as a CD/AD help tremendously. I used to be the one making requests for changes and revisions throughout a project. ie. There are certain things from ad perspective that you just remove or clean up in an image, we just do them before being asked, this really cuts down on the amount of revisions we have to do.
If we are not getting it right in 3 rounds then there is something wrong. The biggest advantage is, we get it. The idea, that is, right from the start we can get inside the art directors head and completely understand where they are coming.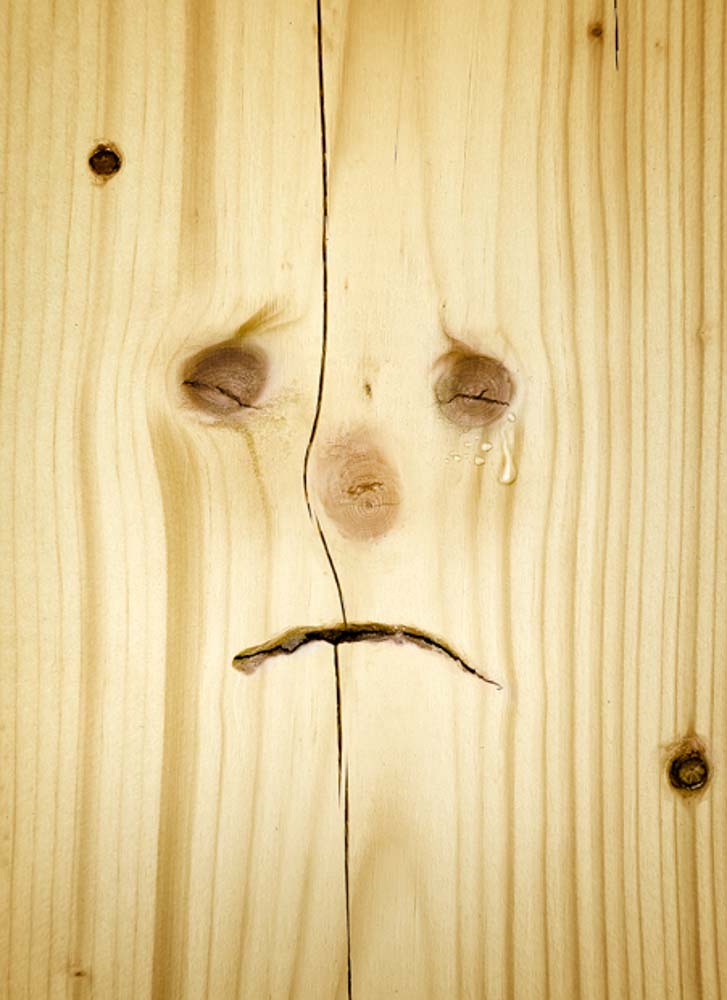 We ask all of our interviewees these final questions. What would be some words of inspiration and wisdom for those who are just starting, those that are finding their passion, and those seeking their style? What is the most important thing you have learned that you want to share with the world?

Drive diligently on the freeway of life. Stay focused. Be honest. Work hard. Have a little fun along the way. Follow your instincts and practice logic. And above all let your passion shape who you are yet to become……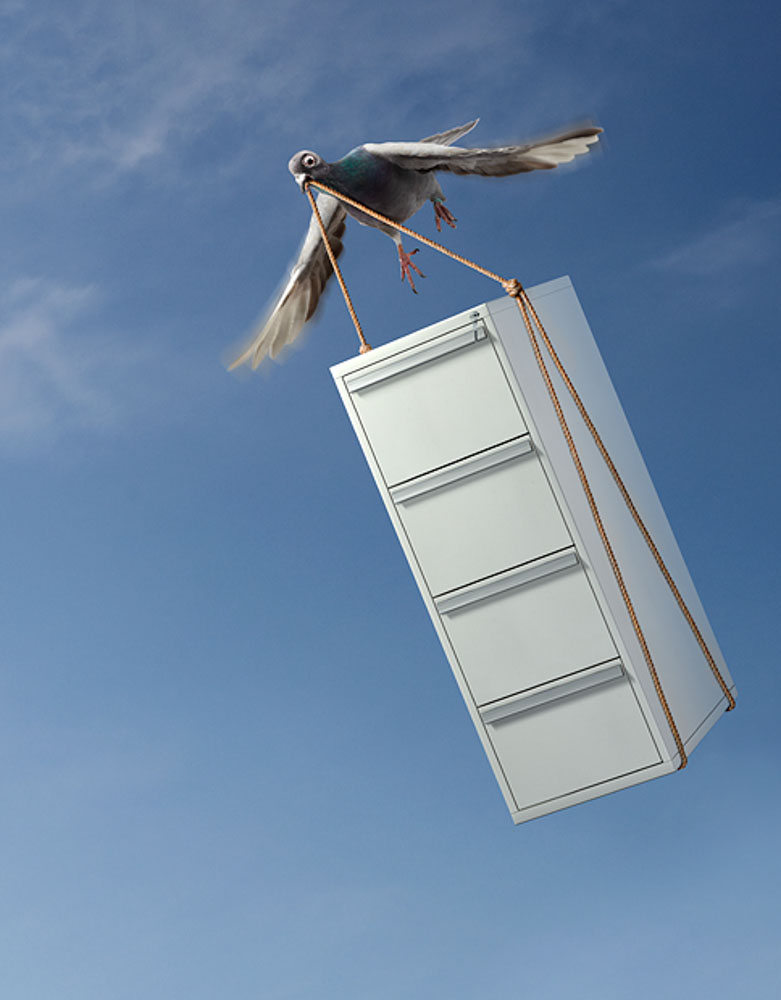 The Photigy Team would like to thank The Orange Apple for their time and their insights! We look forward to seeing more of their amazing and dream like works. Find more of The Orange Apple's works here:
Where to find The Orange Apple: 
Photographers also take these courses