During this Live event people were able to ask Rob questions and receive his answers in real-time.
Hi, my name is Rob. I'm a freelance photographer, and I live midway between San Diego and L.A. I grew up in Detroit before my dad moved us out to California. My folks loved to travel the U.S., and I saw most of the lower 48 before I was 12 years old.
I love to cook, love all things food. I also love to travel and see new faces.  Meeting new people is important to me, and I'm fortunate enough to have a job that allows me to do just that.
I believe in treating each assignment as my last. I will happily roll around on the ground or climb a tree to get that perfect composition for you.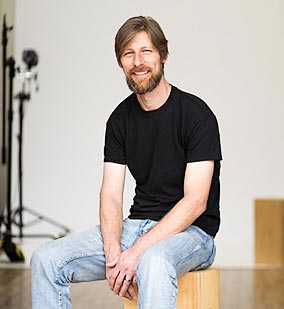 If you missed the Live interview not a problem. The entire even was recorded and you can watch it here now:
Photigy Team would like to thank Rob for his time and wish him all the best. Thank you Rob!
Below are the questions we asked Rob Andrew during the interview: 
How you did to get your first clients?

What is your entrance level in $ when you start talking to clients?

How was your way to a commercial photography business - tough, easy or..?

What is your marketing strategy?

Do you pay for Ads?
Where?
How much?
What is the best platform to advertise your business, based on your experience?

What is the most enjoyable commercial work for you as of now?

What is the most hated/boring commercial work for you as of now?

How did you get your studio?

Cost, issues/things went the way you did not expect, and what did you learn?

If you have only 1 light, how would you light the food?

It is better to use natural light or studio lights?

What is the most valuable lesson you have learned on your failures?

Clients require images for social media use, so no food stylist is used in this case, will you shoot any differently?

Has the popularity of social media affected food photography business, in good or bad way?

How and where do you find the clients that have a reasonable budget for your services?

 Do you feel that there are more of these clients available or is the industry saturated with more photographers than clients?

What role does a food stylist play in your food photography?

How can you factor in a food stylist into the clients budget? I think many clients will assume that those skills are a pre requisite of the photographer

What would be your suggestions for beginners – what mistakes to avoid, what lessons to be learned?