Jewelry Modeling Photography Workshop
Model + jewelry = Great images that sell!
Faster than you'll learn in college; better than you'll learn on your own.
The goal of this workshop is to show attendees the specifics of working with high-end jewelry on a model. We will show how to mix lighting techniques frequently used for portraiture and fashion with lighting for jewelry.
We will cover the whole cycle of completing a commercial assignment, from working with a client to the final retouching in post-production.
How to prepare for a professional photo shoot involving high-end jewelry

Typical requirements from a potential client working in the jewelry industry

How a creative team works (this includes some tips for makeup and hair, clothing suggestions, working with assistants, etc.)

How to work with a model during the shoot to get strong images

How to avoid common problems that arise during such photo shoots

The retouching tools and techniques that our students will learn will help them take their photography to the next level. Instructors will also share some useful bonus materials.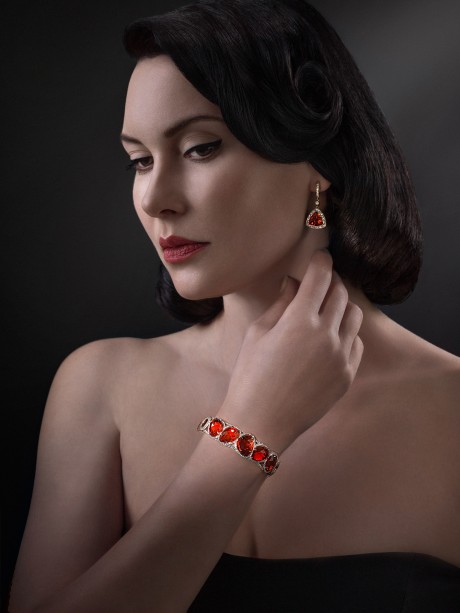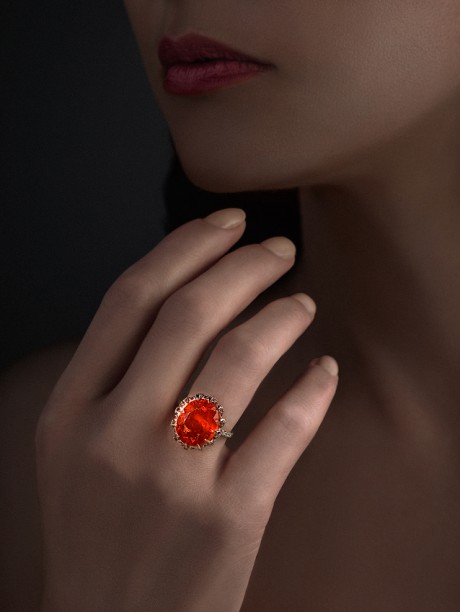 Recorded video from the workshop for offline watching

Everything is recorded with multiple cameras for better understanding. Download it after the workshop and re-watch the best moments.

Workshop includes the full post-production video

Recorded after the workshop and delivered via download

Private group to communicate with other photographers

Join a special "Advanced Jewelry Photography" group and talk to like-minded photographers who work with jewelry

Personal Review and Critique from the instructor

Submit your own images after the workshop and have them reviewed by your Photigy instructor

Hands-on experience with State-of-the-Art studio equipment

For in-person attendees: Bring your camera and work with our model during the workshop; try a Hasselblad camera and Broncolor lighting for yourself and see the difference.

For live online viewers: Learn how to capture awesome jewelry images with what you have; we'll explain how to use your camera and lighting to get the job done.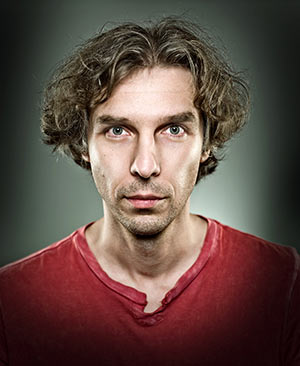 Commercial photographer, co-founder and teacher at Photigy.com.
Instructor at KelbyOne.com, Udemy.com and Skillfeed.com.
I'm a mix of technicality, innovation and out-of-the-box thinking. I love taking on technical challenges in anything I do, including photography.
As a photographer, I am completely self-taught. I don't know the rules, nor do I care about them. I don't follow the herd, I do it my way. That's turned out to be invaluable in what I do. It has allowed me to experiment, see outside the borders, challenge the authorities and create a stunning photography style that is crisp, sharp and crystal clear.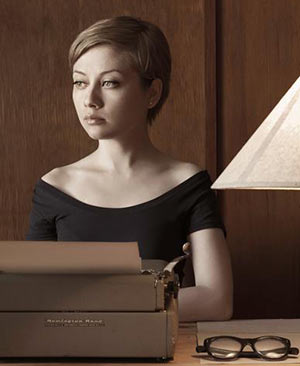 "…There's so much beauty in the world. Sometimes I feel like I'm seeing it all at once, and it's too much; my heart fills up like a balloon that's about to burst… "
The art of photography is my strongest passion. I believe its impact on people cannot be overestimated.
I was named among the 100 best young creatives in the US according to CMYK magazine, Fall 2012. My work was among 100 winners from all over the world in the Exposure 2013 Photography Competition.
In Fall 2013, I won 1st Place in the APA (American Photographic Artists association) National contest.
My images have been published in some of the most respected professional magazines in the USA: Communication Arts, PDN, Digital Photo magazine, CMYK magazine, Creative Quarterly, Photographer's Forum, to name a few.
Photography Workshop Plan
Total Duration: 14 + hours
Arrival and introductions 9:00am

Meet your classmates and have coffee

— Self-Introduction

— Setting individual goals for the workshop

Business part starts at 10:00 (30 min)

How to work with a client

— Understanding your client's requirements

— Clarifying what the client requires

— Structuring and organizing the bits of information given to you by your client

— Verifying with your client your analysis of their needs

Setting a budget and negotiating

Licensing

Concept and Planning (30 min)

The concept & aesthetics of the jewelry shoot with the model

Theory and Planning (1 hour)

— Gear and lighting equipment

— How to shoot to minimize your post-production time

— Framing and directing the model

— Importance of the makeup artist and hairstylist
Light lunch will be served to in-studio participants. Online watchers will be required to fix their own :-)
Set up Lighting and Camera (1 hour)

— Idea testing

— Lighting design and effects

— How to avoid common mistakes in framing and directing the model

Photo Session (3 hours)

— Instructors

— Students

Each student will have his or her own one-on-one photography time with the model

Questions and Answers (1 hour)

— Gear and lighting equipment

— How to shoot to minimize your post-production time

— Framing and directing the model

— Importance of the makeup artist and hairstylist
Recorded Full Post-Production for the hero shot

–Recorded version of post-production will be provided to all participants within one week of the workshop

–Videos delivered via download link

Original RAW files from the best shots - for your own PP practice

— Best images from the workshop will be provided for all participants to download and practice retouching

BONUS: Q&A live webinar with the retoucher

— 30 days from the workshop, we'll schedule a live Q&A online webinar with the retoucher

— Participants will be able to ask questions that will help them get the best results from Photoshop

— Recorded video from this Q&A webinar will be available to download and watch offline.
What In-Studio Participants Should Bring:
Interest in photography and excitement to learn new stuff
Your camera
Long focal length lenses (85mm – 200mm)
Memory cards
Camera batteries full of juice
What Photographers Say About Our Workshops
Testimonials
Alex, I can't thank you enough for creating such a valuable topic!!! You just made my day!!:-) A local jeweler expressed interest in my services and this article just in perfect timing for me because i had no idea on how to deal with him and was delaying. THANK YOU!!!!!!!!!!
I just wanted to say thank you to Alex Koloskov for Photigy, I have learned so much in such a short time, I can't imagine how much time it would have taken me to learn all I did without photigy, and thank you all of my photigy friends for your feedback support, it's priceless!That's it, just...Read more
Dear Alex, thank you sooooo much for all your help! You are wonderful. I wish I found Photigy years ago. I don't feel so alone any longer in my struggle with learning about jewellery photography. Finally I have someone I can ask questions and seek for advice. Thank you!
Only 15 can join us in the studio – do not miss it!
FAQ
Will I be able to download the webinar videos after the event? 
– Yes, the entire set of workshop recordings will be ready to download two days after the event. You'll be able to log in to your Photigy account and download all of the videos any time after the workshop.
If I only have speedlites and an entry-level DSLR, will I be able to use the techniques in this workshop? 
– Yes, the techniques that you'll learn will work with any lighting: speedlites, entry-level monolights, or continuous lighting systems.
If I am an online participant, how I can ask questions during the webinar?
– We will have a live chat so any participant can send messages to the instructor, and they will be answered the same way as for in-studio questions.
Read the FAQ on the left first, then use this form if the FAQ didn't answer your question:
Pre-Register for this workshop and receive a discount when registration is

open