Jewelry photography: 3 lighting setups for your inspiration.
A while ago we had a very extensive jewelry photoshoot for new hi-end jeweler in Atlanta,  Elizabeth Dupree Lynch. Descendant of one of the oldest  and best known families in America, she recently launched jewelry business.  Her Fine Jewelry collection, hand crafted  by Italian master jewelers, represents love, specifically – "all the love in a world one can have for another " as she say. (To know more about Elizabeth's jewelry please visit website: edlcollection.com).
Our studio was selected to photograph the full collection, and I'll show you some of the photographs we got along with the lighting setups. We worked on an extremely tight schedule: I was shooting 10-12 hours every day for 3 days, with day and night post-production for 5 more days.  Obviously, there was no time to do any behind the scene video or to shoot intermediate lighting setup builds. However, I've got some of the actual lighting setups photographed and will be glad to share them with you.
All the pieces were photographed on a white background, that was the requirement from the client, and this is how all the retouched photography was delivered. However, for the portfolio we have created more creative backgrounds for each of the selected shots.
Must say that there were all kinds of different jewelry items in Elizabeth's collection: rings, earrings, necklaces, bracelets, broaches and  pedants. I was dealing with huge 4 karat diamonds, glossy platinum, matte gold, all the variety of different types and finishes. It would be a heaven for a jewelry photographer, if not the toughest schedule I ever had :-).
I had to build so many completely different lighting setups that I've never had build for a single photo session.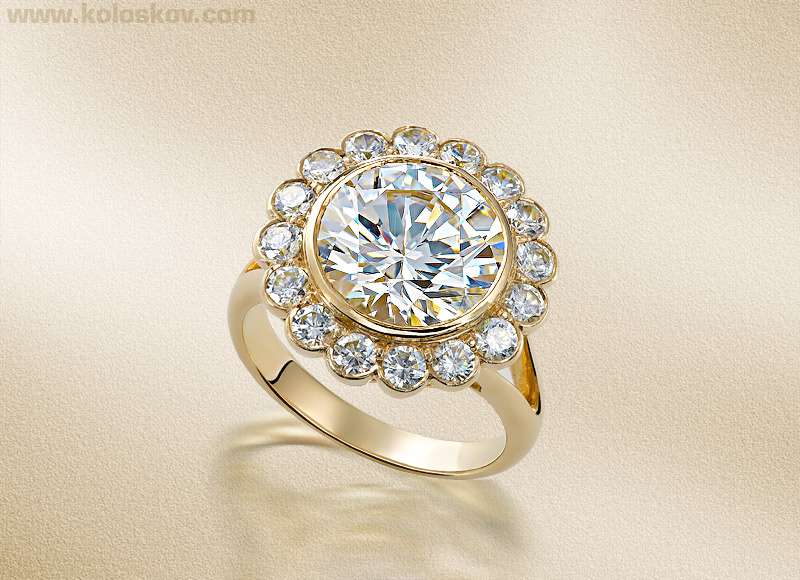 Few more masterpieces, before we'll go technical: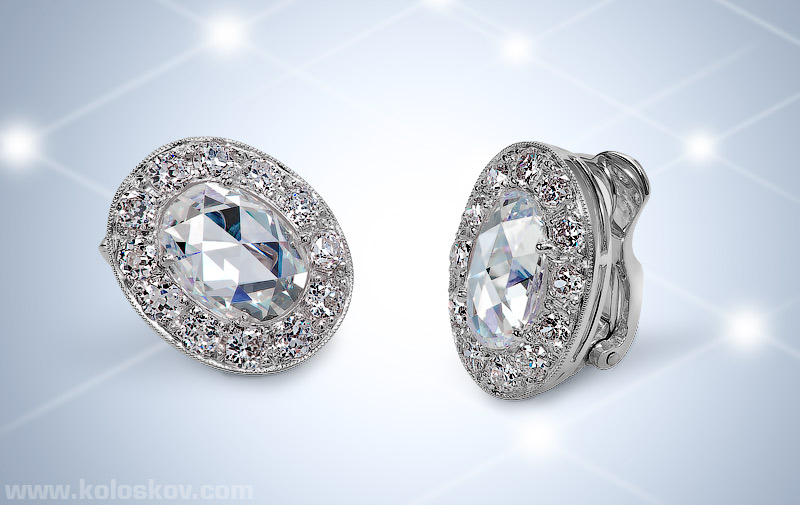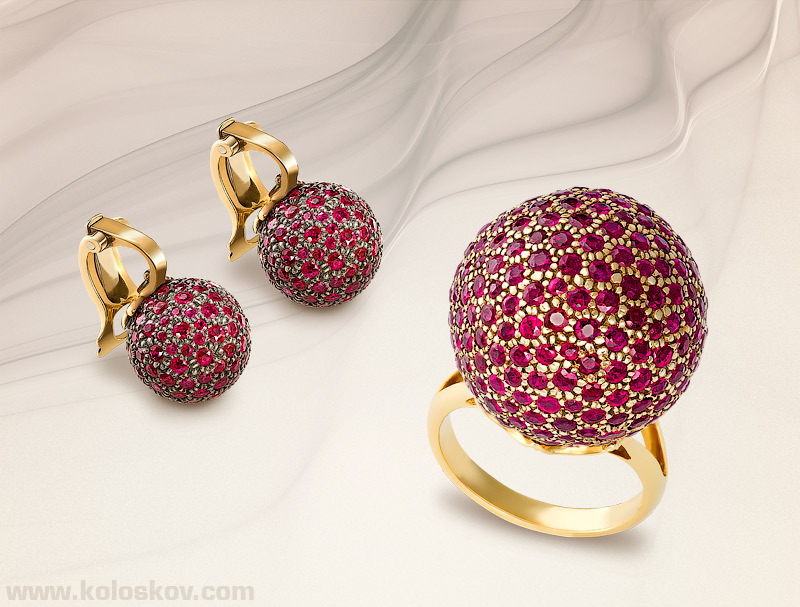 Now I am not sure what lighting setup was exactly used for each particular shot, but at least you'll get some of the ideas of how Plexiglas,  foam-board core, paper and other materials can be used to build the lighting.
In the Gearbox

Lighting, light modifiers and accessories:

Exposure specification: shutter speed 1/250 sec, F16, ISO 100