Photographer and Photo Illustrator John Kuczala
My Name is John Kuczala
Just by the nature of how I work, these [photo illustrations] are usually much more involved so there's a commitment of time and really your own vision, creating something new. Though it's sometimes frustrating coming up with a visual interpretation for an assignment, its great when you get that "Aha!" moment and the perfect solution.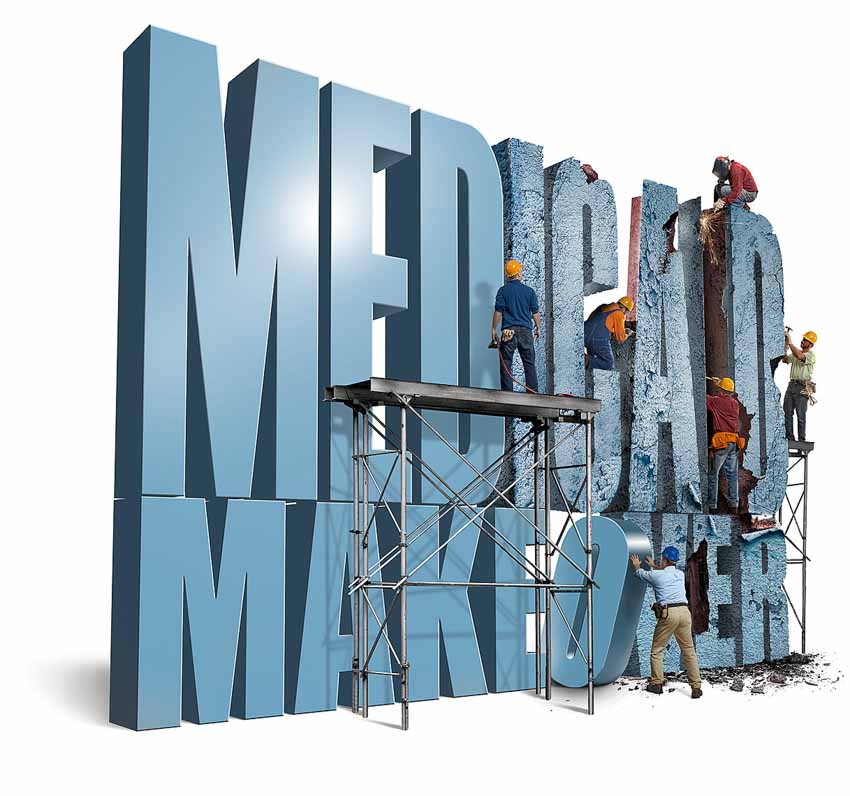 John Kuczala is a commercial photographer who specializes in conceptual,still life, photo-illustration and product photography.Based in New York City and Maplewood, NJ, John's works has graced numerous publications and periodicals including Advertising Age, Texas Medicine, The Journal Report, and Discover
Photigy Interview with John Kuczala 

When did you decide to become a photographer? Can you name a moment in time when it clicked in your mind and you realized that photography was more than a hobby,but a passion?

I started taking pictures when I was in the 6th grade and loved it. It was much different than today, using someone's old twin lens reflex cameras and 620 film. We had a great photo club in my high school and I was also interested in design and drawing. I was able to study both with a dual major program at Syracuse University. In my junior year there, I realized that I was much more interested in photography and that's what I wanted to spend my life doing.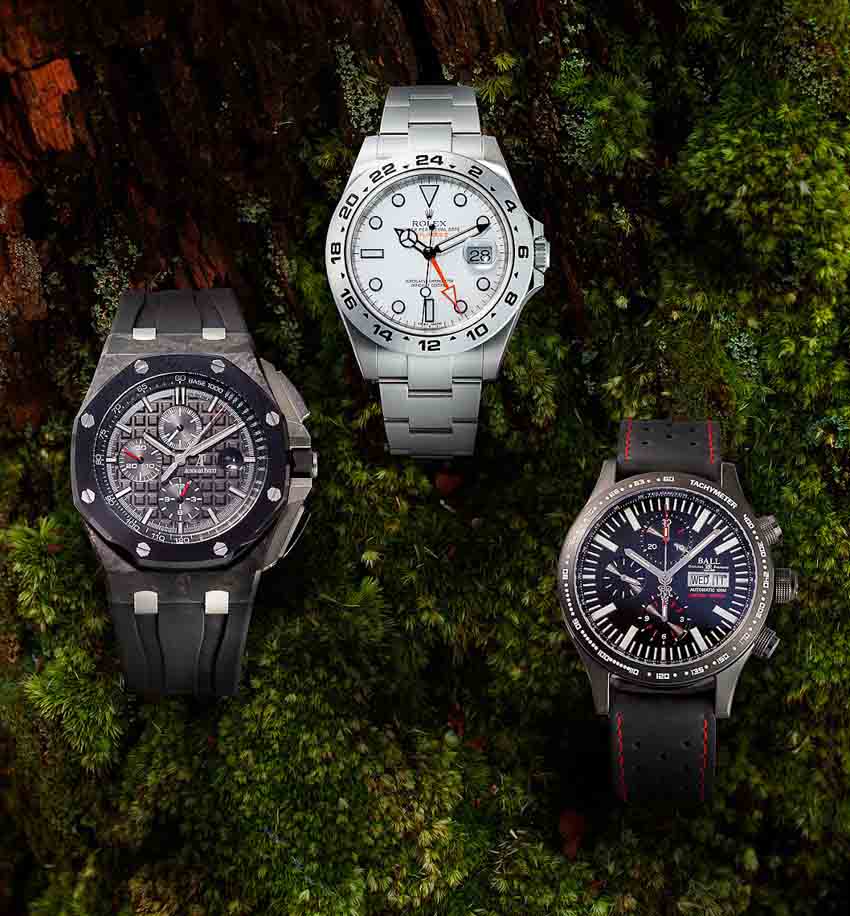 Of all the different photographic styles, why have you chosen to pursue commercial photography? How did you end up diving into commercial photography?

I had to make a living! Right out of college, I got an assistant job in a New York commercial studio with Ted Morrison, and I grew naturally into shooting my own assignments. Ted was a great mentor and let me use his equipment over the weekends. What I like about commercial photography, particularly editorial work, is the assignment, the process, and the deadline/completed piece.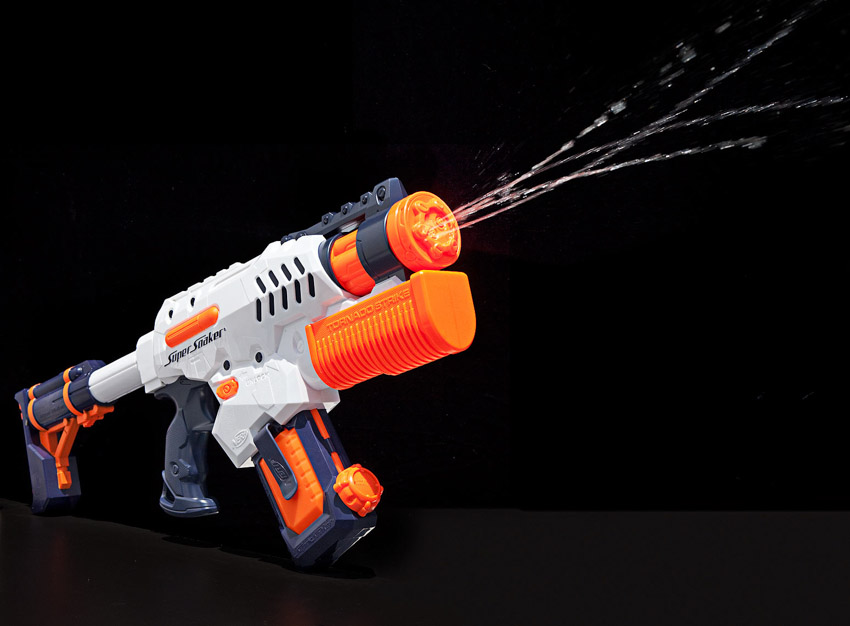 What influences your work? Do you look to other photographers for inspiration, or does your inspiration come from other sources?

I look at a lot of photography and illustration. I think everything you see and store in your mind can have an influence in your work from an interesting juxtaposition to a striking color scheme.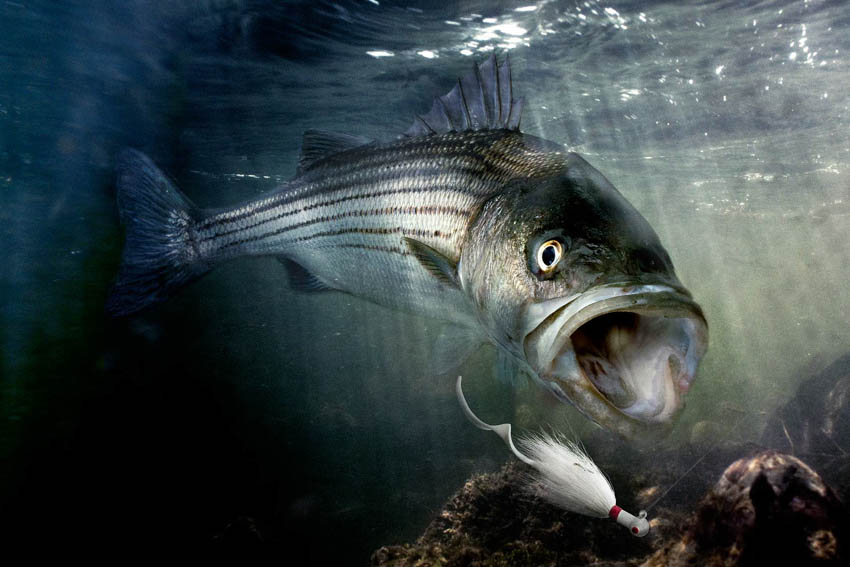 Can you name a collection or single work that you have created that has resonated with you the most emotionally? Why is this collection or single work significant to you?

That's a tough one. I think my series of fish images is one of my favorites because it combines two of my passions, photography and fishing. Another project I love is the Totem series. I'd seen these beautiful decaying trees in the woods by my house many times while walking my dog. It's one of my favorite places and isolating some of these natural elements is my way of honoring the beauty I see in these small vignettes in nature.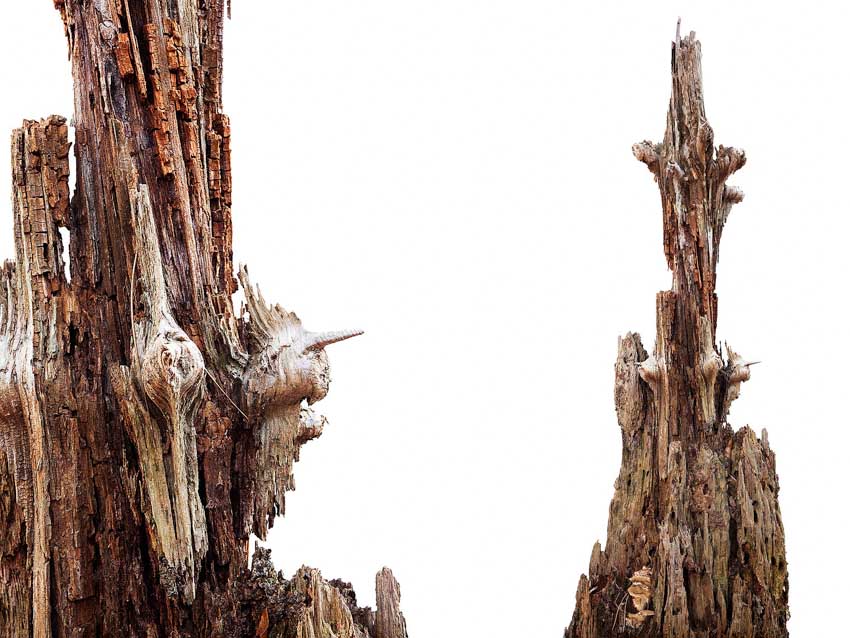 What are type of assignments do you favor the most, whether it's product, lifestyle or photo illustration. Why do you connect with this type of subject the most?

Photo illustration is my favorite. Just by the nature of how I work, these are usually much more involved so there's a commitment of time and really your own vision, creating something new. Though it's sometimes frustrating coming up with a visual interpretation for an assignment, its great when you get that "Aha!" moment and the perfect solution. A lot of my work is editorial illustrations that have a quick turnaround and meeting a tight deadline can be a rush. It's kind of frantic going from concept to finished piece in a day or two, but also fun.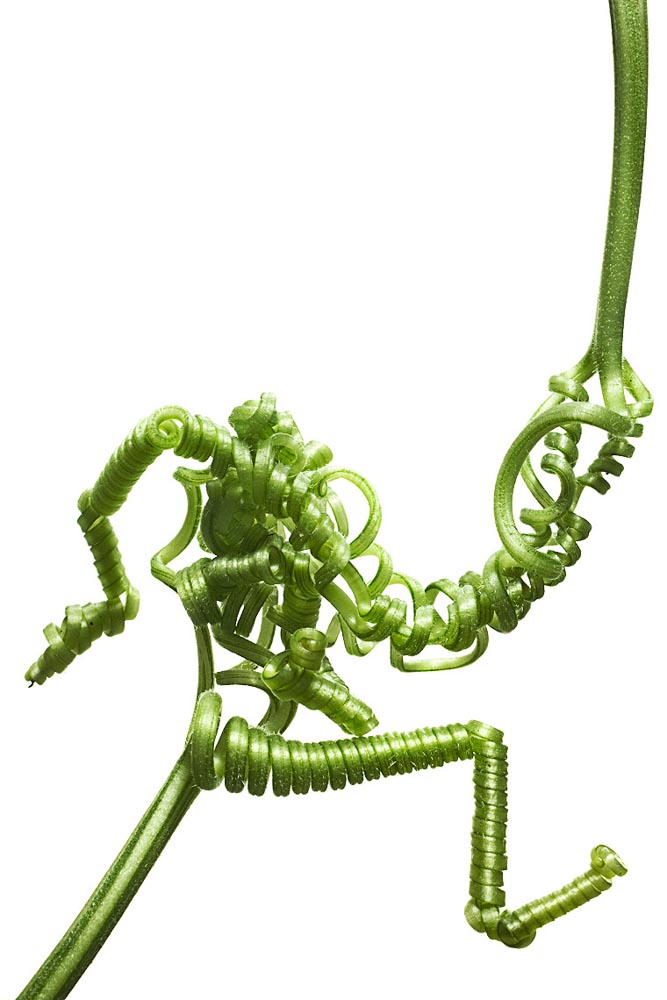 How important is collaboration regarding your artistic projects? Do you typically work with a team or run solo, could you give us insight into the process?

For my personal projects, I usually work solo. Maybe I will see something interesting that will spark an idea. Next I will take a couple quick shots to see how and if something I'm imagining will actually make an interesting image. I currently share a studio in New York with a couple photographers, so I might ask for feedback on composition or editing. For editorial projects, collaboration is very important. I will first discuss the assignment with the Art Director or PhotoEditor. Sometimes they will have come up with a solution with their editors and team at the magazine, so it's just a matter of getting props or models, whatever elements are needed to be photographed.
Other times they will ask me to come up with an idea. I'll rack my brain, take a walk, surf the net, toss around words and images to try to find the simplest solution to illustrating the story. I'll usually make some rough drawn sketches to see how a composition might work within a layout. I'll take these to the art director and make tighter sketches or photoshop a composite from images that I have so they can present an idea or two to their editors. Once we get approval, I have a couple stylists that I work with who will get props. I'll sometimes do the propping myself if it's not too involved or if it's a super tight deadline.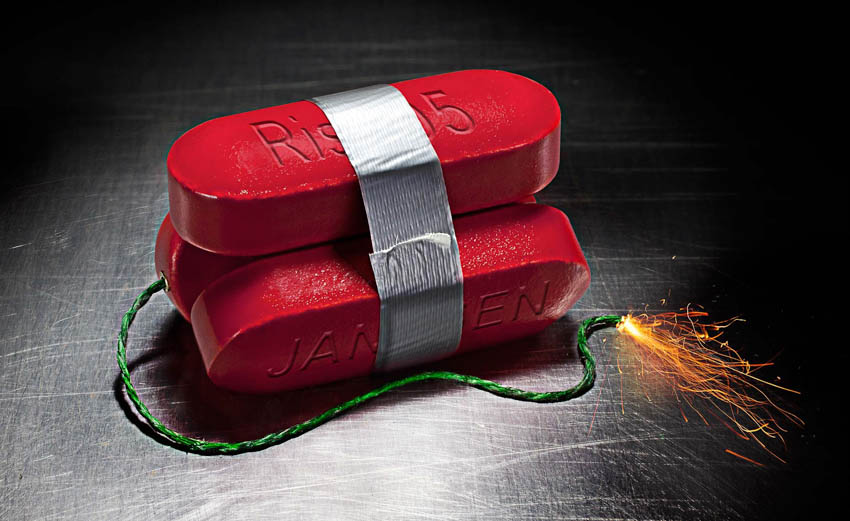 Do you shoot with a traditional 35mm camera or other type of camera, why do you shoot with this type of camera?

I shoot with a Canon 5D. When I started out, I shot mostly 4×5 film. As I got into photo illustration, this gave me good images to scan. As the 35mm digital cameras came out with good quality sensors, it became obvious that this was the way to go for my work. Since I like to shoot all the parts of my illustrations, I could instantly put those pieces together to see if they worked.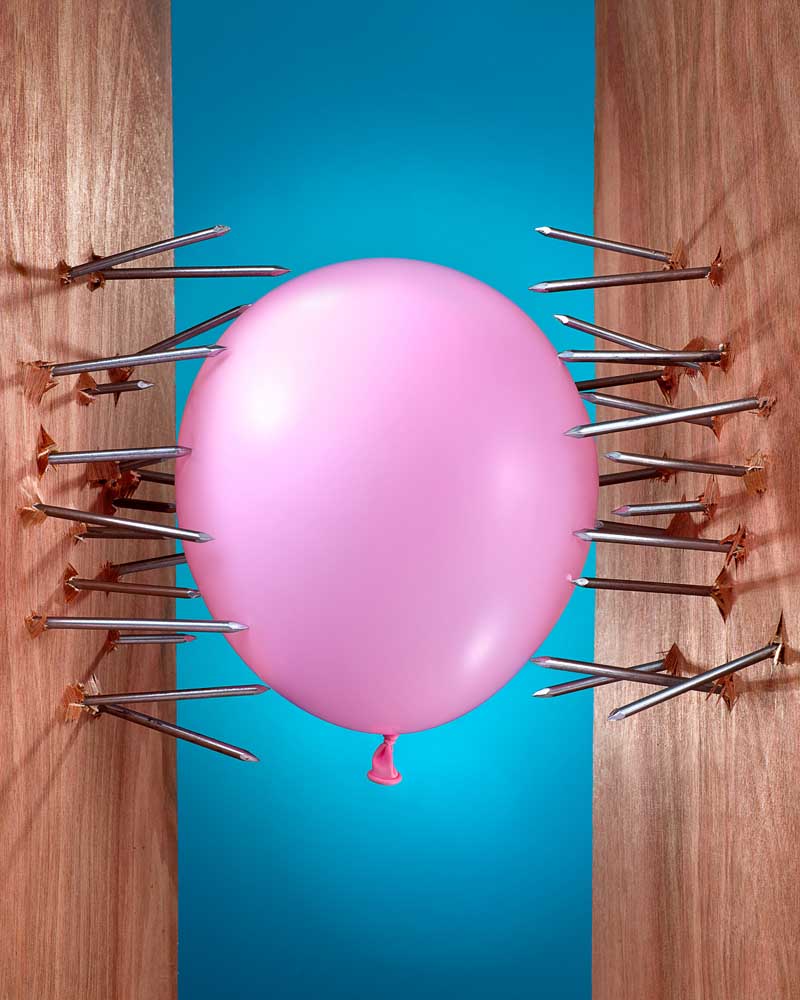 Photigy.com is a resource not only professional photographers, but beginners as well. What advice as it regards to photography, would you give a beginner starting off in product photography?

To a beginner, I would say- "Keep it simple." Master lighting that will show off the product's shape,color and features clearly. Once you have that down, you can move onto doing those things in a more dramatic way with varied lighting and backgrounds.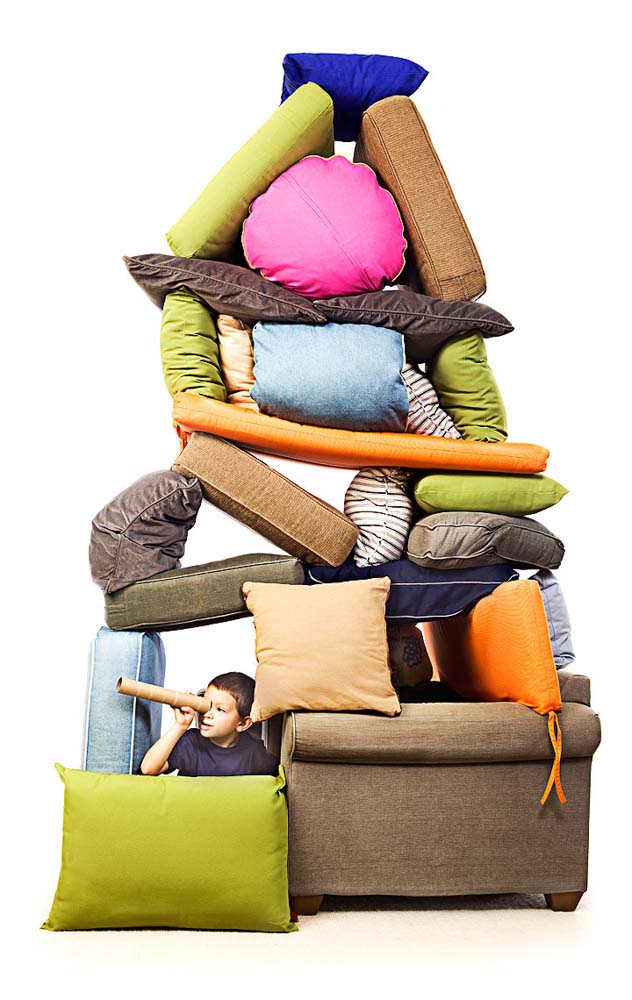 If you were limited to only working with a single camera body and a single lens, what equipment would you choose?

From what I own, my most used gear is the Canon 5D MK II with a 50mm macro lens.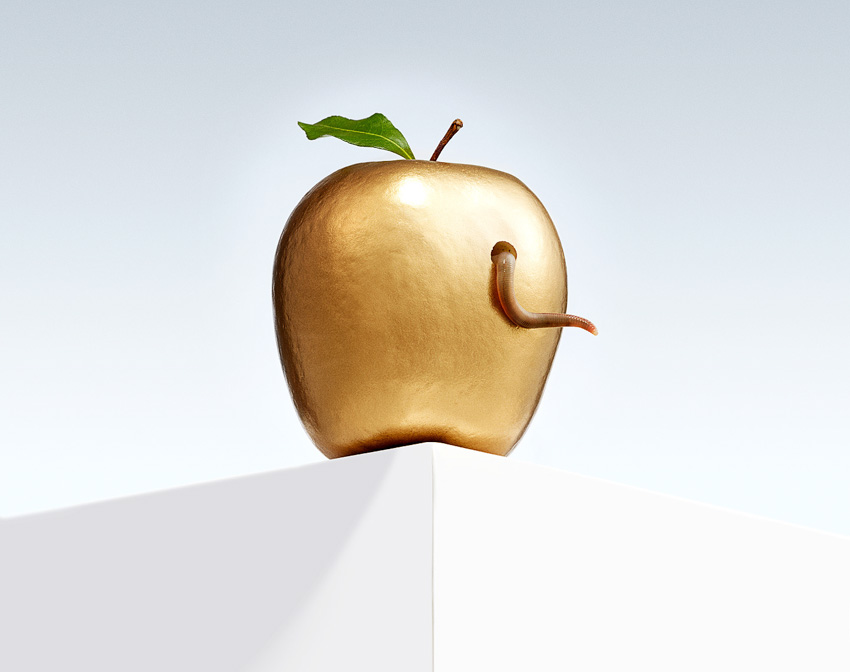 What is your favorite light modifier, or a light modifier that you use the most? Why is this your favorite modifier?

In the studio, my favorite light modifier is a roll of 48" roll of diffusion material. On the head is a 12" reflector. This set-up works best with a grid spot or two.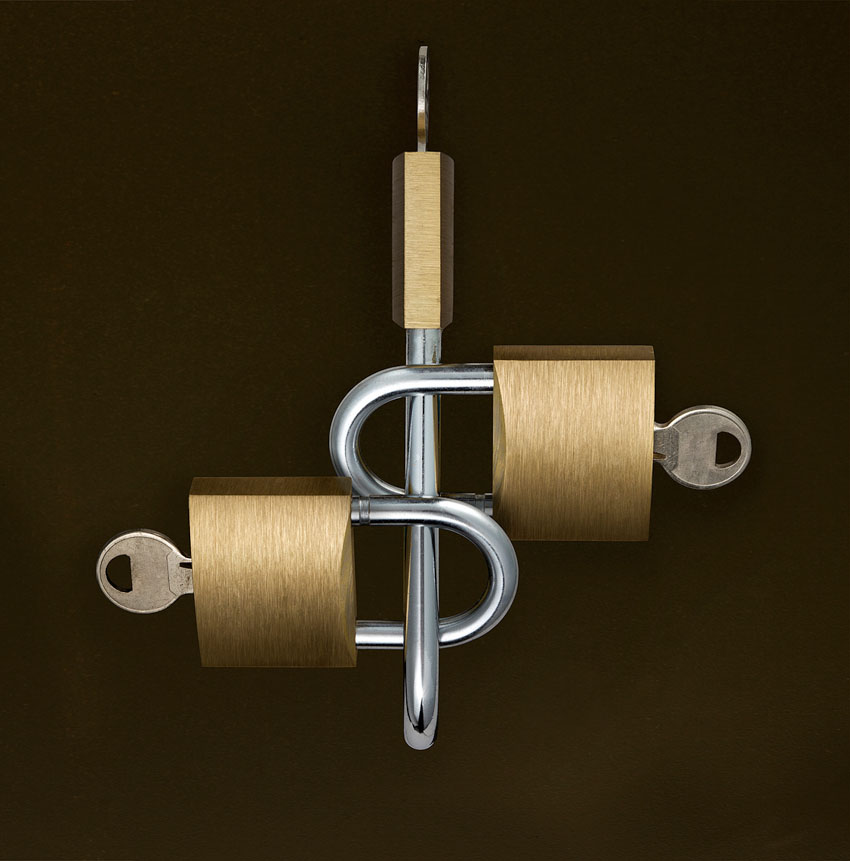 How important is post production in your workflow? Do you do all of your own post production or do you have a retoucher that helps you with that part of the photography process?

Post production is very important to my work and I do it all myself.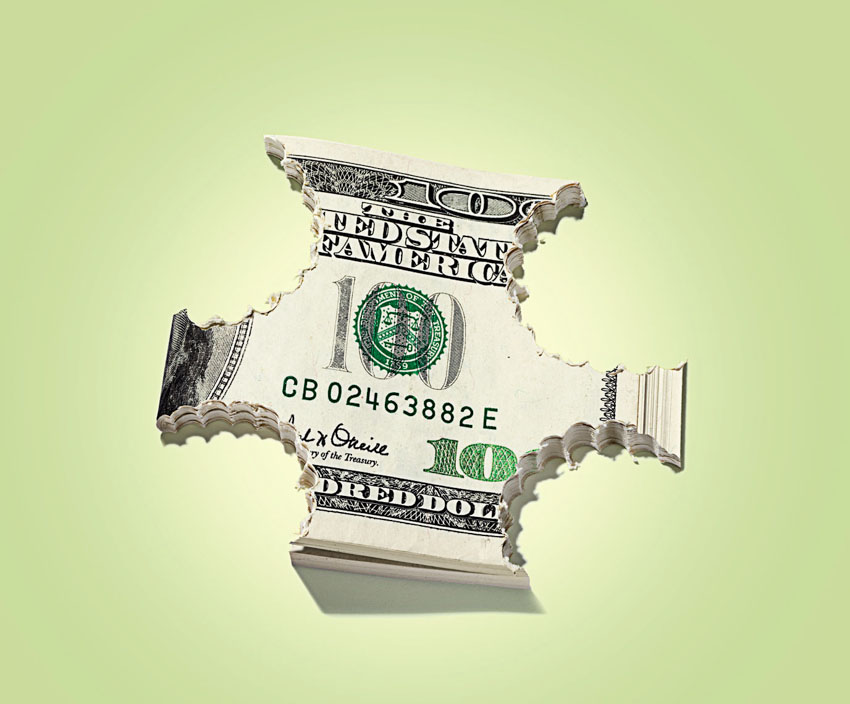 In regards to photography or personal projects what do you hope to accomplish in 2013? Are there any major projects on the horizon?

I'd like to complete a couple personal series similar to Totem or Get a Grip, but I'm still waiting on the inspiration for what exactly it will be. I've tried a couple things that weren't working out as planned, but maybe if I revisit them later, from another perspective, I will be happier with the results. I am working on shots of some rotting peaches in a store container. I hope to finish that soon because it's getting a little stinky and buggy. The colors in the beginning were pretty cool, though its mostly brown and green now.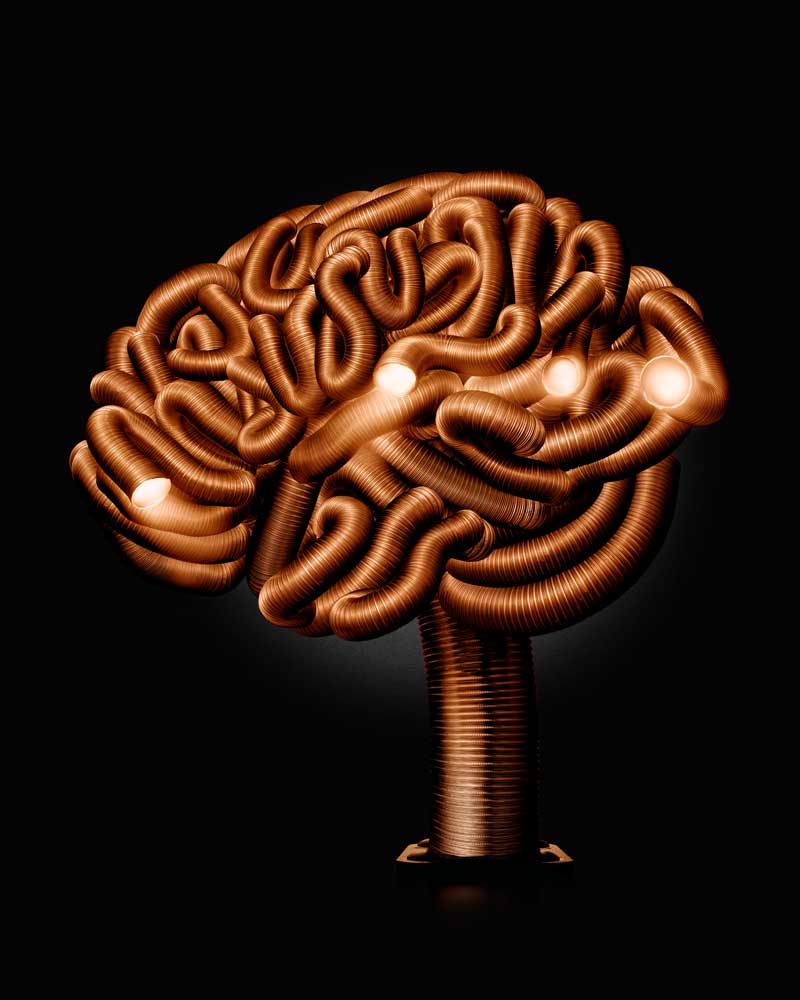 We ask all of our photographers and artists these final questions. What would be your words of inspiration and wisdom for those who are just starting, those that are finding their passion, and those seeking their style? What is the most important thing you have learned that you want to share with the world?

Shoot, shoot and shoot. Even pictures with your phone can help you remember ideas for later. Along those lines, a notebook is great for recording ideas that you can come back to later. I've had some free time lately and have been going back through sketches that I sent to people which I liked but didn't make the final cut to production and publication. Don't be afraid to stop working on a personal project if it's not going right. Not every idea is going to be a winner, but you can also come back to it later. Don't beat yourself up or get frustrated. This is not procrastination, but you can look at it as a trial run. Pick up on something else.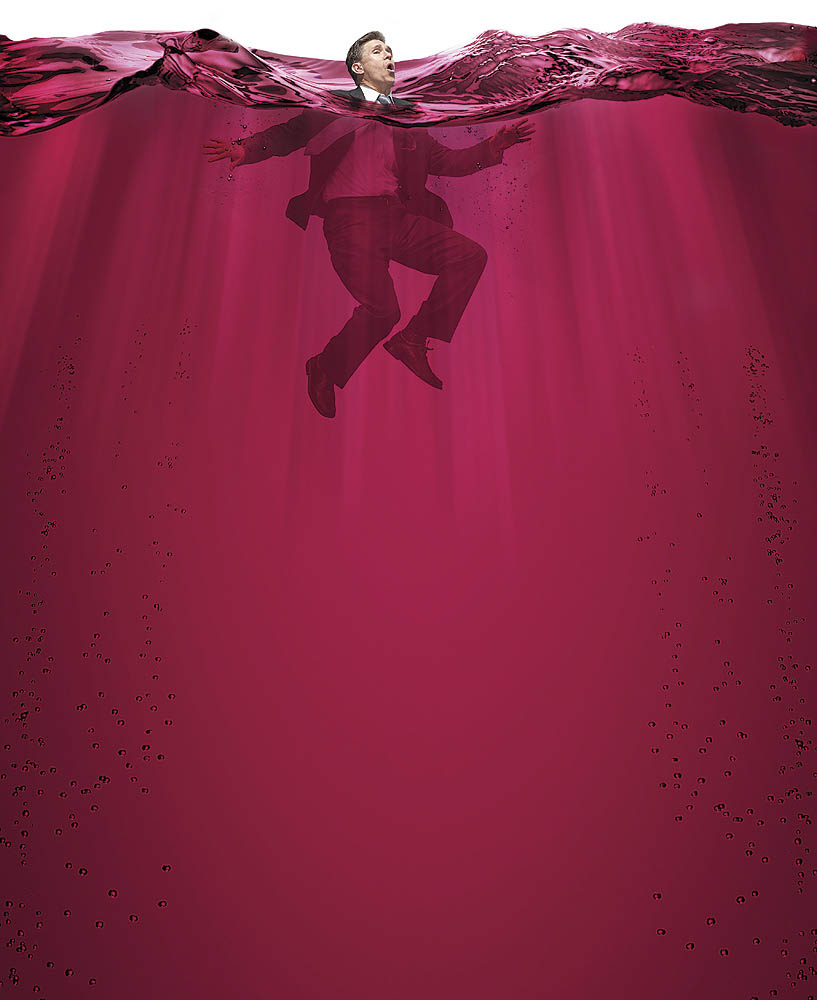 The most important thing I've learned is to not procrastinate. I still do of course, but my best days are when tackle each project head on without hesitation.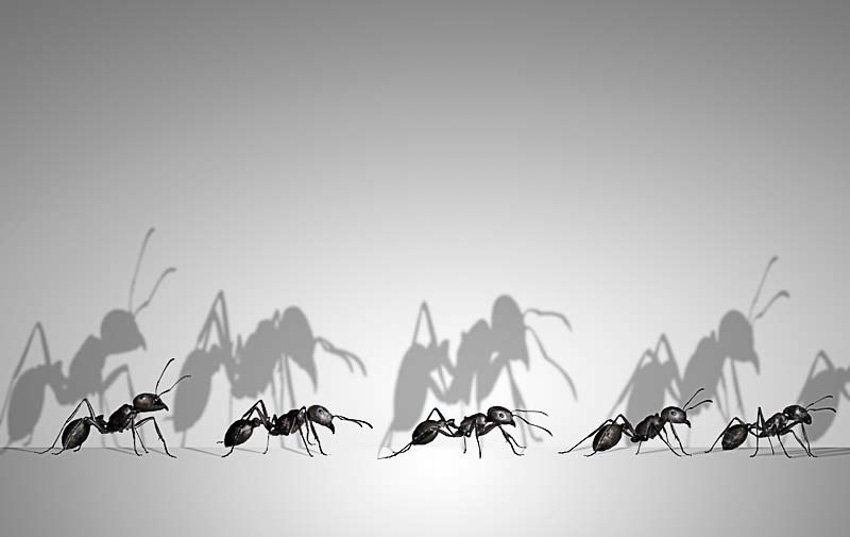 The Photigy Team would like to thank John Kuczala for his time and his great insights! We look forward to more of his awesome works. Connect and find more of John's works here:
Where to find John Kuczala: 
http://altpick.com/johnkuczala
http://www.linkedin.com/in/johnkuczala

Photographers also take these courses