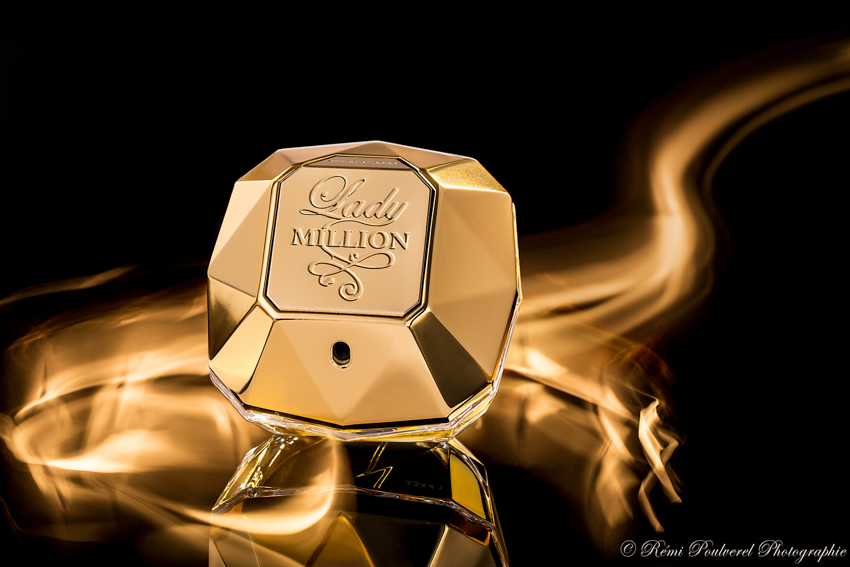 Light Painting in Product Photography: Gold Perfume Bottle Shot by Remi Poulverel
Light Painting in Product Photography: Behind the Scenes of a Gold Perfume Bottle Shot with Light-Painted Background
By Remi Poulverel
First of all, for this shot I was very inspired by Atton Conrad (http://attonconrad.com/), a specialist of light painting.
The Bottle
I choose this bottle cause it's very beautiful, and a big challenge to light because of the multiple faces.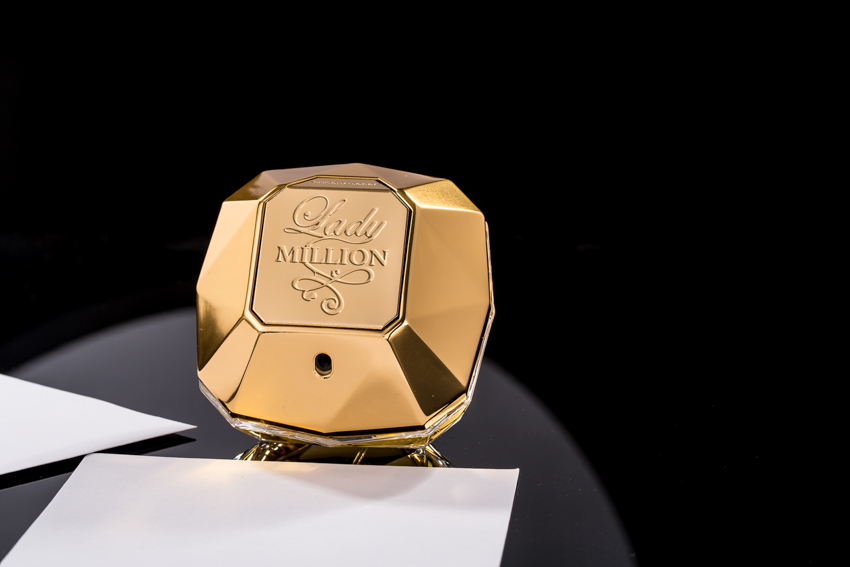 It was a glossy subject, So I had to use a lot of white diffuser and reflector; Of course, no direct light on the subject.
I use smart shooter to see what happened on my subject in live view, it's really a must have to make this kind of shoot, cause every time you move a reflector just a little, it changes all the light on the subject.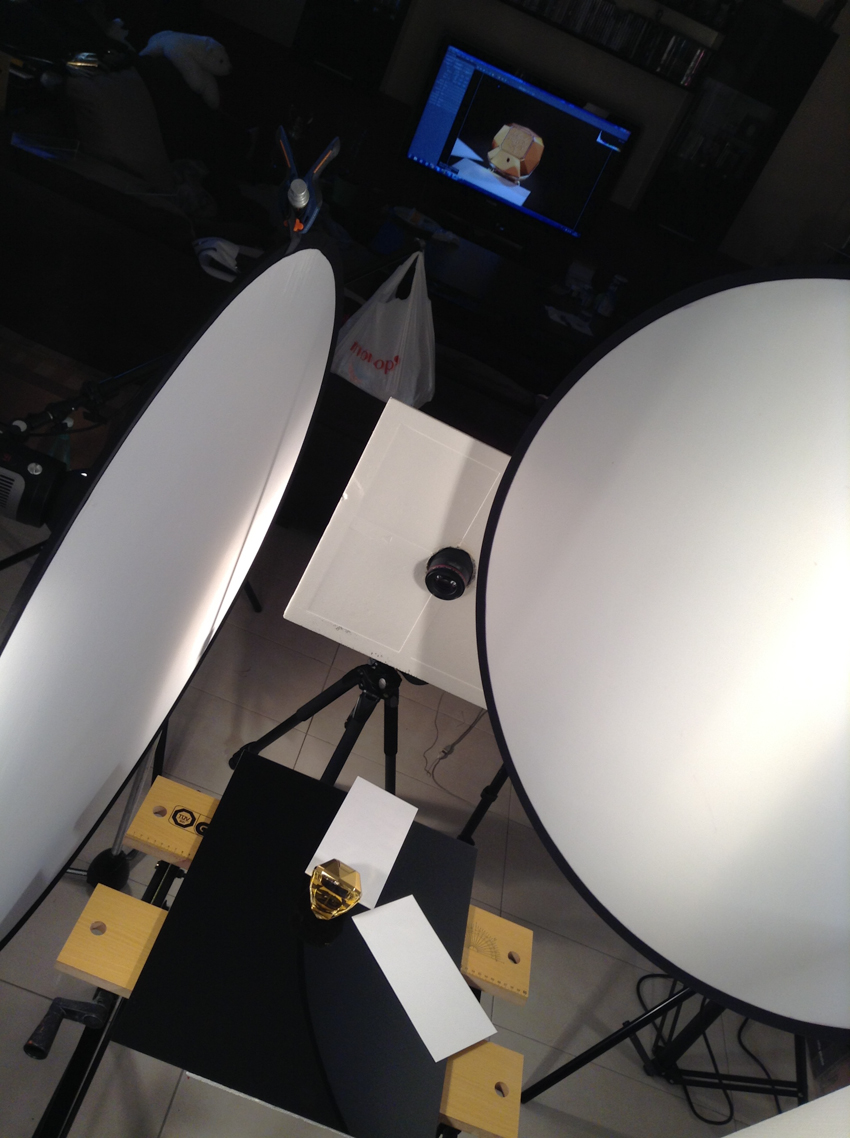 So I put the light one by one, and I checked every time how it goes on the subject. I use 4 stobres, 3 diffusors, and 2 reflector, as you can see on the pictures and in the video.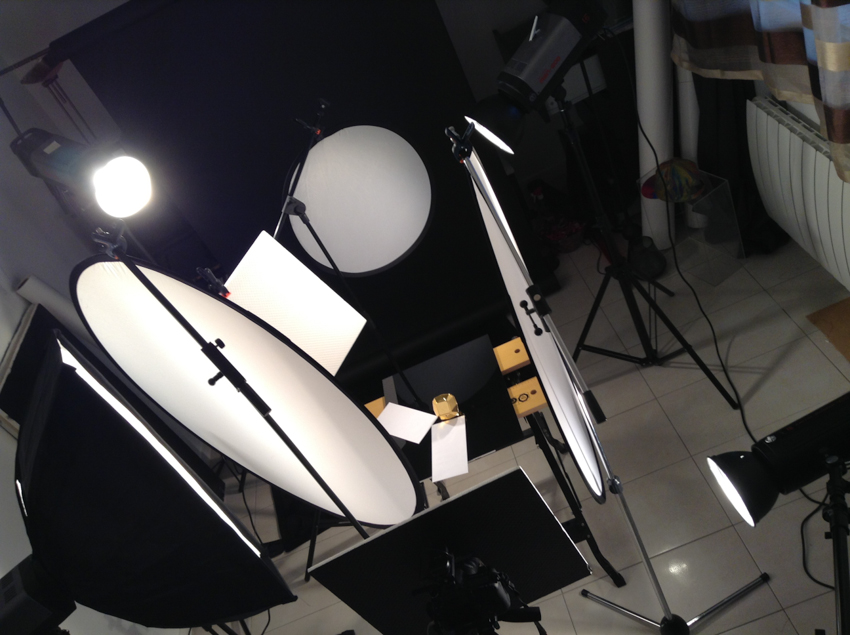 But to light the faces on the bottom of the bottle, I had to add 2 more reflector (white card) just for this faces, and then I mix all together in Photoshop.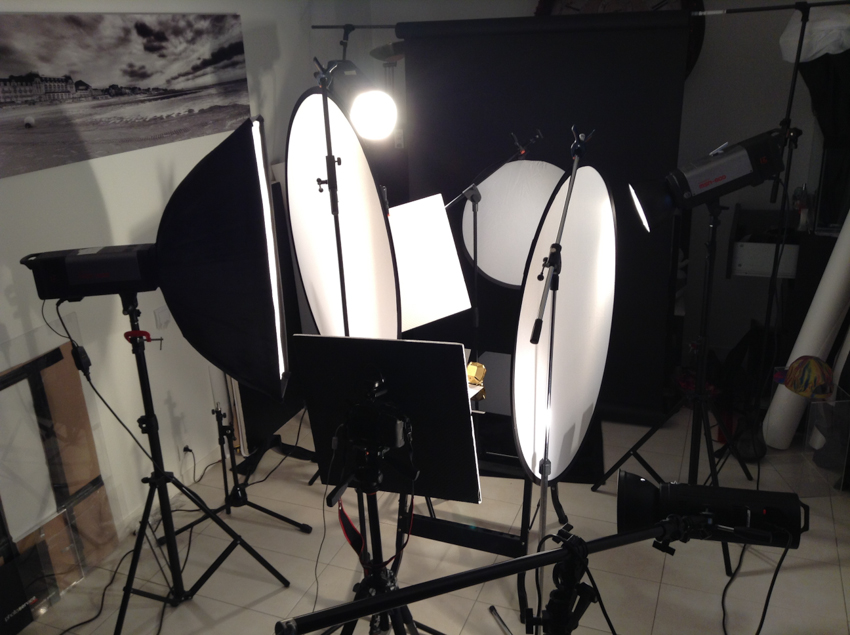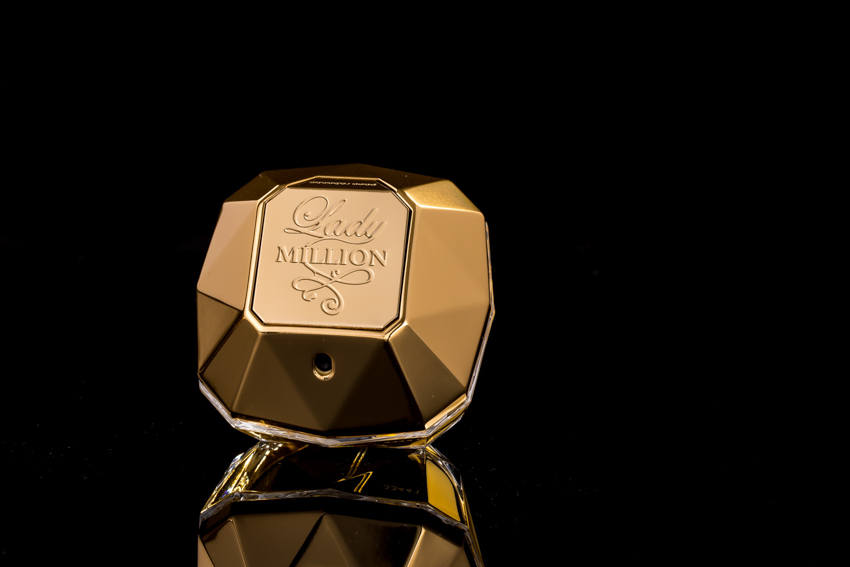 The Background:
It's really easy, it's light painting. I let my camera on my tripod, at the same position that for the product shot. I turn off all my strobes. And make a light source with a simple torch.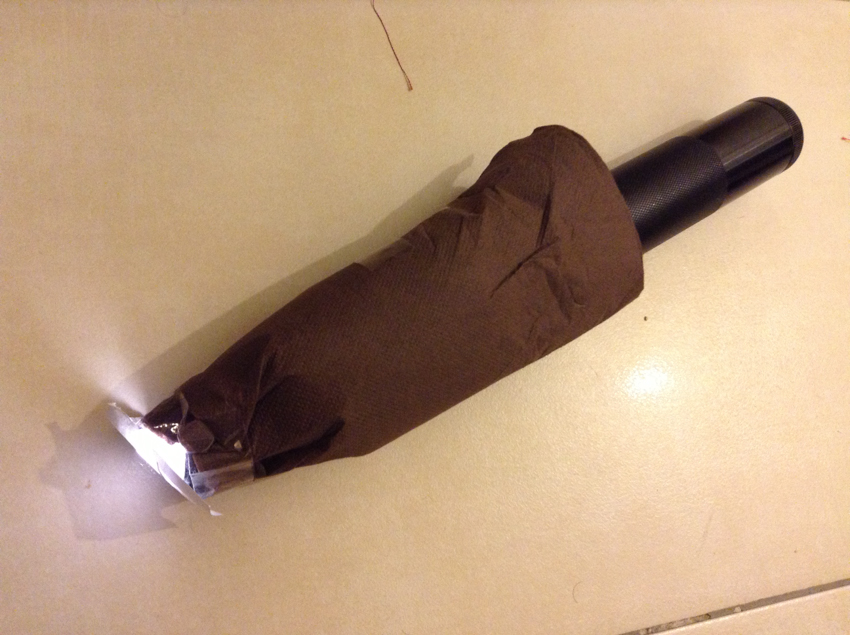 And I just draw around the bottle. I made a lot and lot of try before getting the good one ?. What is very nice about this technique, is that every photo is different, so everyone that use this will make a different shot, it's impossible to copy the exact same thing, it's the same in liquid photography ;)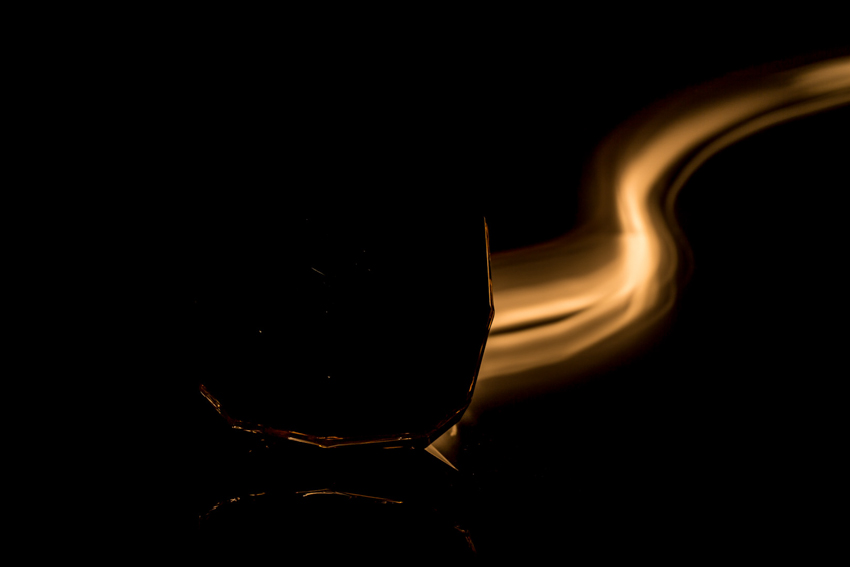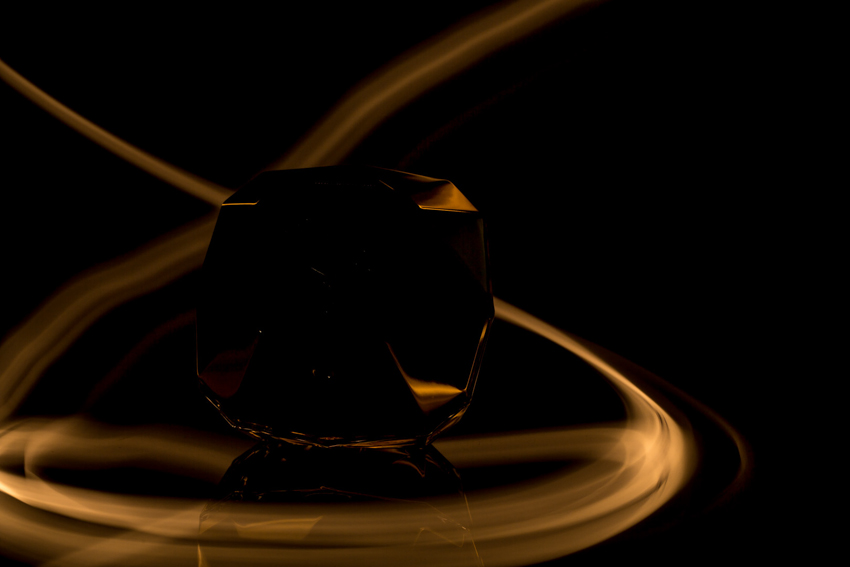 And the post production, I joined the different shots of the bottle together, and made a lot of try with my different background. You have to make the background shots in "screen" mode, to they mix perfectly cause the back is black.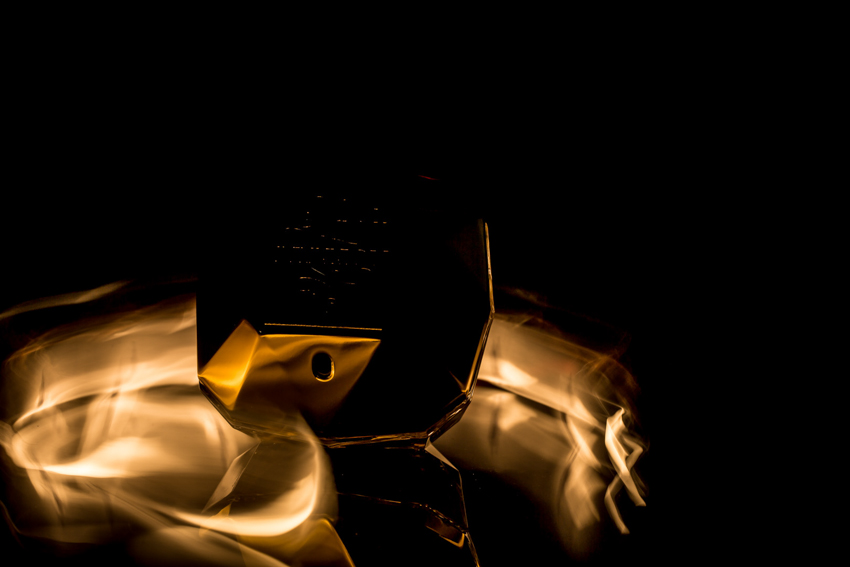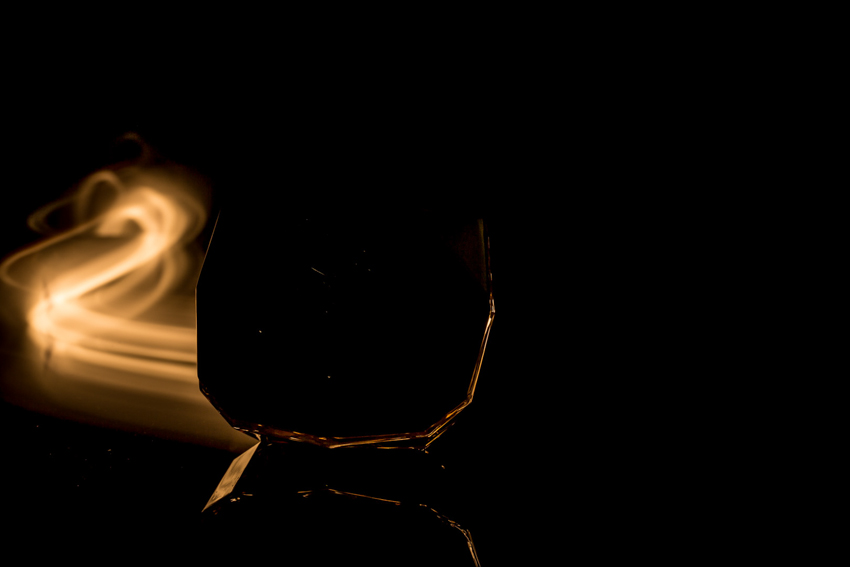 The Final Result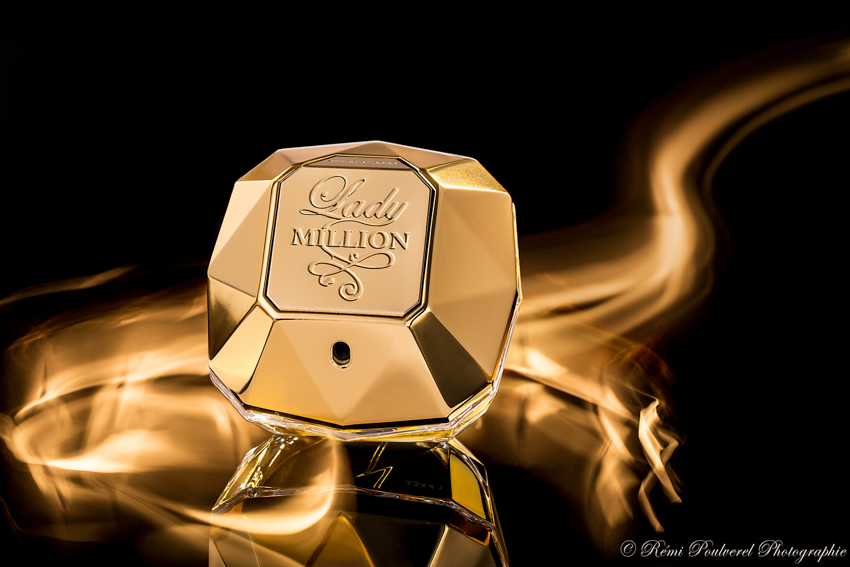 If you have any questions, please don't hesitate to ask!
How to contact Rémi Poulverel
---