Magic of Makeup and Photography Lighting: Before and After from Vadim Andreev
What is more important: Photography Lighting or Makeup?
I've stumbled into portfolio of an amazing Russian makeup artist, Vadim Andreev, and want to share his work with Photigy  readers. Below are the "before and after images of beautiful girls, where the before is "as-is" (no makeup + smartphone photography) and after is when the makeup was applied and a good photographer was hired.
I am not sure how much Photoshop was used on the "after" images, Vadim does not tell us what is Photoshopped or not. From what I see, these "after" images do not have too much post-production on them, so I'd call them  "real".
What I mean by REAL is that this is how a good portrait of a woman would be done: Great makeup, good photography and a little of post-production to enhance the photo.
Looks pretty impressive to me. What do you think?
 Here are my thoughts:
If you are a fashion/beauty/wedding photographer, hire a good stylist: your clients would be much more pleased with their portraits. Most likely they will be willing to hire you again and again even if your pricing will be higher than competitor's.
If you are a makeup artist, get together with a good photographer who will know how to make your makeup look even better, enhancing it with a good lighting.
If you are a woman, never go out without good makeup (kidding:-)
Magic of Makeup and Photography Lighting from Vadim Andreev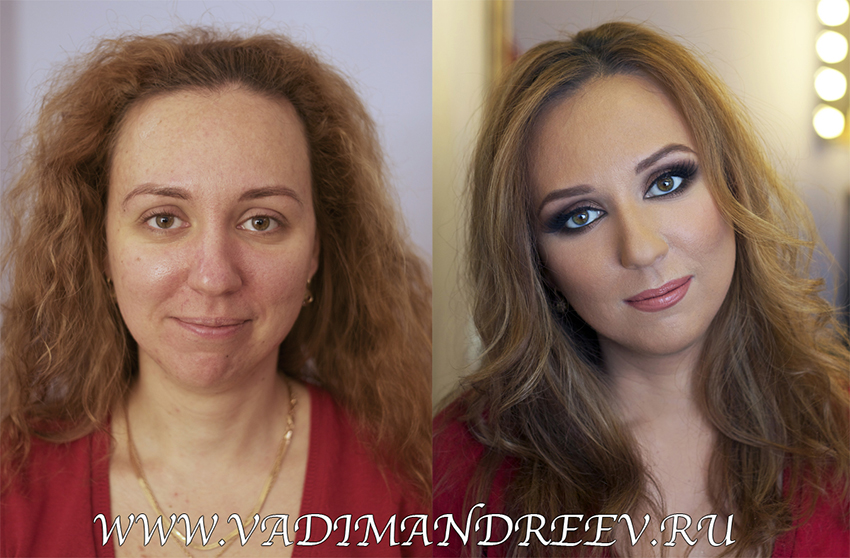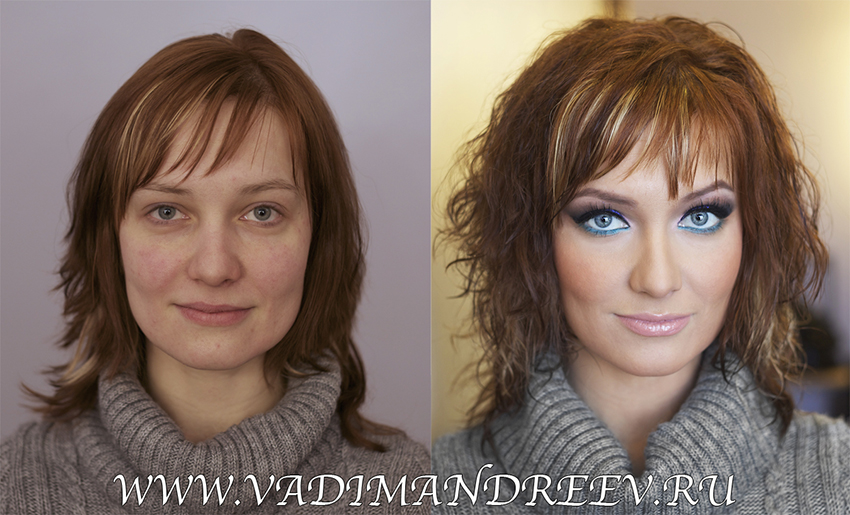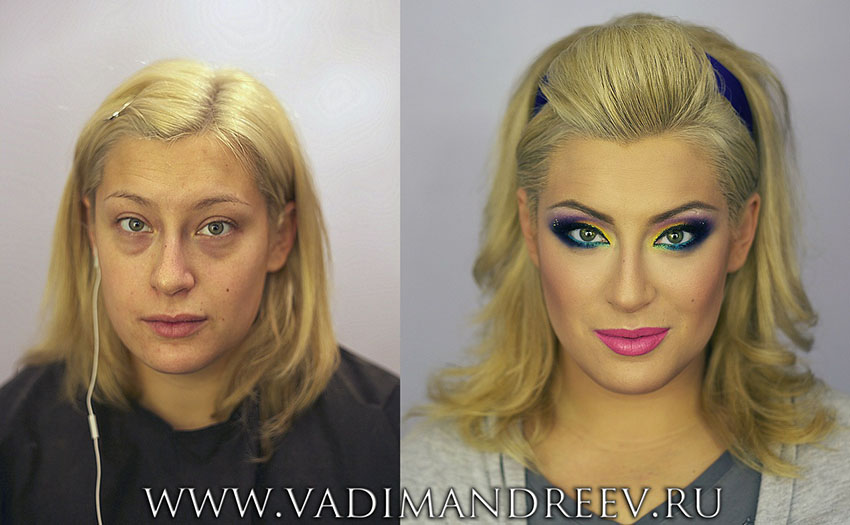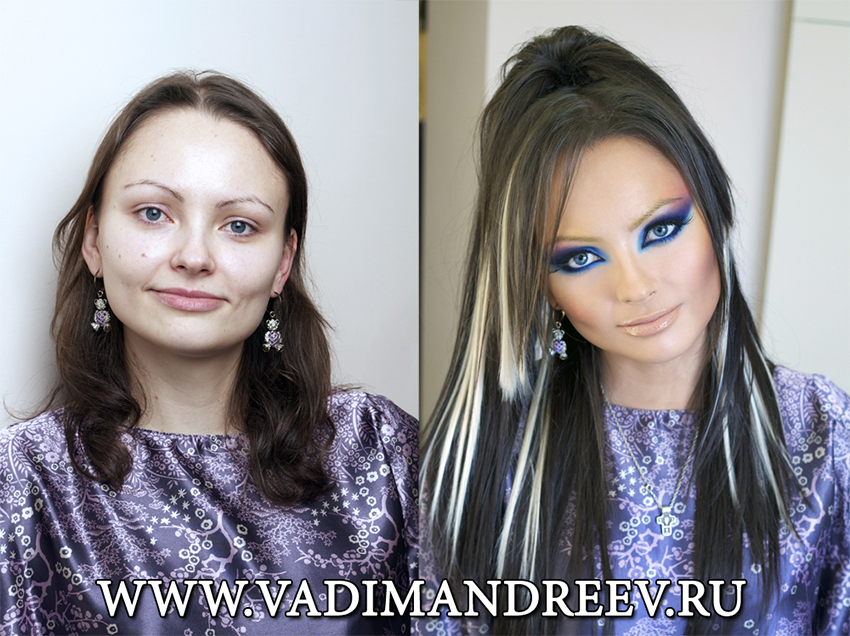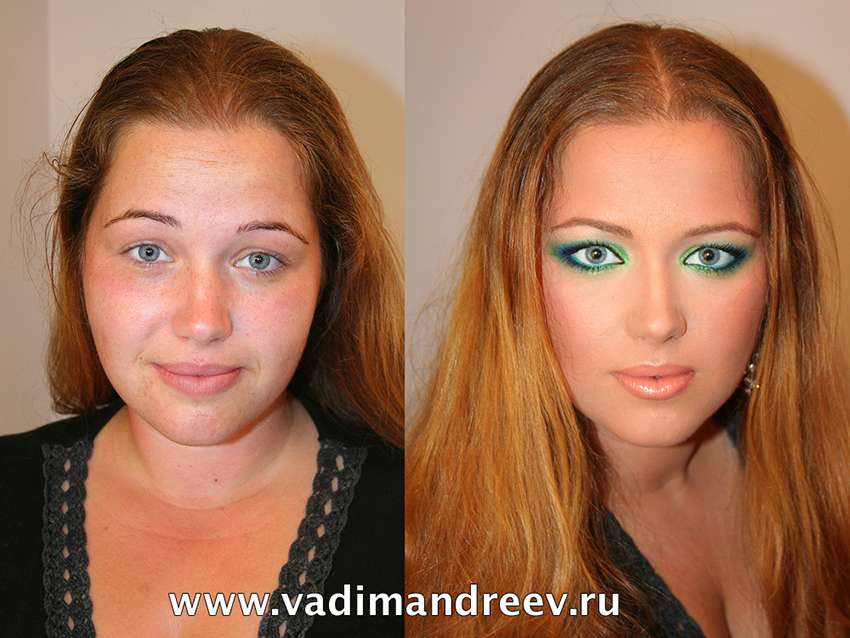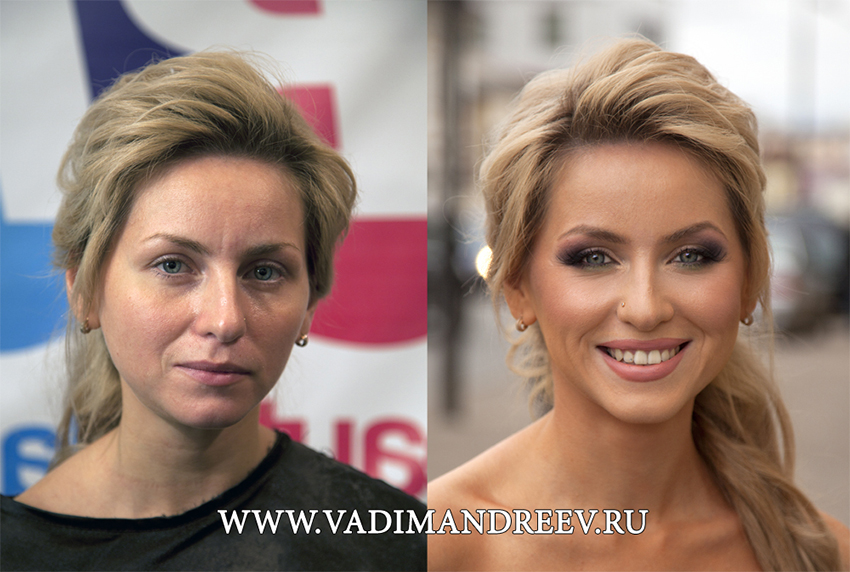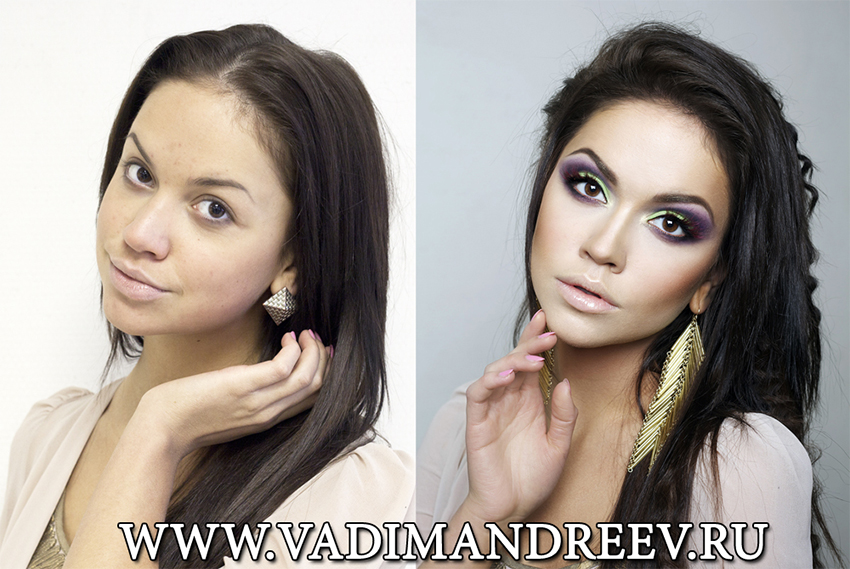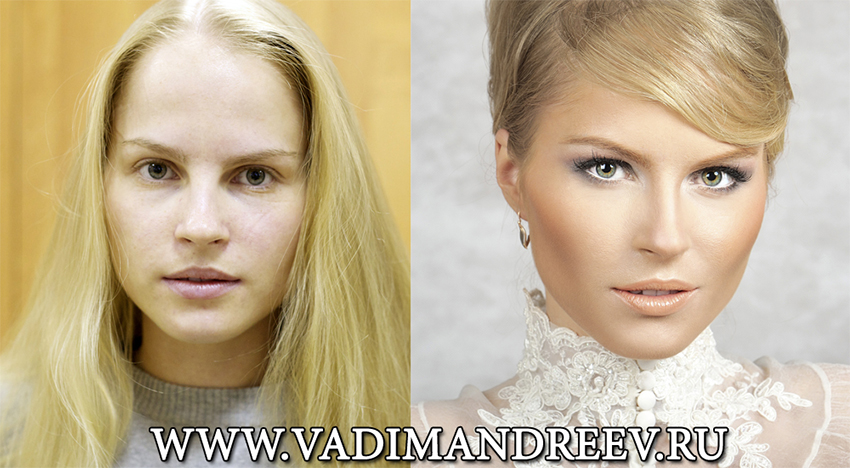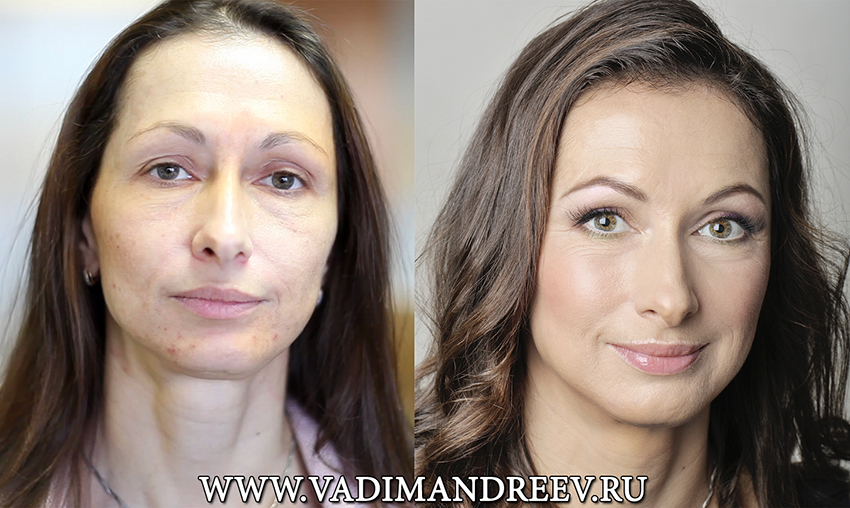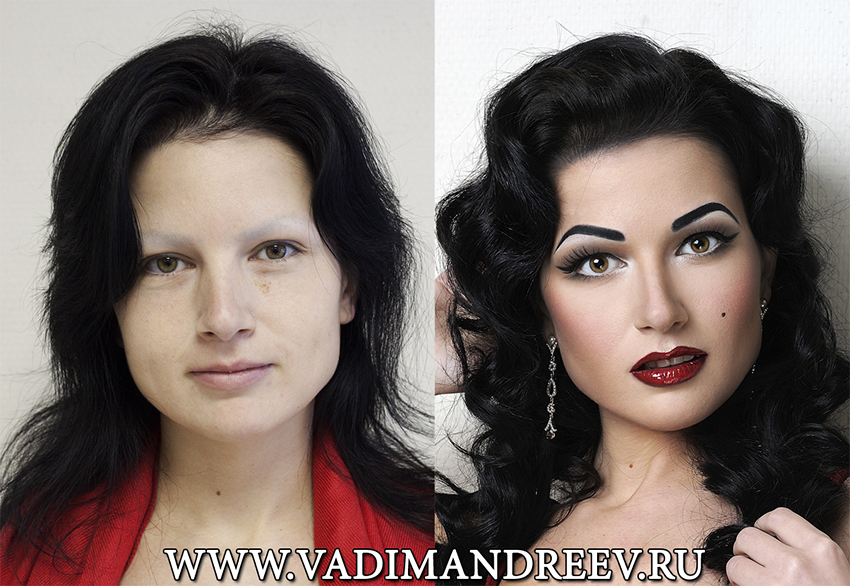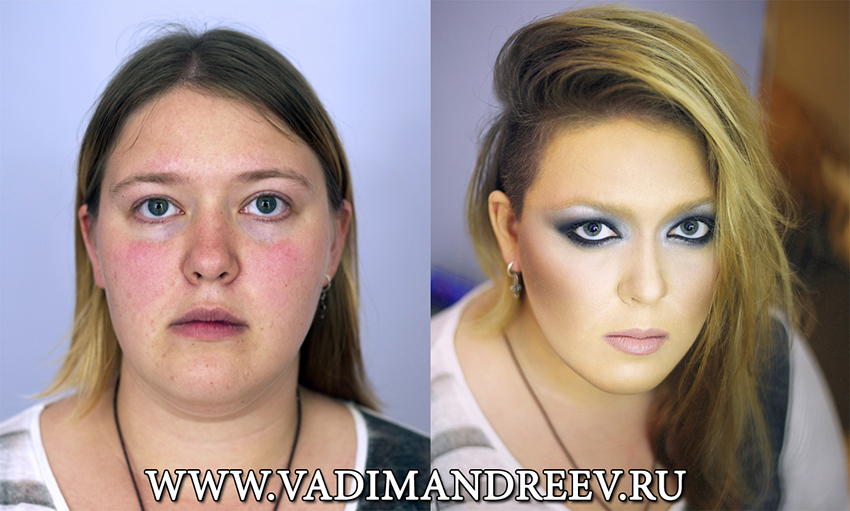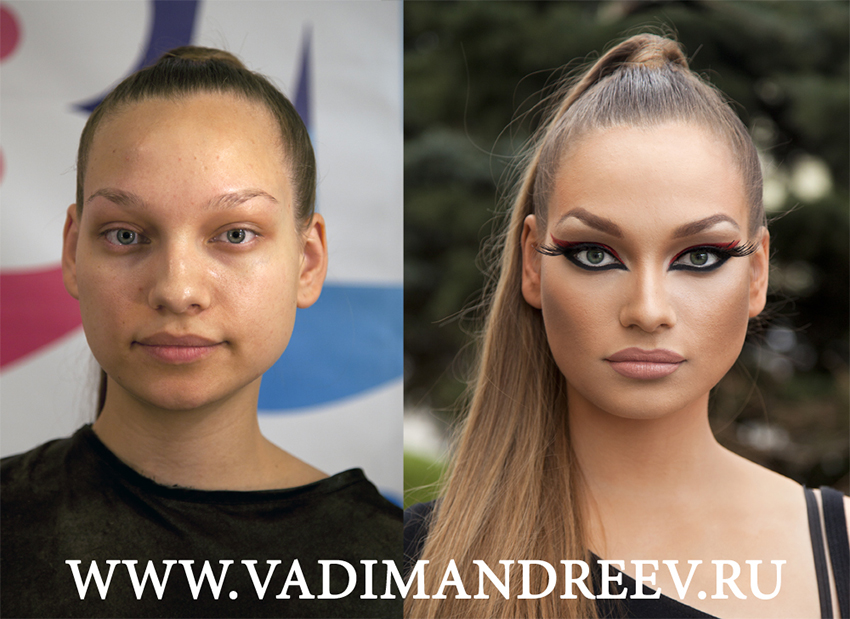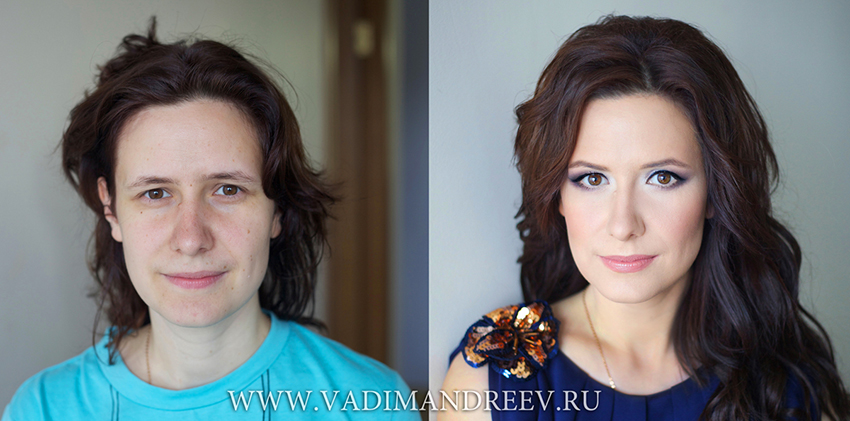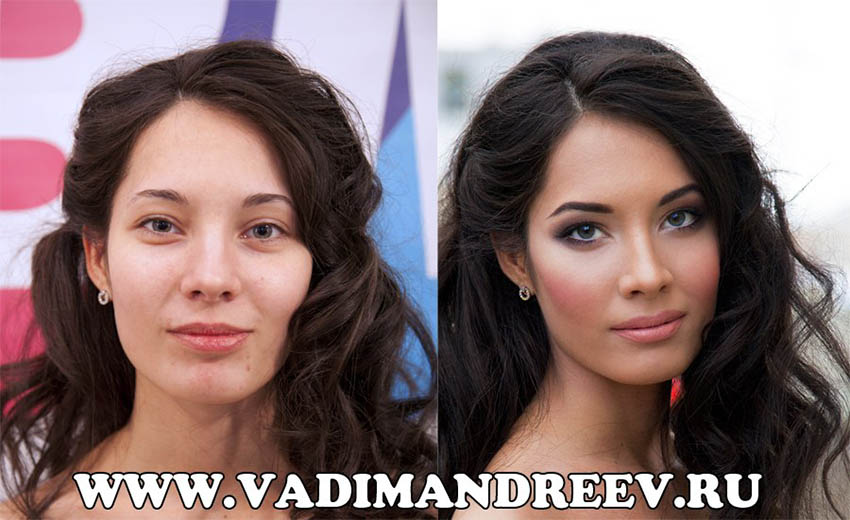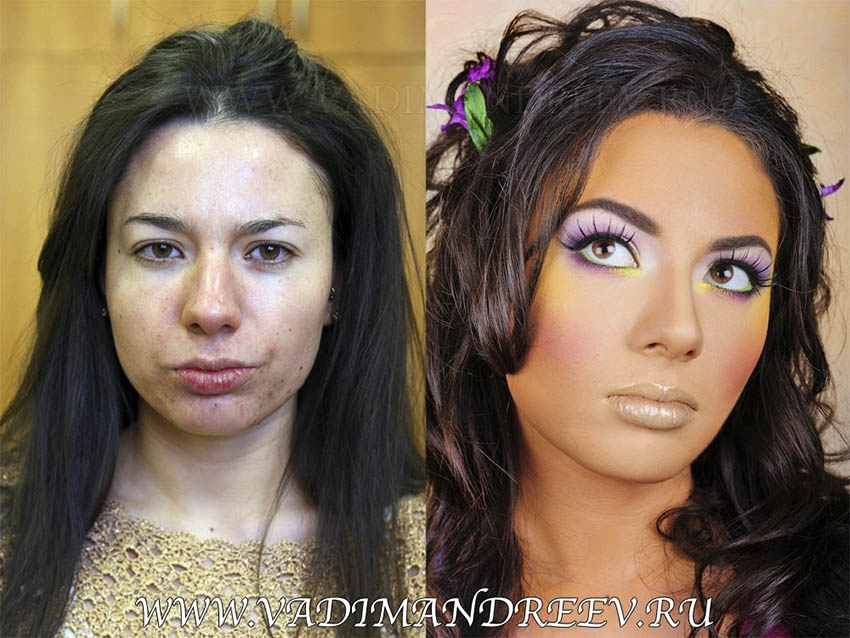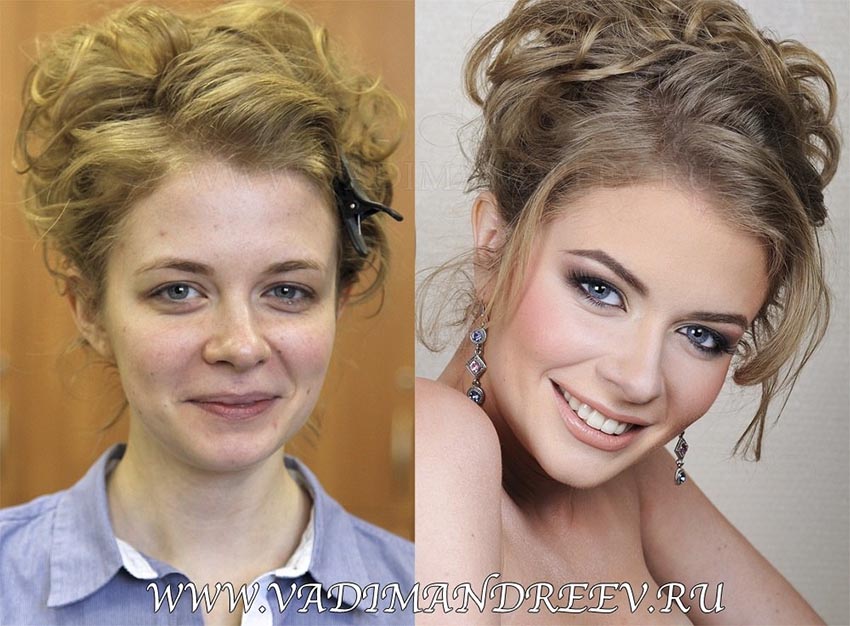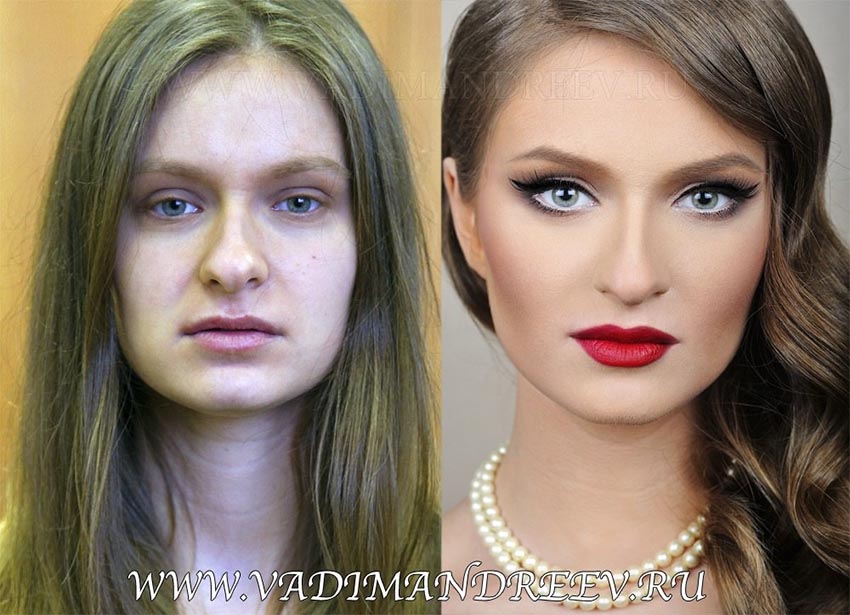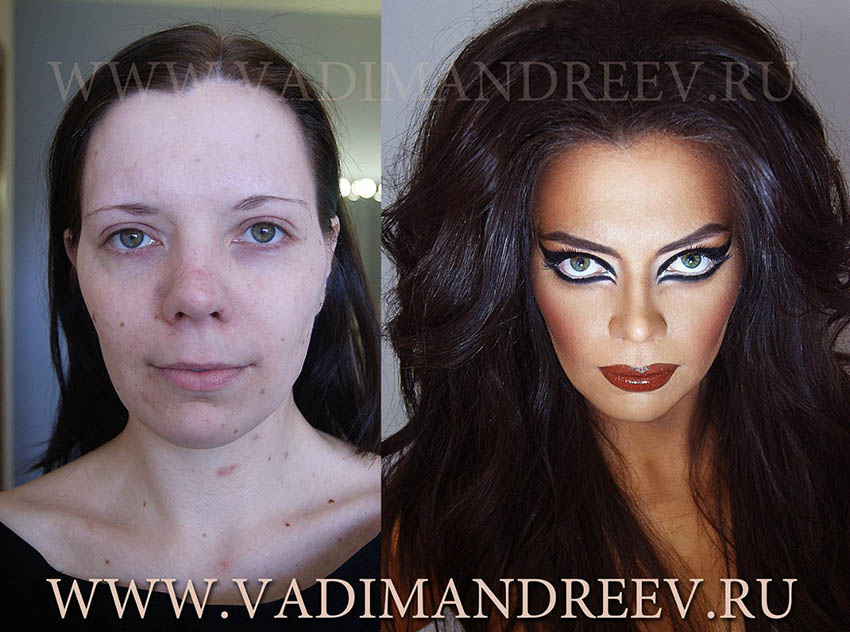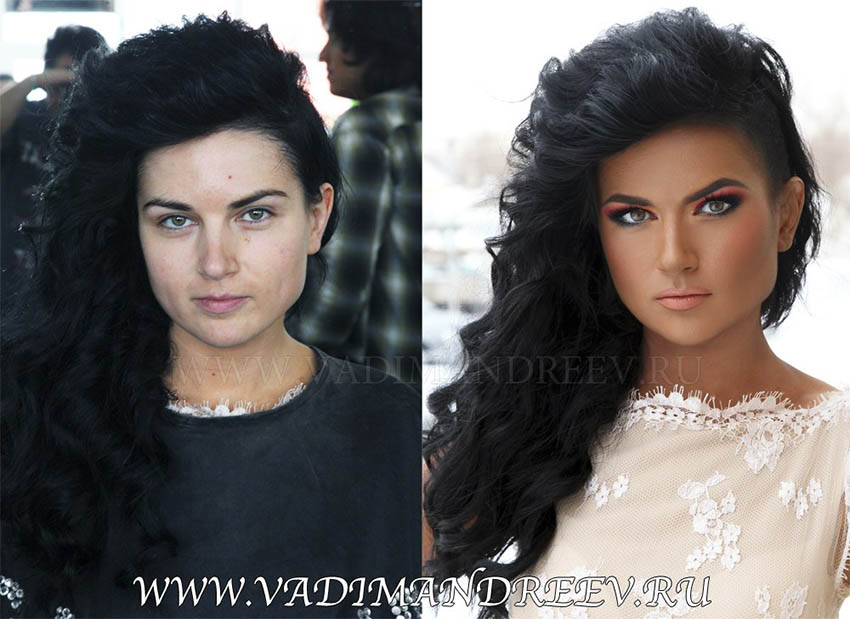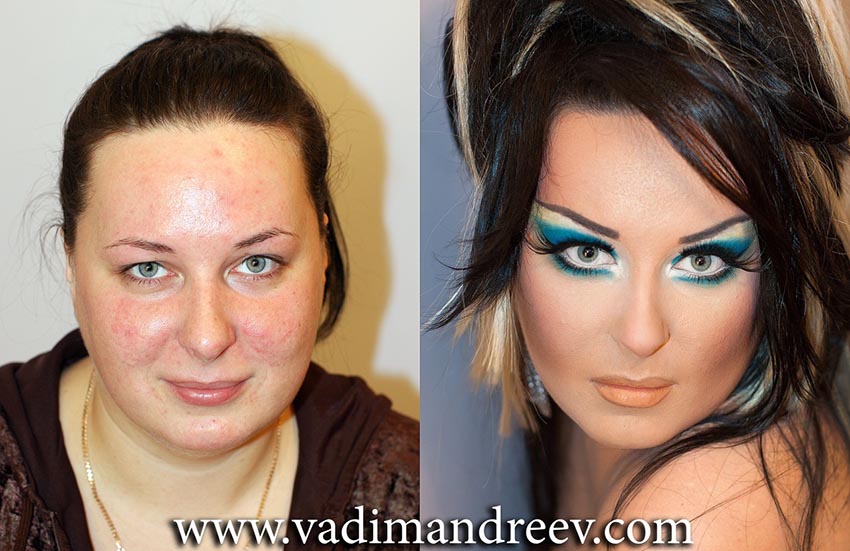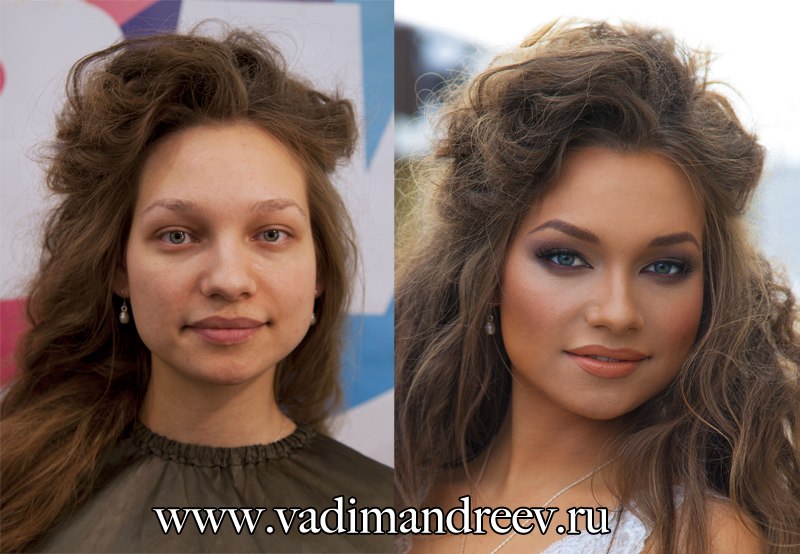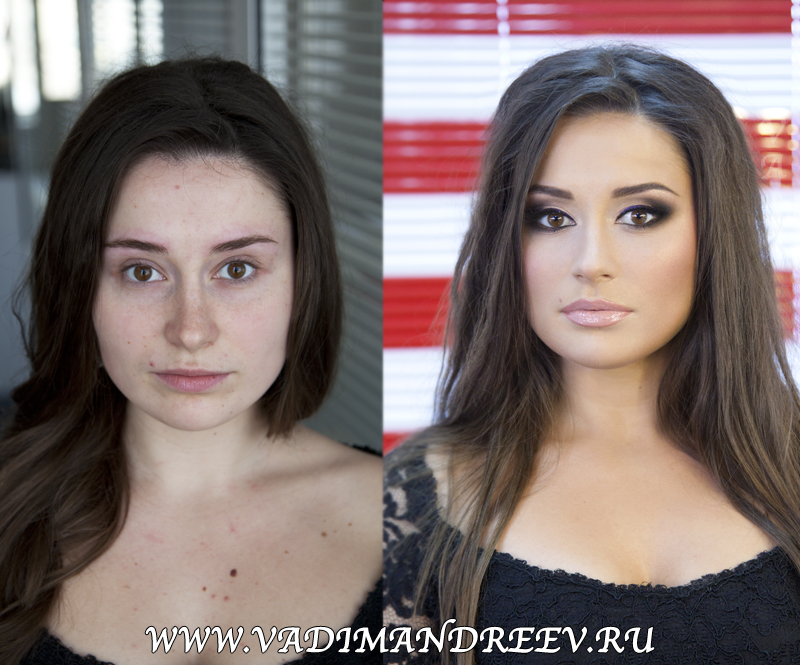 About Vadim Andreev:
Vadim Andreev started his career as a make-up artist when he was a teenager. He created looks for his models while taking part in amateur photo shoots.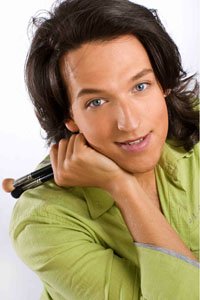 2001 – Vadim Andreev graduates from the Lenfilm Film Studio's School for Stylists and receives a basic medical education diploma in cosmetology.
2005-2007 – Vadim Andreev is the chief make-up artist for Rasputin House, a de luxe beauty salon.
2005-2007 – Vadim Andreev is a make-up teacher for Rasputin House, a hairdressing art school.
2007-2008 – Vadim Andreev is employed as the leading make-up artist with L'Oreal Paris Make-Up Studio.
2008 – Vadim Andreev works as a make-up artist for the TKT TV station.
Vadim Andreev took part in shooting commercials for such brands as Megafon, Converse, «Russian Precious Stones», «Juvelirtorg», Coffeeshop Company,  Mehovoy Ray, EDMIand InTrans as a make-up artist. He cooperates with magazines Ya Pokupayu, Women Saint Petersburg, СТО, HAIR'S, InterBusiness, and Daily Mail as well as model agencies Lukovsky Model Agency, Status and Noah Models. Vadim Andreev takes part in the Nevskie Berega Beauty Expo and NICE Ideal Beauty Exhibition. He also participated in an Italian fashion show in Moscow, KinoStar City Theater opening ceremony and GlobalGathering Music Festival.
Today Vadim Andreev cooperates with leading Russian and Ukrainian photographers, model agencies, magazines and TV projects.
Vadim Andreev conducts make-up workshops and master classes in Russia and Ukraine. The subjects of his seminars include wedding, casual and party make-up, Smoky Eyes make-up technique, make-up for adults, Modern Women's Time Machine, secrets of Hollywood make-up, fashion make-up, Color in Make-up, Decorative Make-up Tools for Flawless Make-up: Features and How to Use It, and Casual (Natural-Looking) Make-up: Professional Techniques You Are Not Aware Of.
В настоящее время Вадим Андреев сотрудничает с ведущими фотографами, модельными агентствами, журналами, ТВ-проектами.
Find more of Vadim's work at his website: www.vadimandreev.com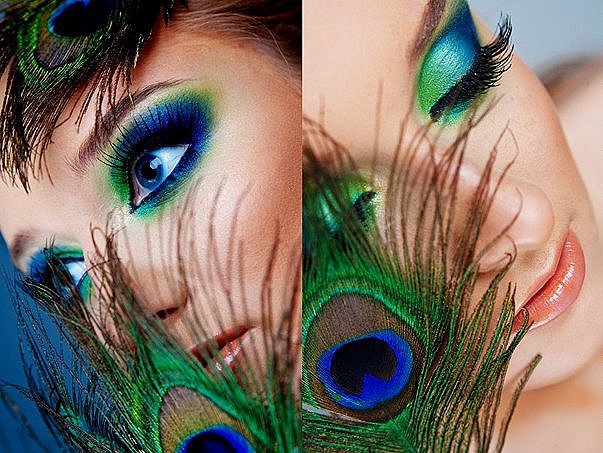 Like it? Do not forget to share:-)
[vc_row bg_type="bg_color" bg_override="3″ bg_color_value="#f7f8f9″][vc_column][vc_row_inner css=".vc_custom_1458771887597{margin-bottom: 0px !important;padding-top: 10px !important;padding-bottom: 10px !important;background-color: #f7f8f9 !important;}"][vc_column_inner width="1/6″][vc_icon icon_fontawesome="fa fa-graduation-cap" color="custom" background_style="rounded" background_color="custom" size="lg" align="center" custom_color="#27485c" custom_background_color="#ffffff"][/vc_column_inner][vc_column_inner width="5/6″][vc_column_text css=".vc_custom_1458772878382{border-top-width: 0px !important;border-right-width: 0px !important;border-bottom-width: 0px !important;border-left-width: 0px !important;padding-top: 10px !important;padding-right: 10px !important;padding-bottom: 10px !important;padding-left: 10px !important;}"]
Photographers also take these courses
[/vc_column_text][/vc_column_inner][/vc_row_inner][/vc_column][/vc_row][vc_row css=".vc_custom_1458771864918{padding-top: 0px !important;padding-bottom: 25px !important;}"][vc_column][vc_column_text css=".vc_custom_1458771875891{padding-top: 0px !important;padding-bottom: 15px !important;}"][related_courses cid="2564″ noc="3″ ][/vc_column_text][/vc_column][/vc_row]