In this tutorial I will show you how to use a shooting cone in jewelry photography. In general, the idea of this light modifier is very similar to a shooting box (lighting tent) but have few very major advantages, especially if used to shoot jewelry.  I personally do not like shooting tent (despite the fact I've used it recently) , but the cone I've made  worked very well for a few test shots I've made for this article:
Jewelry photography using a shooting cone: Example 1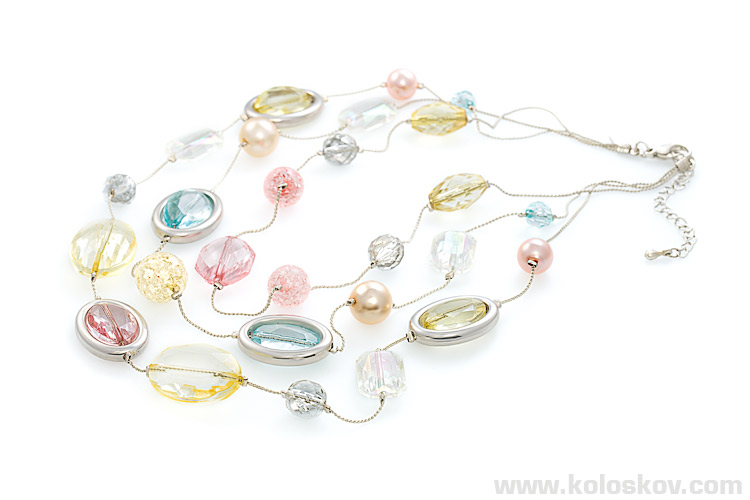 Jewelry photography using white cone: Example 2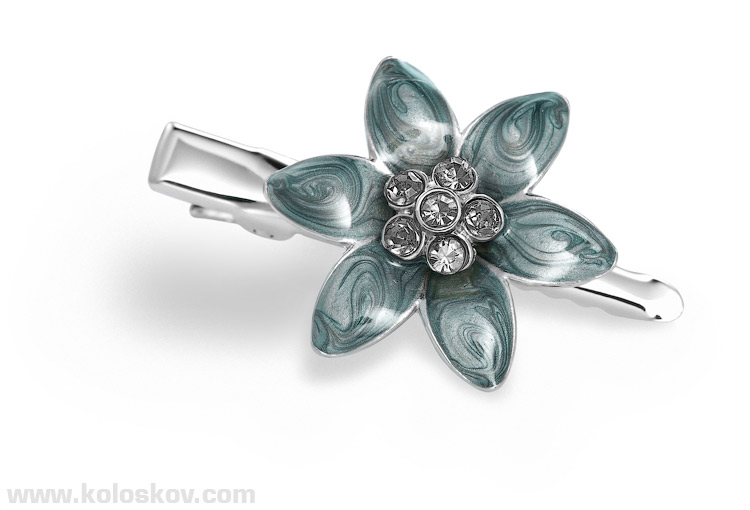 Note the highlights on a clip's surface: this is a beautiful work of the shooting cone.
The idea to have seamless reflector all around the subject, and use spot or narrow lights  to create  gradients. Something which  is not possible with a shooting tent: because it's a cube, the edges of it may interfere with a smooth glossy surface we would like to see on our jewelry. The key here is a smooth gradients all around.
Lets take a closer look to that  jewelry piece: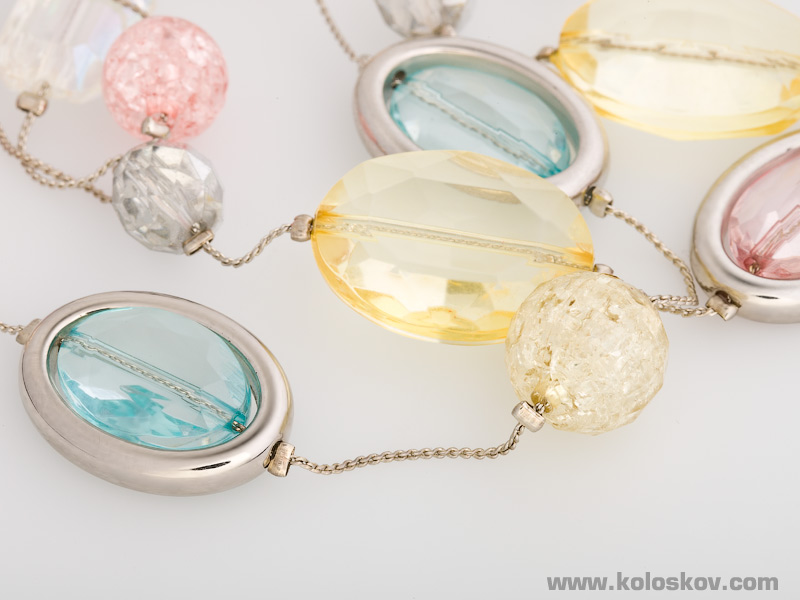 Cone is not the best for the gems (light is too soft), but it works great for solid and glossy rounded pieces, like the canvas around stone you see on the photo above. Bright areas falls off to a darker, creating volume of the "ring"  (unfortunately I did not have the thick ring for this shot). Note a black mark on the metal: this is reflection ftom a lens, and bright highlights around it is from a lens-mounted reflector (more details below).
Mouse over to see when I moved it to strike above the lens: This is as-is, unprocessed image from the camera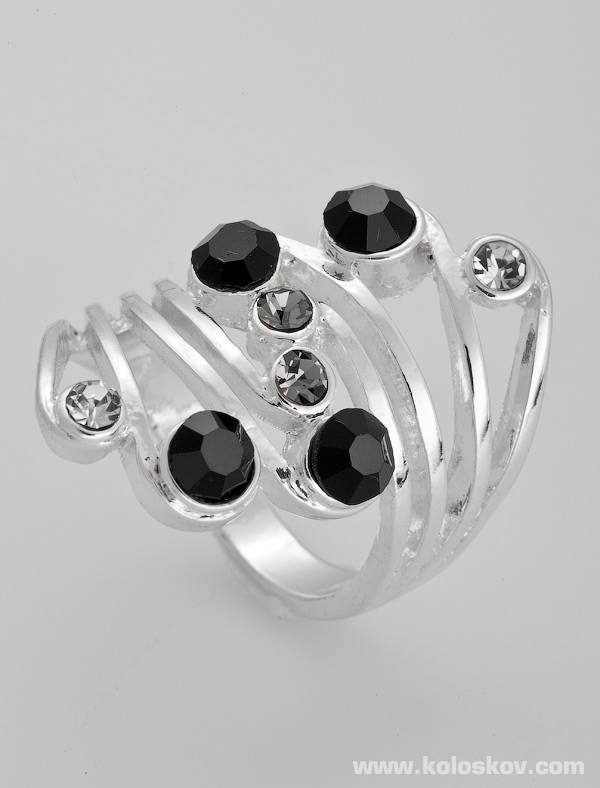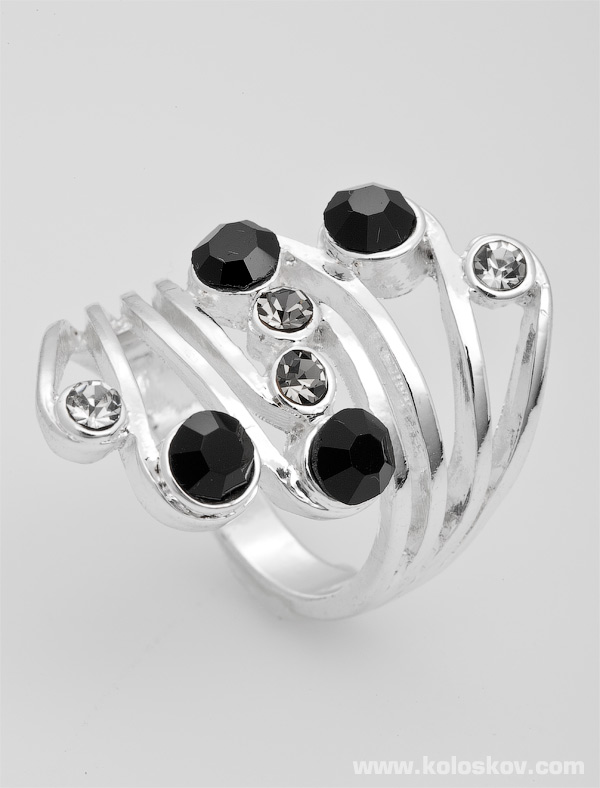 Using cone in jewelry photography highlights example such ring, positioned the way I have above, reflects everything in front of it. The shooting cone with camera mounted reflector did a great job here. It will work very well for any bare ring, especially for ones with spherical surface. Hope this was useful to you. Thank you!