Maestro Igor Sakharov: Renowned Commercial Photographer
Igor Sakharov is one of the best advertising photographers in Russia, winner of many international advertising photography competitions, a member of the Artists' Union, a member of the Guild of Advertising Photographers, the first and only Russian photographer who received the title of "Qualified European Photographer of advertising".
He studied and trained in Germany. Total experience in the advertising business – over 15 years. Known as a photographer, capable of completing a shot of any complexity.
To see more of Igor's great work please visit his website at igorsakharov.com and you can also follow him on his Facebook page.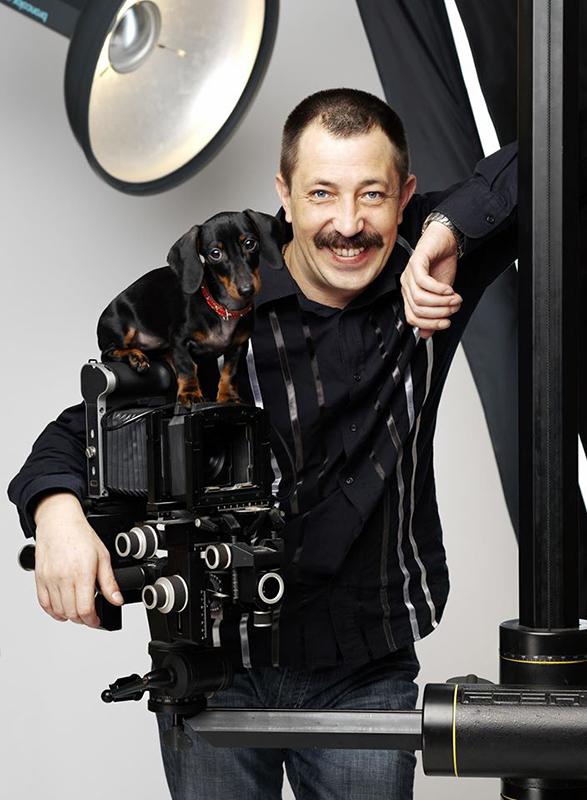 We asked Igor to share secrets of his craft with Photigy readers, and here they are: years of experience behind few words…
Try to go into the studio to shoot with an idea in your head or with a sketch in hand. If there is no goal, it will be a waste of time. Press the shutter button only when the picture in the viewfinder has coincided with a picture in your head. In the studio the photographer must think.
---
Strive to shoot that way so the viewer could read your photograph, let them imagine a short story behind the picture. Opening, development, culmination and conclusion must be present. You have to remember that the audience looks at the photo from left to right and top to bottom, i.e. writes and reads books. Accordingly, for ease of perception, light and composition should be placed the same way. Lighter on the left, darker on the right, lighter on top, darker at the bottom. And remember that the viewer's eyes are always attracting the brightest spot in the picture. The most important story component of your photograph should be the lightest.
---
Do not be discouraged if someone does not like your picture. Any visual art is subjective. It is impossible to take a picture that will be liked by everyone. Same as you cannot take a picture that will be disliked by everyone. Each image will have its own audience.