It was a long time since I've decided to write this article, and eventually I've got enough time to finish big piece of it and publish. This suppose to be the complete list of gear we use for our photography business: cameras, lighting, support, light modifiers, etc.
I will be trying to explain why we use specific thing, plus, a mini-review of each. This article will be updated time to time: so many things is not covered yet, plus, I constantly in search for a new, more efficient tools, meaning all newcomers will be listed here.
Each item will have a link to a place where I bought it (usually it is [email protected] and white-lighting.com), answering "where did you get it from" question.
---
Table of contents:
---
Cameras: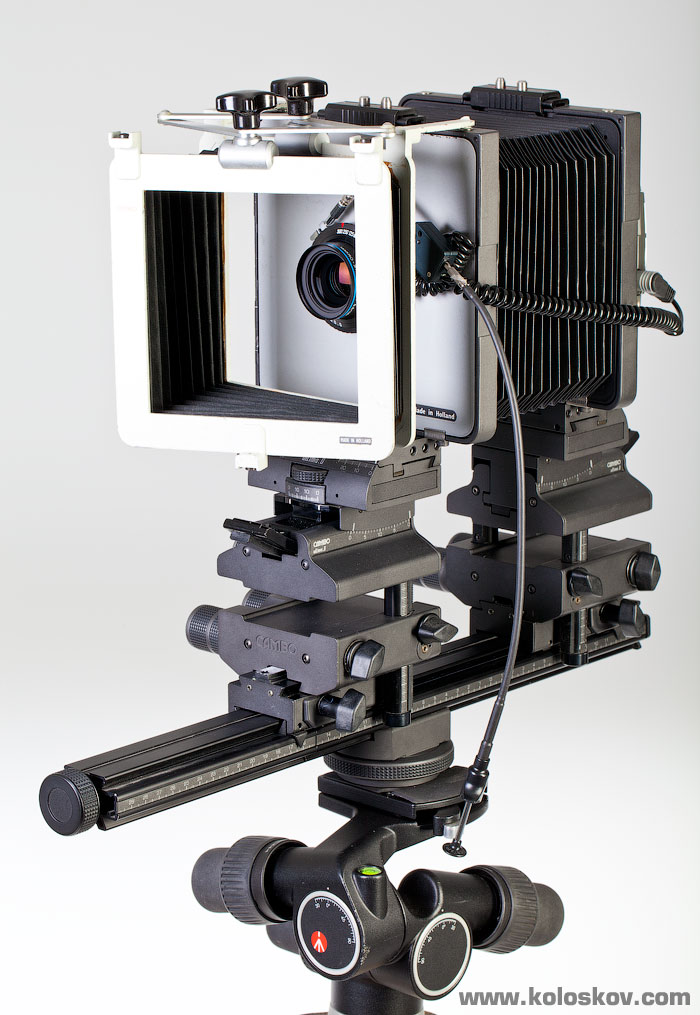 The Ultima 45 is Cambo's sophisticated 4×5″ view camera, designed for high precision with digital applications, with fine geared movements on all movements, including lateral shift, rise and fall, swings, tilts and fine focusing.
As its name implies, the Ultima offers the ultimate in precision image control for both digital and traditional large format photographers. Cambo's newest view camera represents an entirely new and distinctive design created for high performance, maximum flexibility, and pinpoint accuracy.
The Ultima's compact, symmetrical shape and sleek, aluminum construction provide utmost stability, while its fluid-smooth, geared movements, progressive brakes and positive position locks instill a sense of precision and fingertip control.
Cambo designers have incorporated numerous special features beneficial to today's digital photographer, including a revolutionary "depth adjustment"which allows the user to position the digital chip of all backs precisely where it needs to be for maximum performance.
Related:
My new studio warrior: the charismatic camera with tough personality
Canon 5d Mark II and PhaseOne P25+: Does a physical sensor size make a difference?
2. Hasselblad H1 and Phase One p25+ digital back:
These are old, but pretty cool camera and back to start with.
More about this camera and back: How I met my Hasselblad: A story of how dreams came true ;-)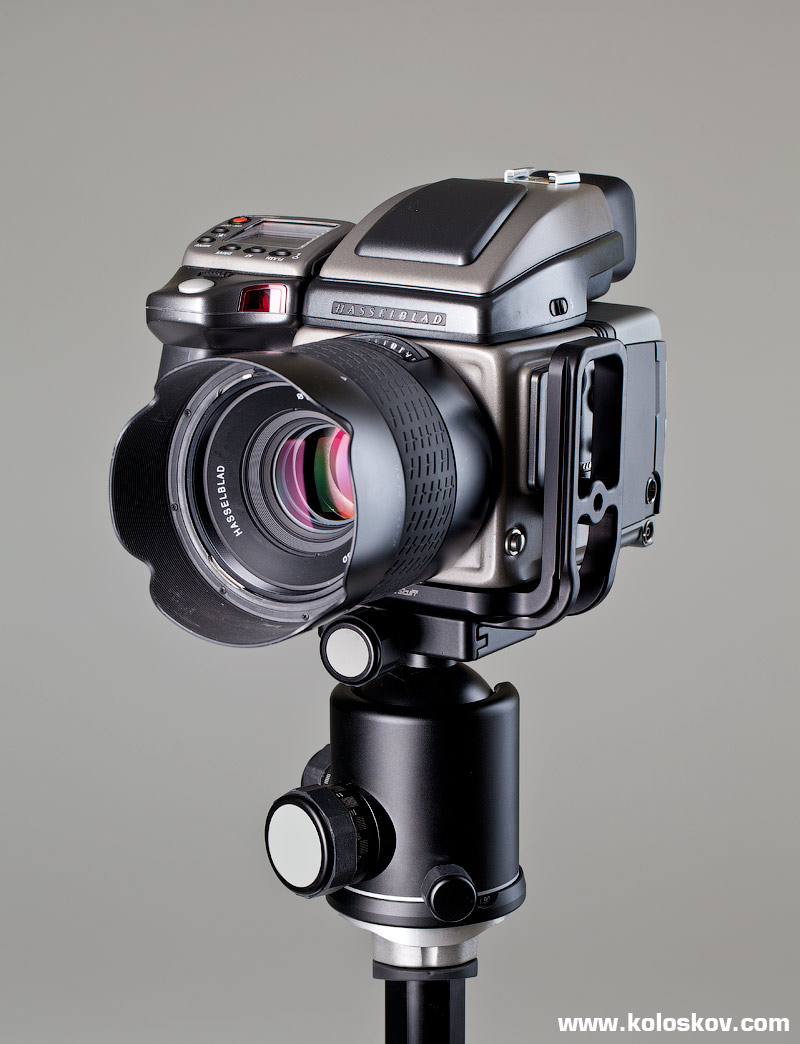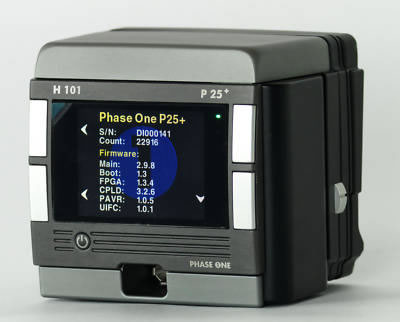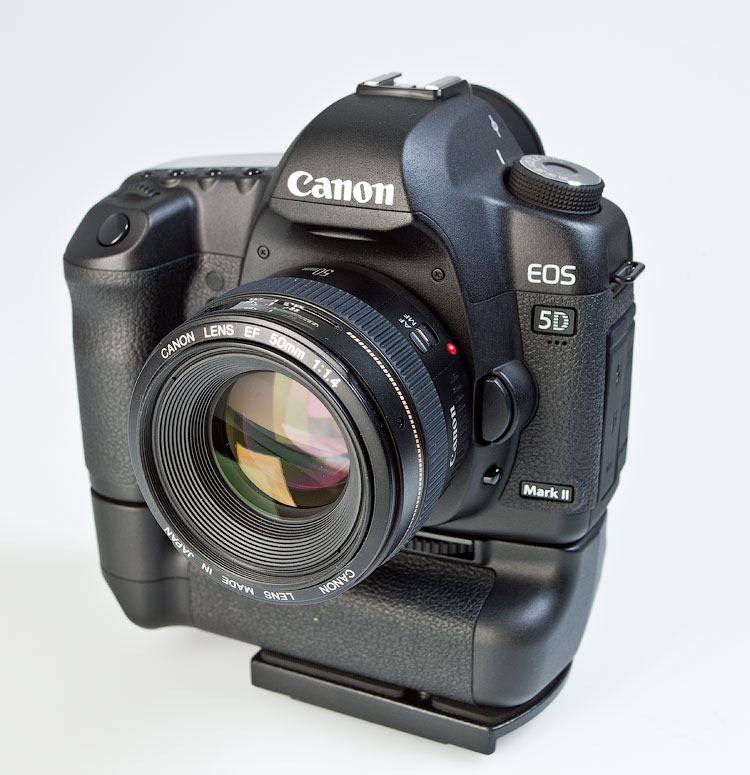 Canon's update to the wildly popular full frame EOS 5D is here, and it's better than ever.The EOS 5D Mark II has a stunning 21.1-megapixel full-frame CMOS sensor with DIGIC 4 Image Processor, a vast ISO Range of 100-6400 (expandable to ISO L: 50, H1: 12800 and H2: 25600), plus EOS technologies like Auto Lighting Optimizer and Peripheral Illumination Correction. It supports Live View shooting, Live View HD videos at full HD resolution.
Related:
Canon 1Ds Mark III v.s 5D Mark II: is there is any difference in image quality? In-studio test run.
All-purpose and tele-zoom:
Canon 70-200mm F2.8 L IS.The best zoom lens I have. I even can say (based on what I've read) that this is the sharpest canon's tele-photo zoom lens. The same (or slightly better) sharpness has non-IS lens. I use it for most of my portrait/fashion work. Mounted on 1Ds MKIII, lens feels not heavy and well balanced. Auto-focus is fast, as we can expect from L grade lens.
MTF Charts(full spec)

Canon EF 100-400mm f/4.5-5.6L IS.


canon 100-400mm f4 lens

Similar by it's size to a 70-200mm lens, this is out least used lens. It is considerably softer then 70-200mm one, and it's pull-push design is great when you shoot action or running wildlife, but it attracts good amount of dust inside the lens every time I squeeze it:-). Still nice lens, but our studio is not a right place for it. I keep it only for our future outdoor activities, when kids will grow bigger and run faster:-)
MTF Charts (full spec)


Canon 24-70mm F2.8 L.


canon 24-70mm f.8 lens

This is a good prime lens, I use it for most of all-purpose work outside the studio. Not much for it in a studio: for products I prefer to use non-zoom macro lenses, for people I use 70-200mm F2.8L. Lens is very well built, not heavy and fast.Great to carry everywhere with you while traveling.
MTF Charts

Canon 17-40mm F4.0 L.


canon 17-40mm F4.0 L lens

This is ultra-wide zoom lens, used mostly for architectural work. It was a main lens for interiors before I've got 14mm F2.8 L non-zoom. Now it mostly sits on a shell, used only when I need something between 14 and 24mm. Lens has considerable amount of barrel distortion, especially on a wide end. I also noticed slightly warm color tone on images from this lens. Not my favorite one:-)
MTF Charts
Non-zoom lenses (my favorite type:-):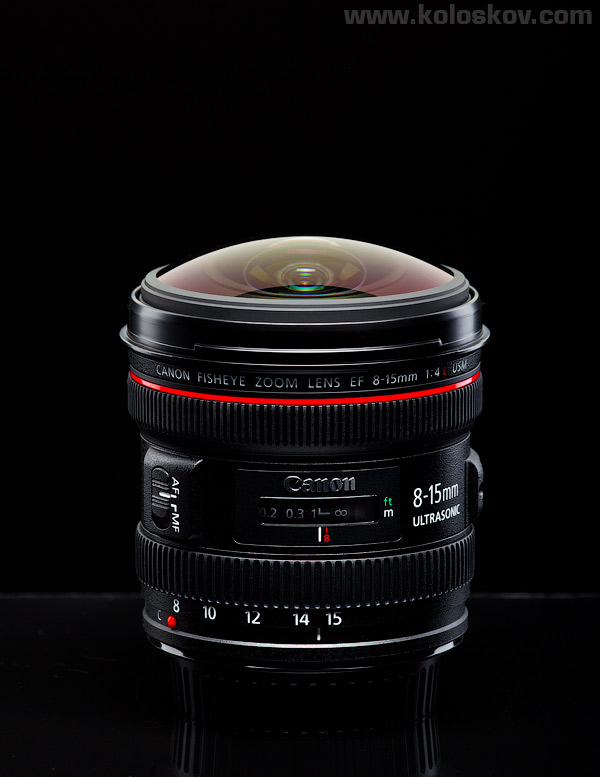 This is an amazing lens for landscaping and some crazy portraits. Check a full review:
Canon 8-15mm F4.0L Fisheye lens first impressions: you can't have wider than this:-)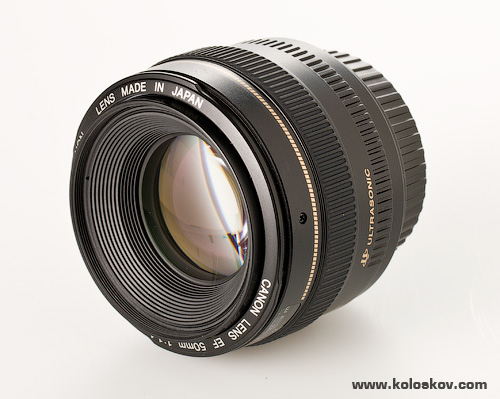 Sorry to say, but this is our worst performer. I've got this lens few years ago thinking to use for a lifestyle (non-commercial) travel photography. The idea was to have small camera (5D) with a small lent to carry with us when we go out with kids. We used it few times, and found to be slow focus and low resolution lens.
However, lens may perform very well, considering it's cost, I know photographers who used it and like it. There is no other lens for $300 which you can use at F1.4, which is really cool for portraits. (example @ F1.8) Working with L grade lenses may have spoiled me, and I can't accept such performer. Will be on sale soon.
MFT chart (full spec):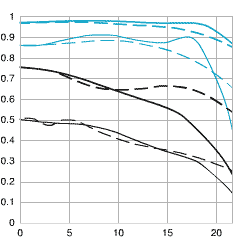 Amazingly sharp and high contrast lens.
---
Lighting and light modifiers.
Studio monolights:
Currently we are using Paul C Buff units: White lighting and Alien Bees studio monolights. Both model lines has 640WS, 320Ws and 160Ws units, the difference is on its size and controls: AlienBees aimed to student/beginner photographers, WhiteLightning is more towards pro shooters. WhiteLightning also has X3200 model good for output of 1280 Ws of power.
However, now all those units is not worth to buy/have, IMO. Paul have (back-ordered;-) all-digital Einstein 640: for a little more money you'll get much more serious flash. More about Einstein 640 can be found on manufacture website.
We have ordered several units, the plan was to replace all our monolights with Einstein.. However, nothing has been shipped yet, after 5 month of waiting. Must be a very popular strobe, or very poor suppliers:-)
Here is our current workers:
NEW! (11-18-2010 update)
Einstein E-640 monolights:
This is a fully digital strobe, amazing list of features and extremely i short flash duration. Full review:
Einstein 640 V2 in-studio flash duration test: hi-speed strobe was never affordable like this.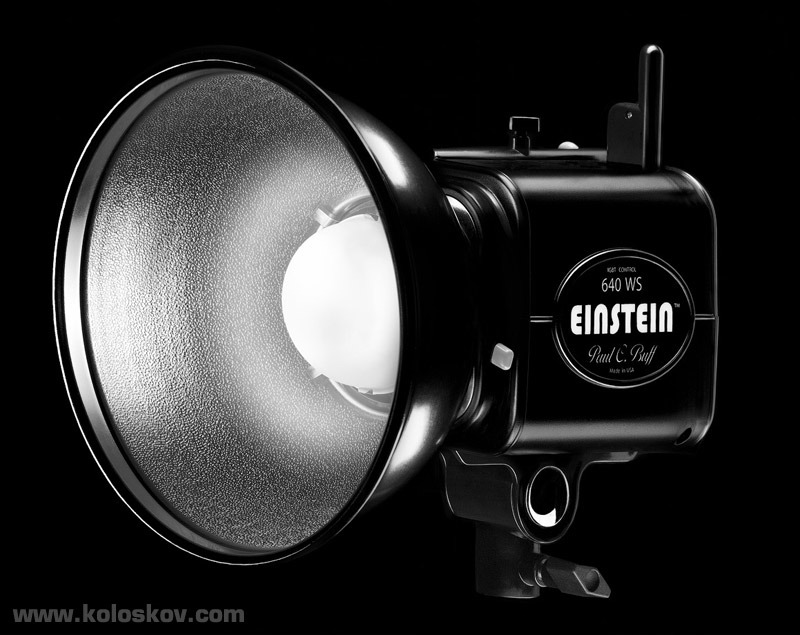 AlienBees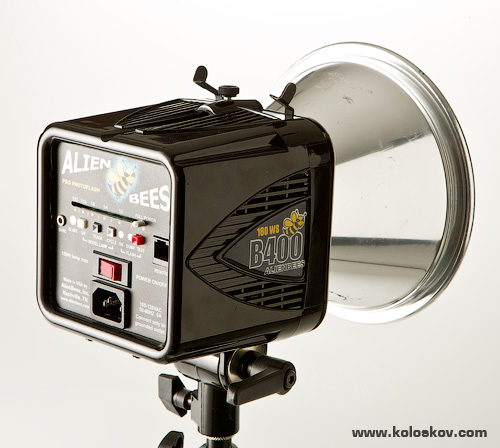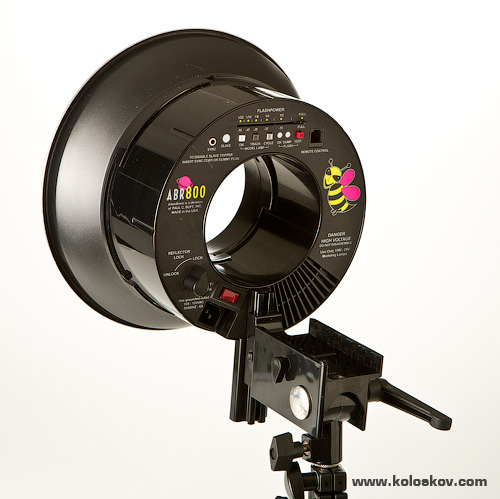 This ABR800 ring flash is a cool thing for fashion and portraits, see this example image created with the help of this ring flash. I have a larger parabolic reflector for it as well.
WhiteLigtning: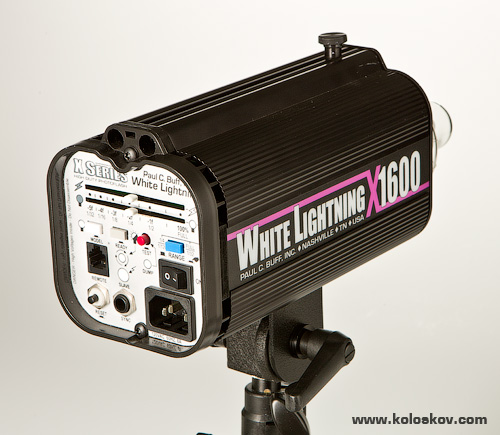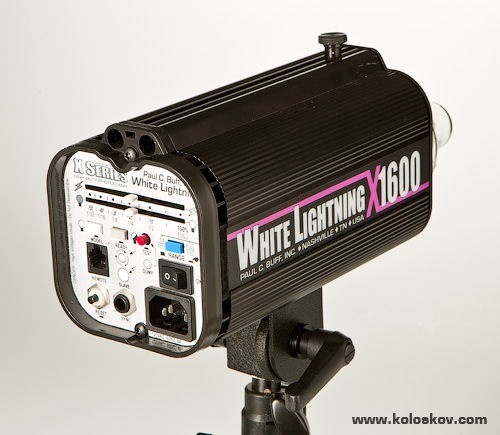 Remote controller/trigger for Paul C Buff units:
CST Trigger Transmitter and CyberSync™ Plus Receiver. Simple units; one is attached to a camera's hot shoe, another on the flash. Plus (+) receiver can be controlled by CyberCommander, meaning we can adjust power of flash and modeling light remotely via 16 channels. To get all monolights equipped with such receiver (I have 8 of them) cost money, but the convenience is priceless!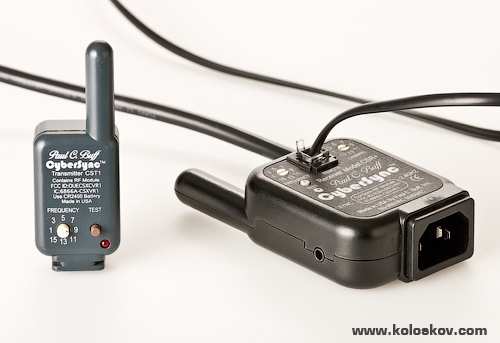 CyberCommander controller:
Very cool unit, when it works as supposed to:-) More info on a manufacture website: Cyber Commander.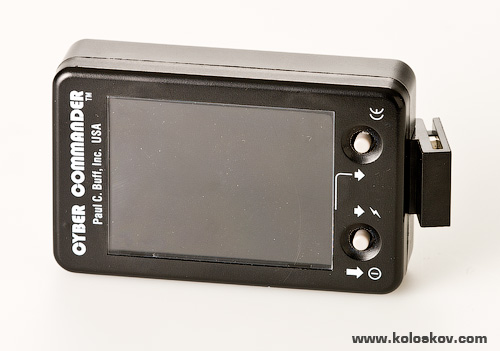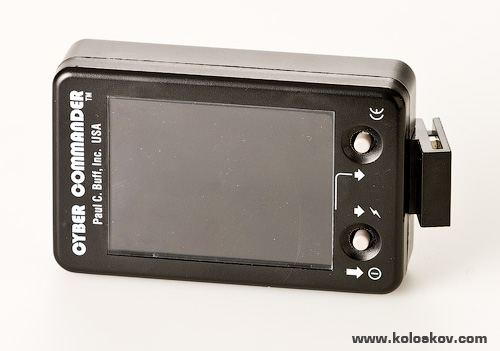 Dedicate hot shoe flash units:
We have 4 Canon SpeedLites: 580EX II, 580EX, 430EX, 420EX and ST-E2 Speedlite Transmitter. I rarely use more then one unit when I shoot outside, mostly using it in a studio for high-speed photography like water splash, or to highlight interior.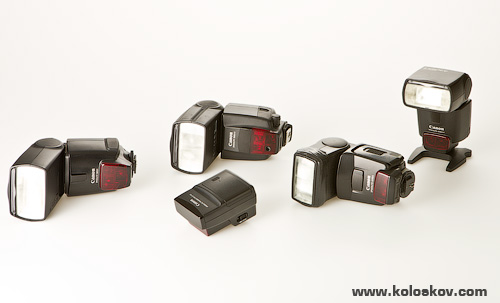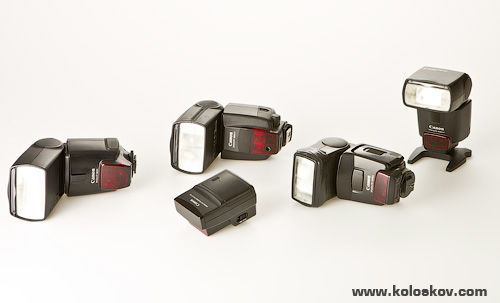 The main reason to use these units is an extreme short flash duration (around 1/10.000 of a sec), if used at 1/4 and lower power level. This is a low-cost solution for studio hi-speed shooting, and most of them will be replaced by Profoto 7A power generator soon: I need more power.. much more then speedlite can provide.
Support (stands, booms, etc)
Lighting stands: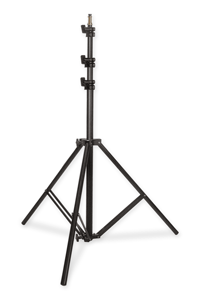 We use Paul C Buff stands, 10 and 13 feet, plus, few very old noname brands (like currently dead Amvona).  PCB stuff if lightweight ind relatively good for it's price.. no complains.
Camera stands: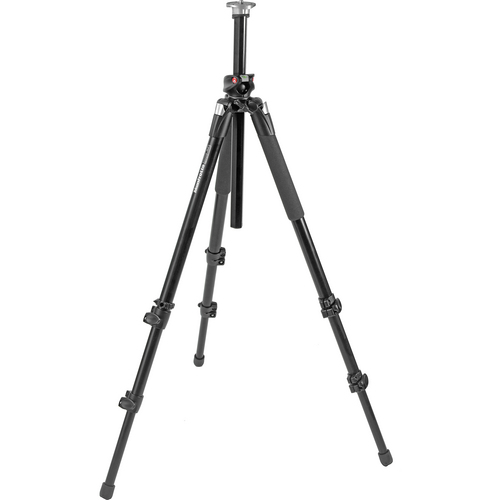 A very good tripod, a little bit heavy for every day carry out, but since I work in a studio, it is not a problem for me.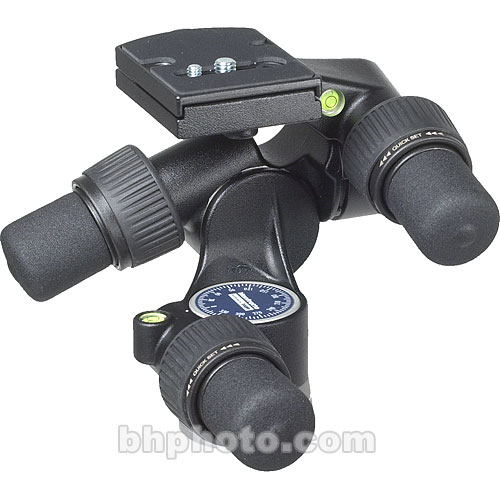 The best head I know for a studio photography. Precise movements, heavy load (it works with my view camera!) makes it one of the best investments.
Fatif heavy duty studio stand.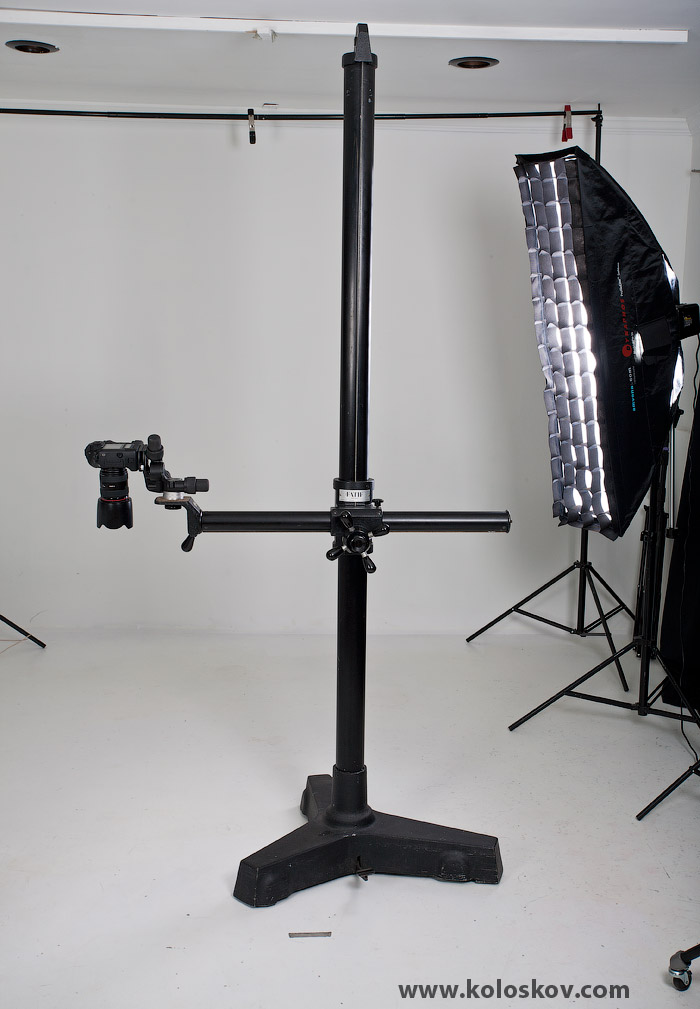 I've got a post about this stand: My new monster toys: AKELstudio equipment upgrade.
Simply love this monster:-)
I remember how frustrating it was when I accidentally hit one of  tripod's leg while shooting super (3x lifesize) macro: the whole composition was ruined in a fraction of a second.
Now, with such studio stand it won't be a problem: it has more then 2 times smaller footprint than my tripod, it is easy to move it when wheels are engaged, and it solid when locked.
Accessories:
Flash meter. (
Added 10/17/2010

)

Sekonic L-358 Flash Master Meter. Probably cool thing, but I've never used it. This is why. There was a big discussion on DpReview.com regarding my post (love the last post, where the guy explains one of my photo:-), the I've heard a lot of good reasons why to use it. However, till now, I do not use it. I can easily replicate any of my lighting setups, as I have all of them photographed for blog. The ratio between lights is not important to know for me: in any case I adjust it individually for each subject, using my eyes and computer's monitor. Plus, I can easily save the lighting setup specification on a Cyber Commander.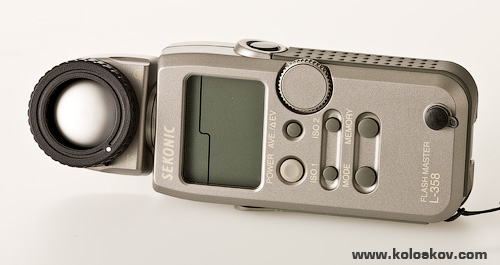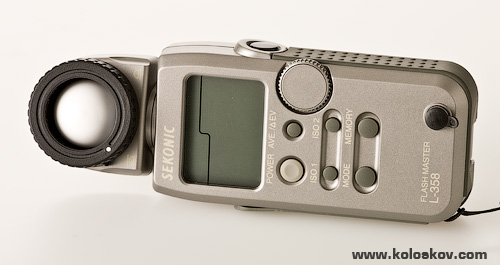 Software
We use Photoshop CS5 for all post production, and for tetherd shooting I use Lightroom3 with Canon and CaptureOne 6 with Phase one back.
Sometimes Canon camera control utility becomes handy as well. Remote focus adjustments, live view is the best with canon software.
Learned about gear? Now you can take a look on other learning materials I have for you:
I am going to continue this article, adding more from the stuff we use: light modifiers, stands, tripods, reflectors and diffuser panels, shooting tables, glue, cleaning solutions: virtually everything we use will be here:-) I really hope this will be interesting read for those who just entering photography field as well as for a professionals, who can found some useful info here as well.
I also will be gratefully appreciated to any useful comments, links and other information on how and what other photographers are using: there are so many cool things which I know nothing about … yet:-)
Stay tuned!
~Alex