Polarized Light In Jewelry Photography
Online Workshop – Your Opportunity To Become a Lighting Magician
WORKSHOP DATE: 10/06/2016 at 1Pm PST
About this online workshop
Types of Polarizers (filters and film)

What is the difference between linear and circular polarizers, cons/pros of each, and  where to buy

DIY Light Modifiers made for polarized lighting technique

How to build the most effective lighting solutions with light polarization technology

Practical Examples: Shooting a ring, necklace, bracelet

Explore how polarized lighting works for different jewelry subjects. Realtime shooting at the studio

Q& A Session with the instructor

Alex will be ready to answer any question you might have during the Q&A session at the end of the workshop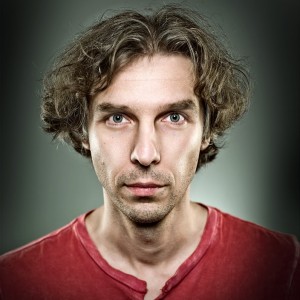 Commercial photographer, co-founder and teacher at Photigy.com. Instructor at KelbyOne.com, Udemy.com

I'm a mix of technicality, innovation, and out of the box thinking. I love to take technical challenges in anything I do, including photography.
As a photographer, I am completely self-taught. I don't know the rules, nor do I care about them. I don't follow the herd; I do it my way. That turned out to be invaluable in what I do. It allows me to experiment, to see outside the borders, to challenge the authorities; and also to create a stunning photography style that is crisp, sharp, and crystal clear.
Alex's portfolio: www.koloskov.com
What photographer are saying about Photigy workshops:
FAQ
What should I have to participate in this workshop?
Fast internet connection (at least 5Mbs  download, 1 Mb upload) to watch live broadcast in HD quality
I do not know much about studio photography, will I understand and learn from this workshop? 
Yes, we'll be explaining everything, but for better learning, please know your camera settings and specifics of working with strobe lighting. If you are beginner, we advise you to take this course first: Studio Photography for beginners
I'll be joining online, can I ask questions? 
Yes, we will have a chat where you can send your comments and ask questions during the webinar. Online broadcast will be happening on Photigy LIVE page: www.photigy.com/live/
Will I have a recorded version of this workshop?
Yes, we will provide everyone registered to the workshop with a downloadable link to video files from this workshop in 3-4 days after the workshop.
How much I need to invest in polarizing filters and film?
Depends on your country  – online pricing and availability may be different. On US market you can get everything required to use the techniques for about $100-$150.
Will it be a post-production included in this workshop?
No, this workshop does not include any post-production, this is a shooting-only workshop. For a post-production for jewelry, please check our other courses for jewelry photographers
Register To Join Online
On Photigy LIVE
(Full HD Video + chat)