Product Photography Lighting: It is Simple When You Know How
The object I've selected is a simple to photograph. Really simple.
Why?
Because it has a well visible texture and doesn't have highly reflective or transparent surfaces.
However, having an easy to shoot object doesn't mean you should not worry about the lighting. It is so easy to do a crappy image just because it looks "nice" as is, with one light source (large softbox will do it). Believe me, I am not against simple lighting schema, but more lights give me more control over the look of the subject, I just need to make sure I use them right.
I am going to show you how each additional light source will change the look of the boot and explain why I need it.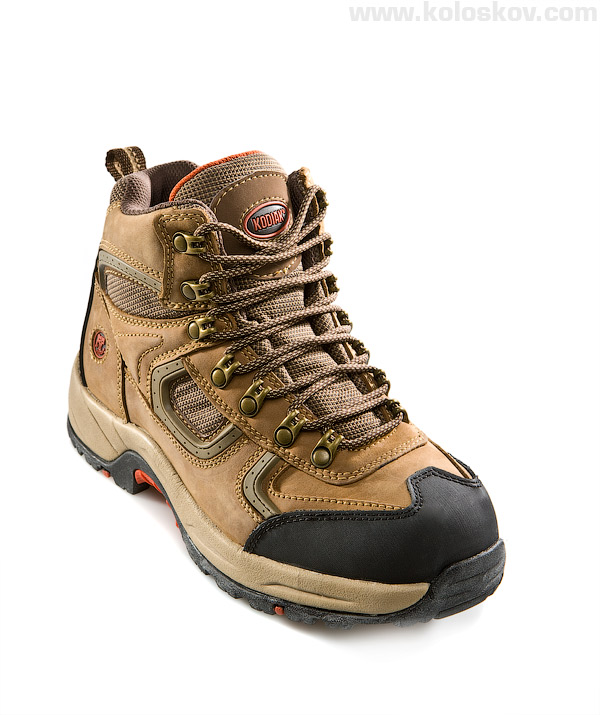 That was a shoot for the catalog. Nice, but not quite challenging: regular catalog with products on white glossy paper.
Customer did not ask me to do such a shot, but it will be a good exercise for me to produce something more creative. One additional hour spent in the studio, and here is what we got: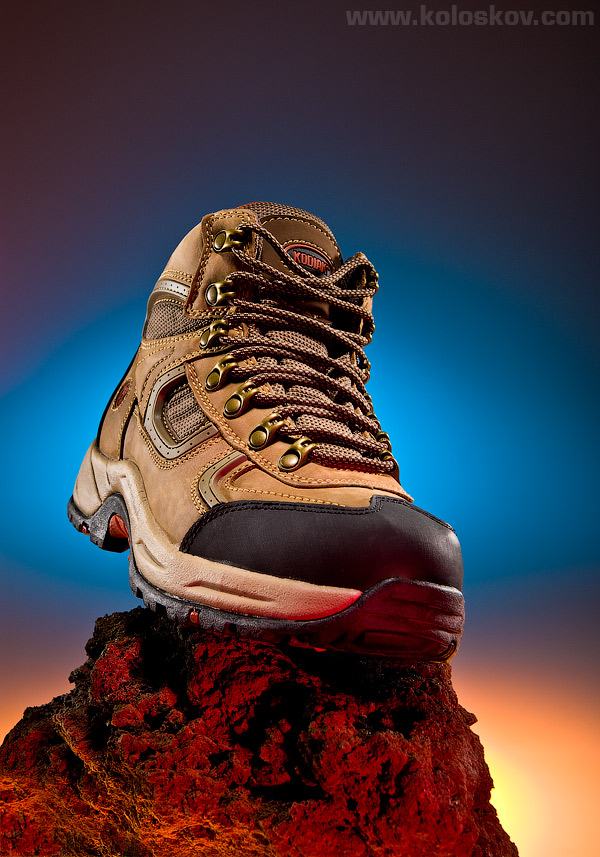 In the Gearbox

Lighting and Light Modifiers and Accessories:

All shots were done with: shutter speed 1/250 sec, F16,  ISO 100, Custom WB 5600K