Professional Photographer Rafał Makieła
An introduction to a professional photographer and his beautiful underwater works.
My Name is Rafał Makieła
 The underwater world is something mysterious and magical. Everything is different, there is no defined end to the bottom or top. Gravity law almost does not apply, the light propagates differently, sometimes completely unpredictable. Here, almost everything you dream is possible. Each vision and the idea is feasible.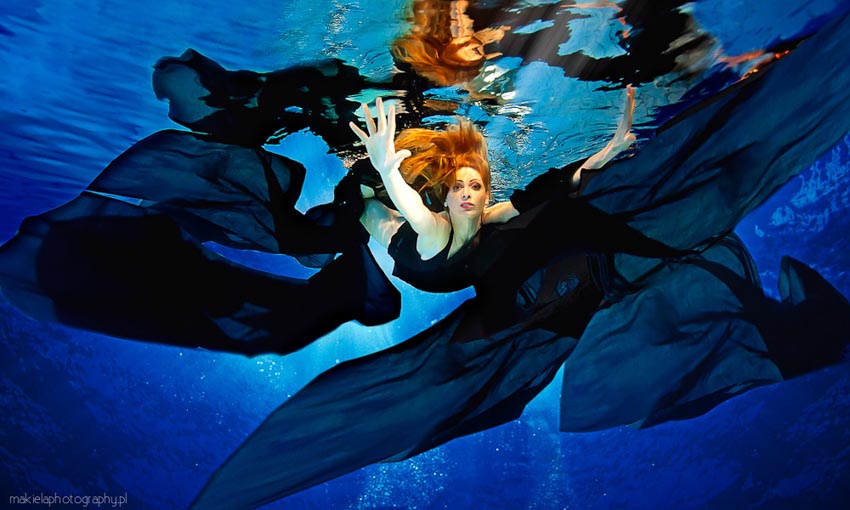 Rafal Makiela is a professional photographer that specializes in underwater fashion photography, commercial advertising, and weddings. His works evoke a sense of dreamlike wonder and have appeared in several newspapers and periodicals in the form of advertisements and editorials.  In the following interview Makiela openly shares his insights and even details into his lighting set up and equipment. Enjoy!
Photigy Interview with Rafal Makiela

What sparked your interest in photography? Can you specify the point in time when it clicked in your mind and you realized that photography is more than just your hobby, and it became a passion?

My interest in photography began with the birth of my baby daughter Maksymilianna. The need to immortalize everyday of her life that led to tighter interest in photography.
For a long time it remained in the realm of a hobby, but at some point it turned into a passion and as a result of turmoil in my professional life it is also a way of life and earning for it. It is difficult to pinpoint the time, but at some point, I was so hooked that it has become an inseparable part of my life.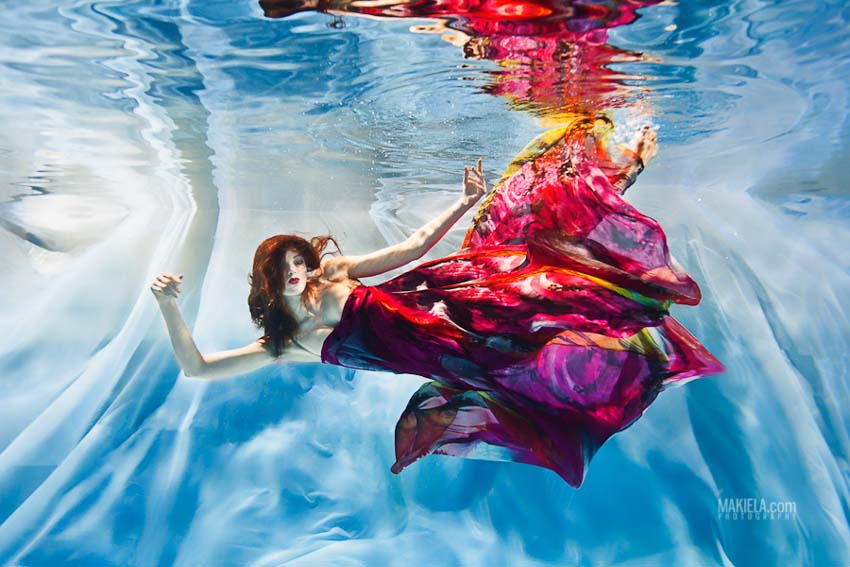 What influences your photography? Are you looking at other photographers for inspiration? Are your inspirations coming from other sources?

Very often I look at other photographers who are in my opinion the best in the world. I view the sessions they perform and try to  [gain]inspiration from them, I watch the ideas, I develop them and try to adapt to my ability and needs. My inspiration comes from the movies and art. I observe a lot of the world around me and get soaked in it.
Sometimes during driving or flying on a long journey I reflect on new ideas for sessions. Frequently on the road, to the more spectacular ideas, finances become the limitations. Then I edit the ideas to my ability. Fortunately, many things can be achieved in post production.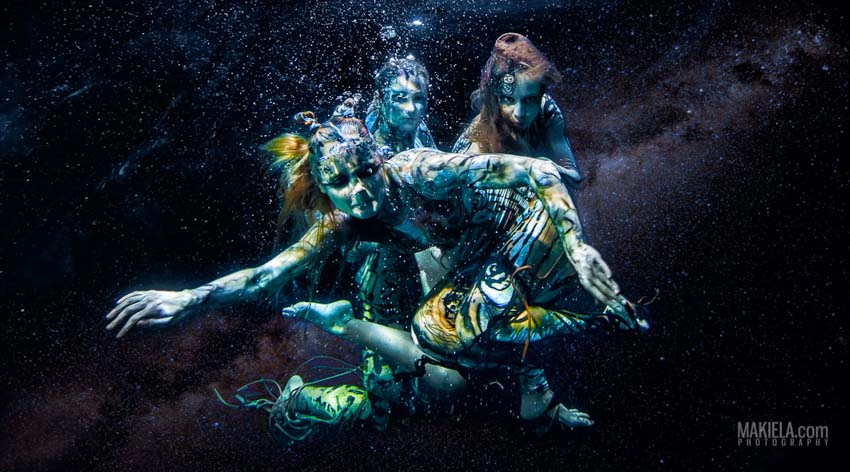 During the process of becoming a professional photographer, was there anything you did not expect?

I did not expect that I will continually have projects in progress. I never get to the point where I have a break, where I just finished post-production and the last picture. I am in the course of continuous operation, even if one project is coming to an end ,the next project is already in progress and another is already planned. I never expected it, but I like it and I'm enjoying it.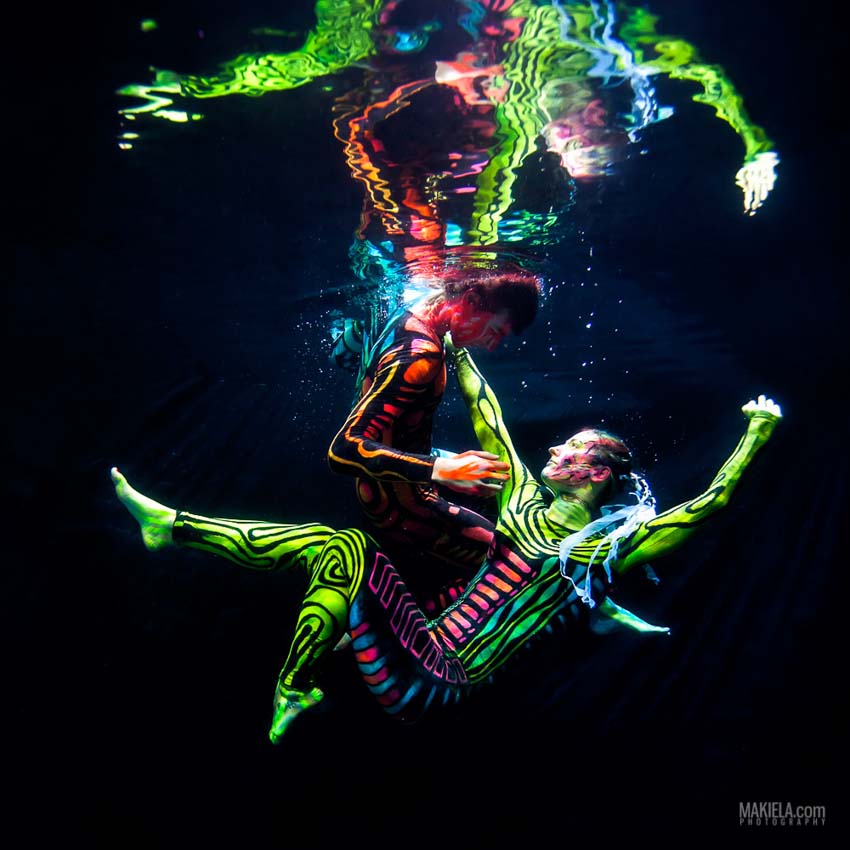 Can you name a collection or a single work that you have created, and which, in the most emotional way corresponds with you? Why is it this collection or just this single image so important to you?

It is difficult to select just one of the work to which I'm more or less emotionally involved. I have a deep relationship with all my photos, each of them has a piece of me and is very important for me. In the process of creating each photo I left a part of myself, and it would be difficult to choose. I love the world of underwater photography and what it gives the ability to create :)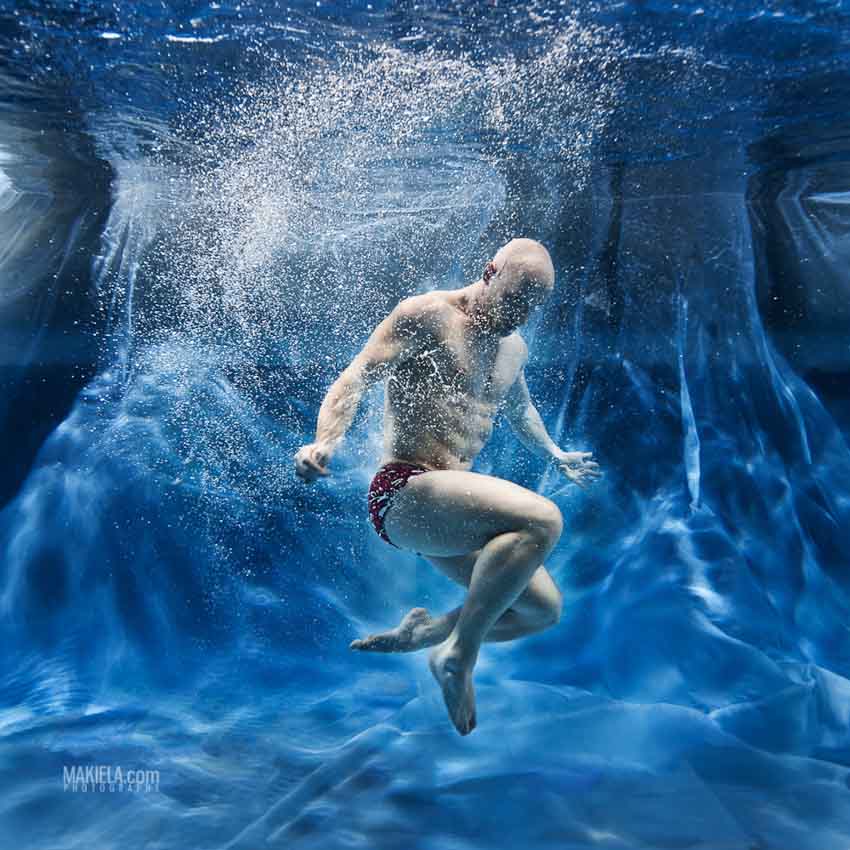 How important is working with others on your artistic projects? Do you usually work with a team or rather solo? Can you explain the process?

Cooperation with others is very important to me. Most of my work would not have been possible without the help of many people who work with me. I am very grateful to them for that they spend their time with me and co-create all these images. Each session is a teamwork, from hair styling, costumes, make up, to the assistants. Models that [can] pose under water, which is incredibly difficult, are amazing.
No one who never posed underwater has any idea how difficult task it is. I once tried it myself and since then I have full respect for my models. Each member of my team is contributing to what I do and to the end result of our work. I'd like to thank them from the bottom of my heart for everything they do for me.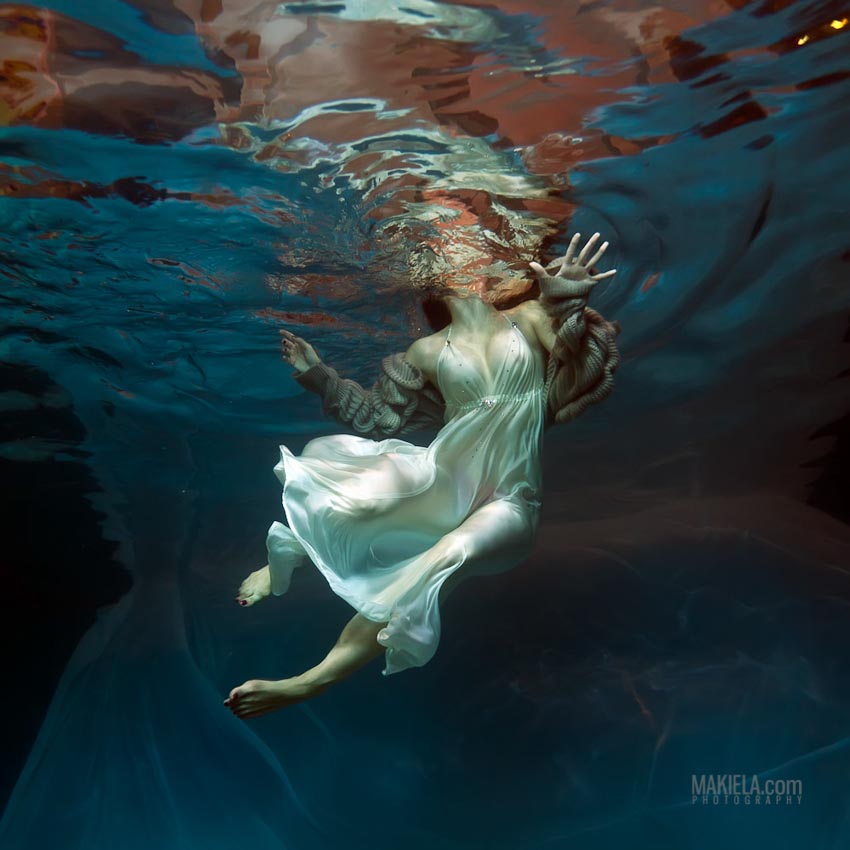 Rafal can you tell us how this amazing underwater photography idea came to realization?

One day I came across the photos by Zena Holloway and then Elena Kallis. And so I was very fascinated with these worlds that I saw in the photos, that I could not resist not to try.
The underwater world is something mysterious and magical. Everything is different, there is no defined end to the bottom or top. Gravity law almost does not apply, the light propagates differently, sometimes completely unpredictable. Here, almost everything you dream is possible. Each vision and the idea is feasible.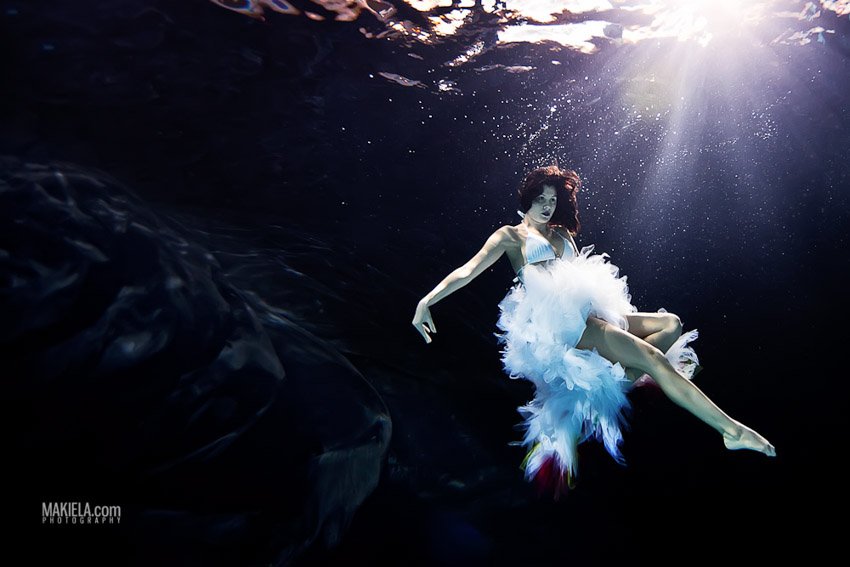 Could you describe a typical setting for one of your underwater photos? Are your settings different for each element? Can you give us an insight to what equipment you use in relation to the type of camera and lights which you use?

In most of my underwater photos I use similar scene settings. On the wall of the pool I usually place my background which helps me later with post-production, it covers a portion of the bottom of the pool above which are models. On the edge I set two or three lights, two on the back of the stage to flash straight down and one on the opposite to the model on the boom that is directed to the front of the stage.
This is the most standard set of lights, sometimes I use the additional reflectors in the pool but rarely. I usually use a Canon 5DMkII with lens Canon 17-40 mm f4.0 in a dedicated Ikelite barrel. Sometimes, on the trips, I take a bag of Ewa-Marine with me, it is lightweight and easy to transport.
For lighting I usually use Bowens Gemin 500W lamps, sometimes I also use Phottix PPL 400, and the stands and booms by Phottix.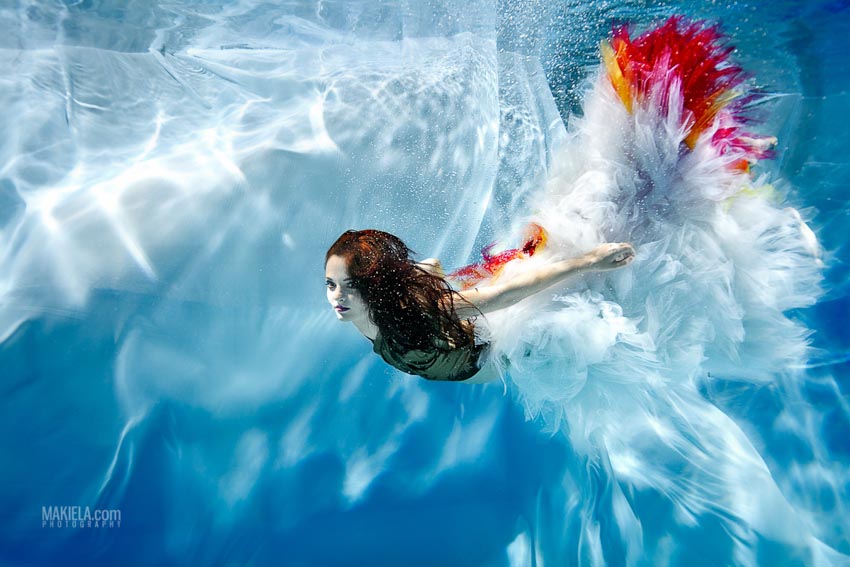 What advice would give to a beginners, aspiring underwater photographers?

The main thing for me is the safety of models and photographer. I advise it to everyone who wants to try this very difficult field of photography. It is easy to forget yourself during session and since water is not our natural environment it is easy to hurt yourself even in the pool. Extreme cases can even lead to death. It is always is a good idea to have someone with you who will secure you in the water and on shore.
The second important issue is to obtain permission from the owner or manager of the pool to execute the photo session. Swimming pools are a public place, and if you can not afford to rent a track or the swimming pool for yourself, you should get the permission to reduce the risk of trouble. Planning ahead and good preparation of what exactly you want to do in the water is also very important. On the interesting end result ,a very significant influence is the  choice of outfit for the model, long dresses with lightweight materials give you amazing results. Sometimes, extra long piece of simple textile included, even intensifies this effect.
Also keep in mind that the person who will be posing should be able to swim very well and feel comfortable underwater, it will help your session tremendously. Every session will help you to acquire experience before the next big project. And the best lesson is to practice.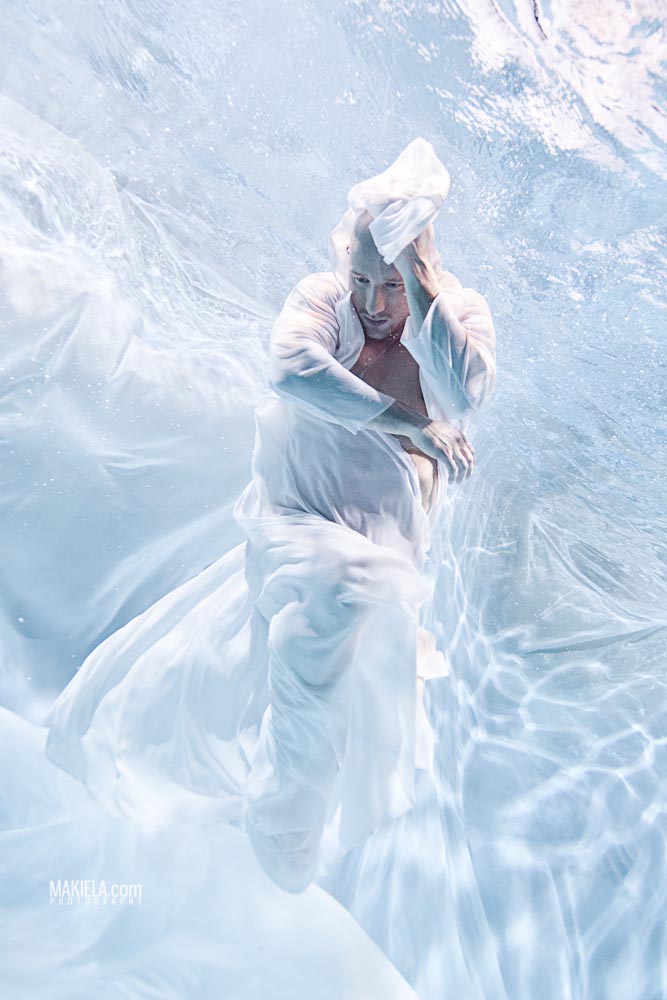 If you were to only have the option of working with single camera body and a single lens, what equipment would you choose?

In fact, I can work on any professional equipment, the camera is my only means to an end rather than an objective. At the moment I'm working with Canon 5DMkII and I'm happy.
But if I could use a bigger budget, I think it would be a medium format such as Hasselblad or Phase One. For underwater photography I use a wide lens but I prefer bright 50 mm.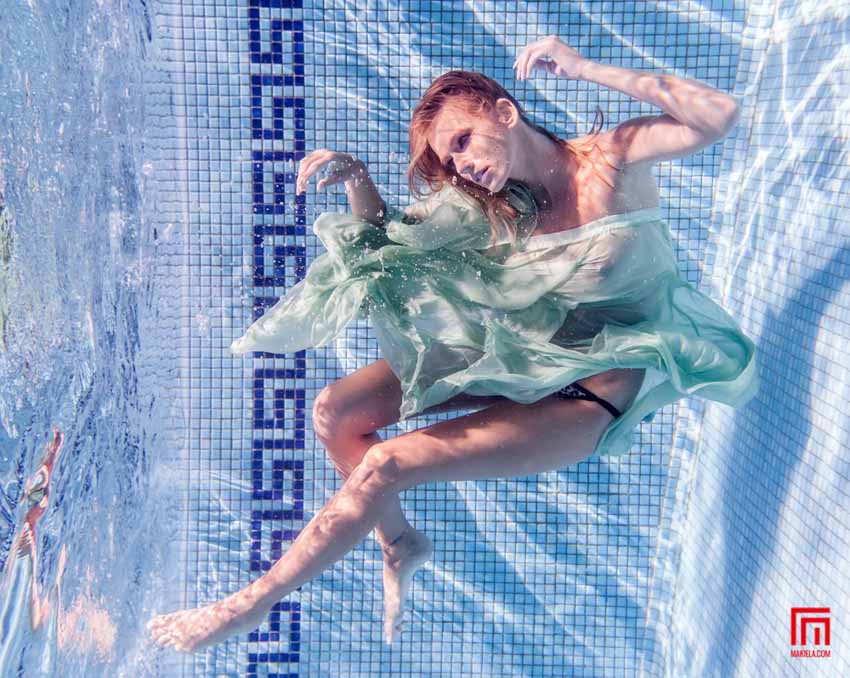 In regards to personal or photo projects what do you hope to accomplish in 2013?

Plans are quite a few but as long as there is no signed contracts there is no point to jinx it. Hopefully in the spring you will be able to see my underwater work on the small screen,but the whereabouts are still a secret. In addition, I have few new underwater sessions planned, so surely there will soon be updates on my website. Although my biggest dream is to do a session in the ocean at some of the beautiful reef or wreck picturesque, it is quite expensive.
I'm hoping to find a client for such advertising session. There are places where I particularly wish to go, and I hope that I can achieve these dreams. Open water caves in Mexico, the islands of French Polynesia or Hawaii, to meet and get to know personally Elena Kalis :) As far as a person I do not have any particular type. Probably some world top model would be a tempting target for the portfolio, but my life is full of surprises so who knows what will happen ;)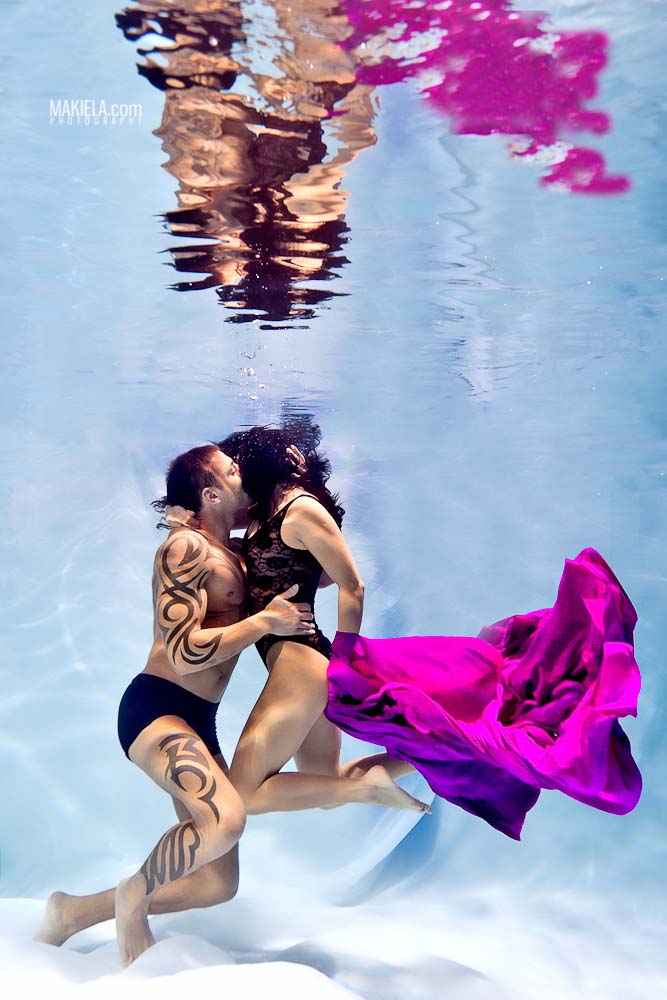 What would be your words of inspiration and wisdom for photographers who are just starting out, for those who just found their passion, and those who seek their own style? What is the most important thing you learned that you want to share with the world?

The most important thing I have learned is to not get discouraged at the initial failures :) Do not take personally the comments of negative people. Pursue your goals.
Keep doing a lot of photos and all the time perfect your workshop [craft]. In photography you can never rest on your laurels.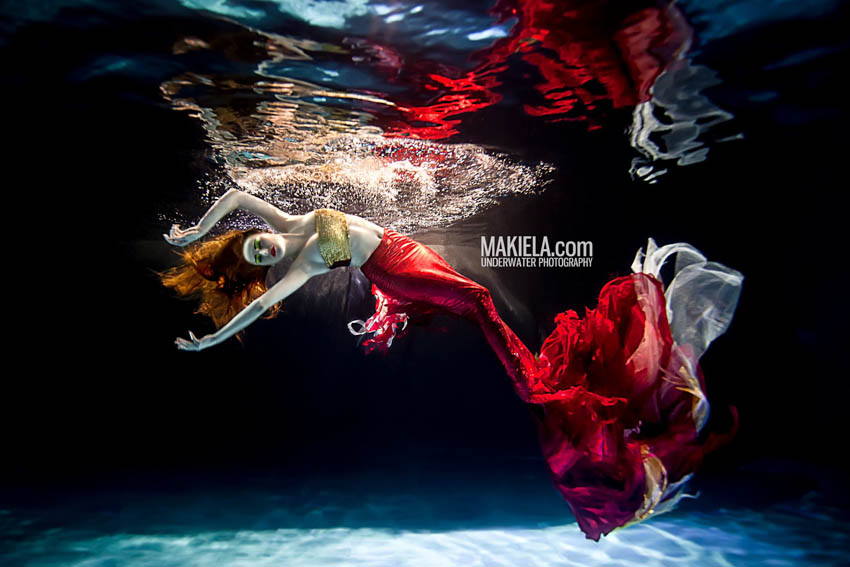 The Photigy Team would like to thank Rafal for his time and his fantastic insights! We look forward to see more of his amazing photographs. Find more of Rafal's works here:
Where to find Rafał Makieła: 

Photographers also take these courses