Cosmetic Photography Assignment Tutorial: Lipstick Shot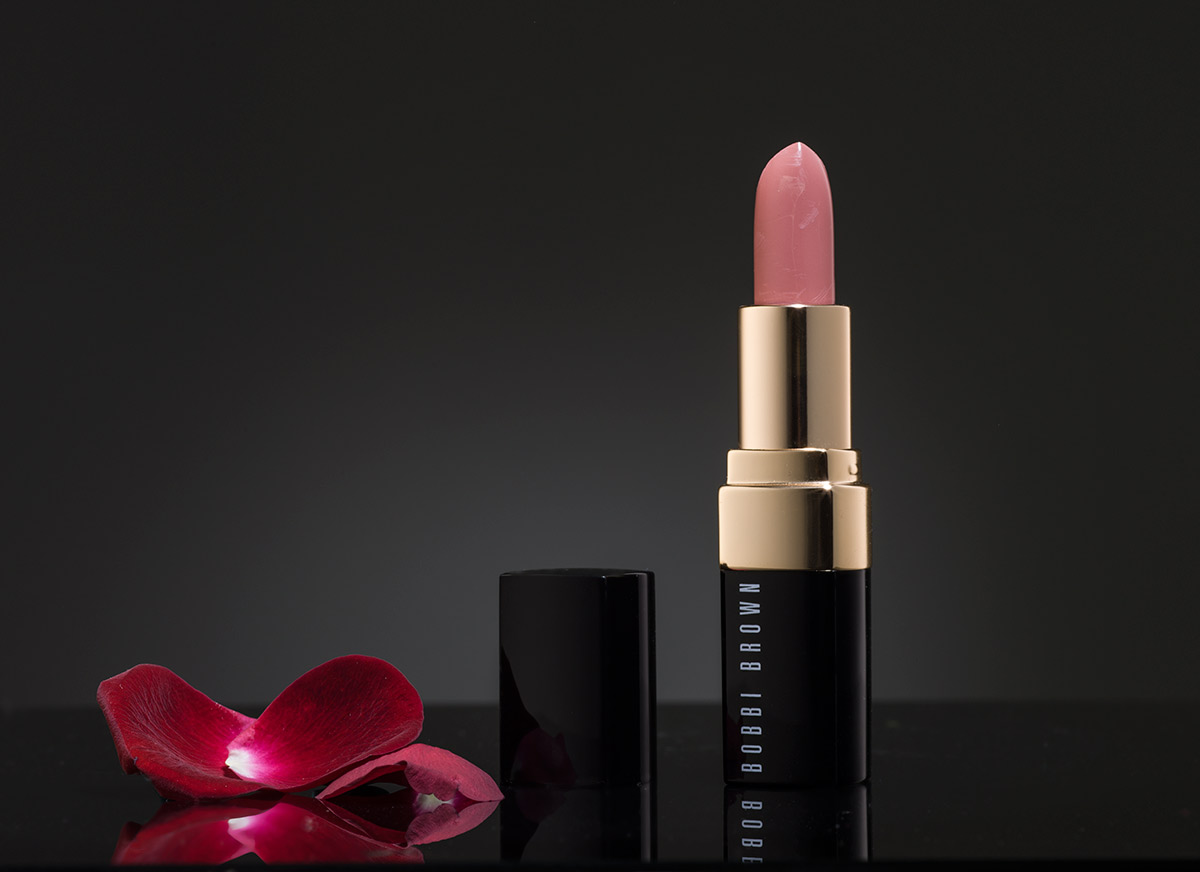 Bellow is the sketch I've created. Get a glossy dark lipstick with gold/silver "under cap" and red "stick". Try to match the color of the rose petals to the color of the lipstick.
Show some texture on the petal, a glossy look for the lipstick, a circular gradient on a background, from brighter behind the subject to darker at the edges. Use a reflective surface, but it should be a soft reflection.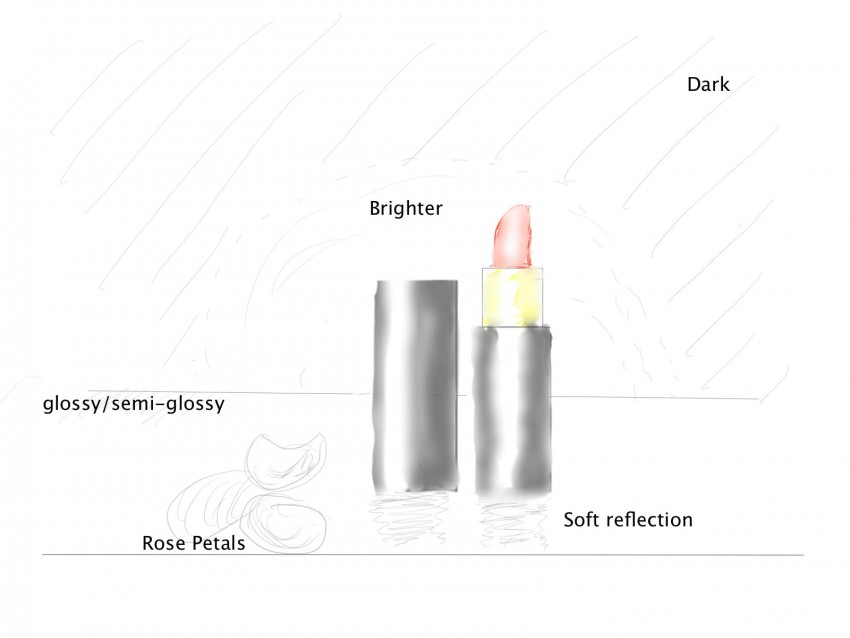 The Assignment Video Tutorial