January 12, 2019 at 5:00 pm
#59401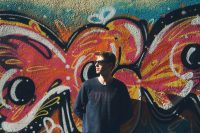 Andrey M
Keymaster
Hey Humberto,
You have really great results, congrats!
Sony a6300 has cropped APS-C, higher model like a7RII have full frame sensor. But, practically, with a cropped sensor you get a wider depth of field (considering you use same settings on a full frame camera).
Considering you're going to use a camera in a studio under controlled lighting environment, the difference will be negligible.
I wrote all above with an idea that you want to keep your buget as tight as possible.