In this course, Alex Koloskov will show you how to start in jewelry photography with minimal equipment, and still take beautiful photos of various jewelry using inexpensive cameras and lighting.
Includes
Post-Production lessons, Bonuses
This course is for you, if you
Looking for a fast start in jewelry photography
New to jewelry photography but want to offer this service for your client
Don't have a lot of professional equipment
Hobbyist that going to have fun taking pictures of jewelry and gemstones
Jewelry Photography for Beginners
Start making money in jewelry photography with minimal equipment
After course you can make photos like this
Sample photos from the course's video lessons that you will learn.
DIY Light Modifiers
Instead of expensive lights costing hundreds more, I'll be using $15 LED lamps or $60 Speedlites. Instead of expensive light shades and filters, I'll show you how to build DIY and easy-to-customize light boxes and cones — and, I'll be using a crop-sensor, budget camera on top of it!
Effective Techniques to Capture Jewelry
As I always say, the key is in understanding the physics of light and the ability to use such understanding in practice. And this is where I'll help you to really shine: by showing you the most effective and easy-to-use techniques in jewelry photography and explaining to you why I'm using them.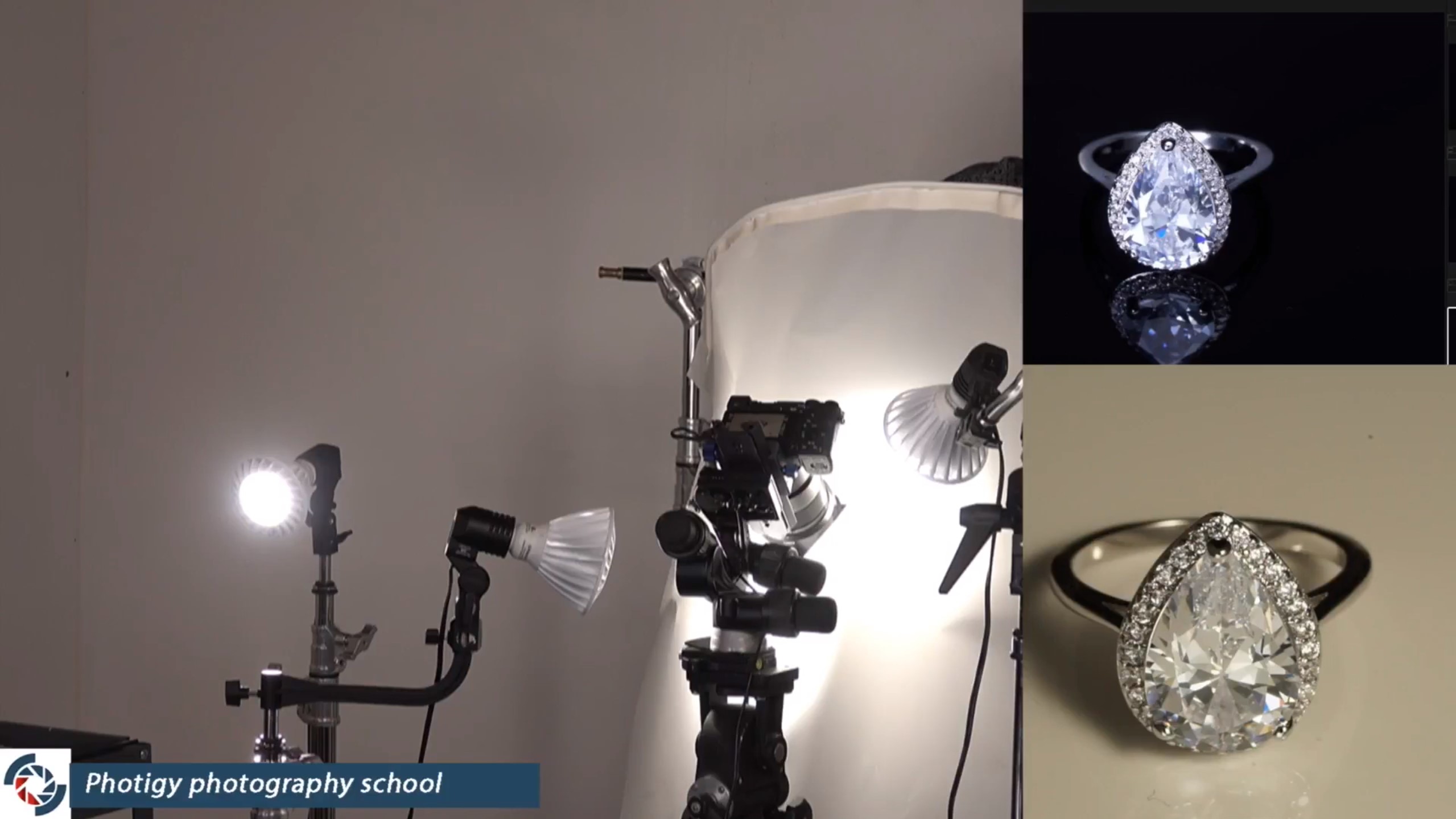 Jewelry Photography for Beginners
Start making money in jewelry photography with minimal equipment
Equipment we used for this class
Course includes 4 modules
Part 1: Webinar
In 3 hour-long webinar, Alex Koloskov shows effective lighting setups for shooting rings, pendant and earrings. Cost effective DIY solutions to save your budget are included. Using inexpensive LED bulbs you'll be able to light jewelry pieces for your clients or your own business.
Part 2: How to Shoot Jewelry on White Background
Elegant and simple yet effective lighting setup for shooting jewelry on a completely white background is covered in this section. Learn how to to get constantly beautiful images of your jewelry pieces. Ideal lighting setup for e-shop.
Part 3: Post-production
In-depth structured post-production tutorials by our Photoshop expert are easy to follow! Make your shots even more beautiful following video instructions. 
Part 4: Photigy Certificate
What is the learning experience looks like?
24/7 access to learning materials
Watch your lesson at your convenience, from any device including tablets and smartphones.
Photography Assignments
You have to complete homework (practical photography) for every module on this program. Total 16 assignments.
Video feedback from your instructor
You'll be getting a recorded video feedback for every shot you'll submit for the review. Also, everything can be discussed on a private forum with the instructor and course students.
Next module of the course
Once finished the module and got your homework reviewed by your instructor, you'll advance to a next one