Hey guy's. For those of you who don't know me, my name is Joshua Geiger (GeigerFoto) and I am a commercial product photographer from Atlanta. I also work with Alex in studio and during some of his live workshops. In this tutorial, I'm going to show you how to photograph a bottle of Tom Ford Cologne that will be used for a fictitious ad. I actually created the original image for my portfolio and thought it would make a good tutorial, so I re-created the image over at Alex's studio and recorded the process for you guy's to watch.
Product Photography Tutorial: BTS
We'll go step-by-step from planning the shot to saving out the clean, final image. I'll only be using 2 lights for this shot to illustrate the lack of a requirement for tons of high end lighting and modifiers.
Here's the original image of a Tom Ford cologne bottle that we'll be recreating: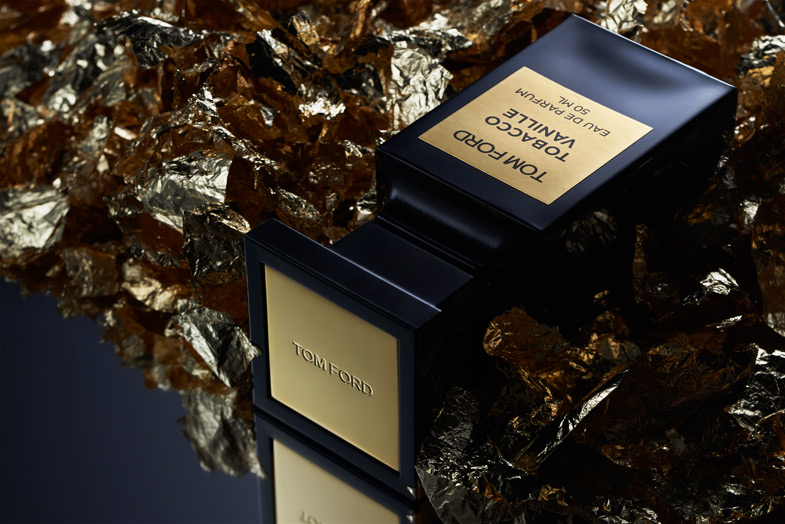 Tom Ford – Tobacco Vanille
The Shoot:
Here's the video of the entire shoot from start to finish. I wanted to try to re-create the original images as best as possible, so you'll notice that about half way through the shoot, I re-arrange the lighting setup. This was mostly to give myself more room to maneuver around the set. I'm not used to those big heavy c-stands Alex uses now.
Post Production Video:
In this post-production video, we'll cover the entire process of retouching our image. We'll clean the image, make some adjustments, resize and sharpen for the web. Post-production is almost as important as the shooting process itself. Of course, without shooting the product, we wouldn't have anything to work on, but you could shoot the most beautiful image ever but the post-production will make or break the photo.
If you guys have any questions, please don't hesitate to post a comment below or feel free to shoot me an email anytime. Thanks!