It was a  late sunny afternoon in North  Atlanta, when we had a nice walk and talk  with Irina, a good friend of us.  I had my camera and 2 Canon 580EX flashes attached like this, sun was one hour away from a horizon,  and full set of kids jumping around :-)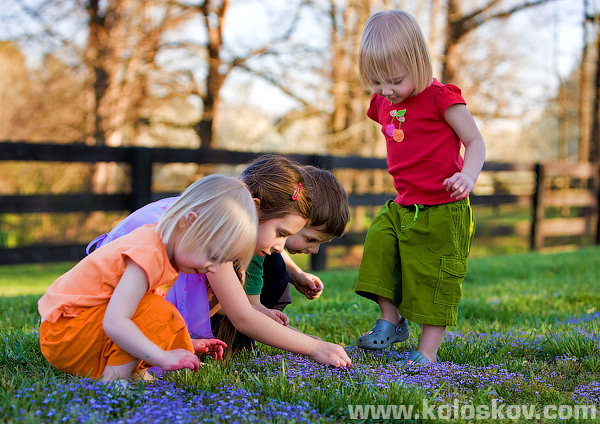 Irina showed us this beautiful place  near her house: a road surrounded by blooming trees and country style fences. After we got there, toddlers start jumping and running everywhere, girls posing, and me…  shooting!
I was selecting positions so the sun was on side, partially covered by blooming branches.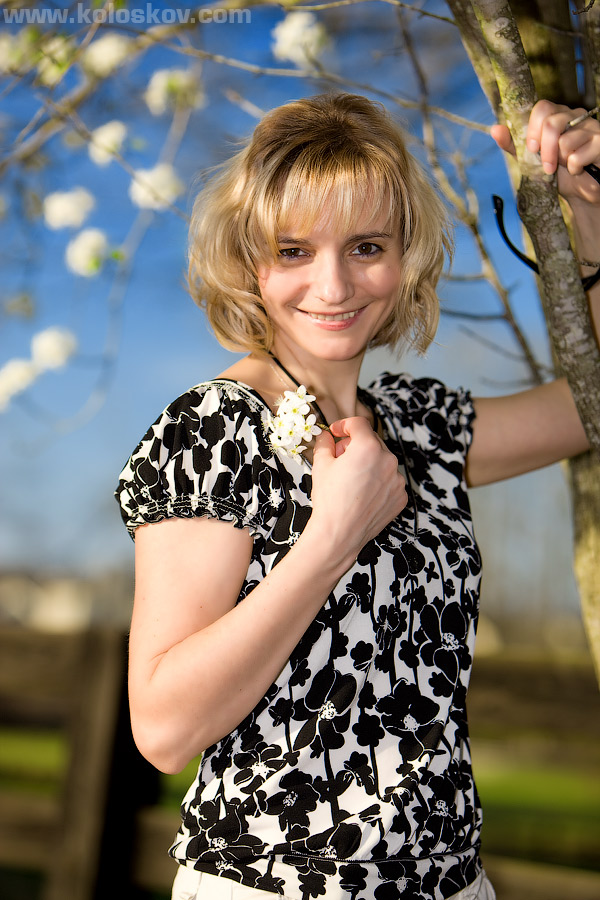 Exposure compensation was   (-0.5) for a camera and (+1.0) for a flash.   This gives me more control over the light,  also helped to make sky look deeper.
I had enough juice in 2 flash unit to overpower the sun, if needed: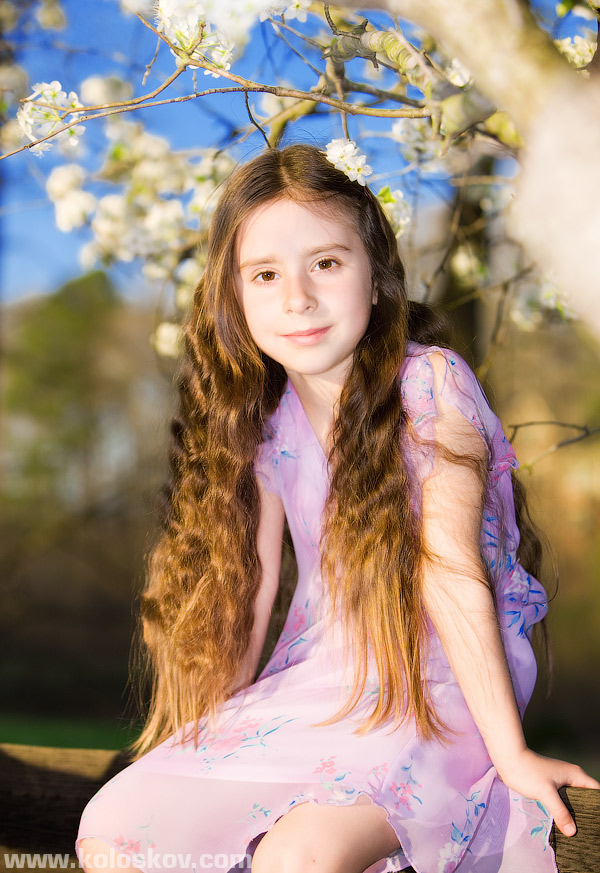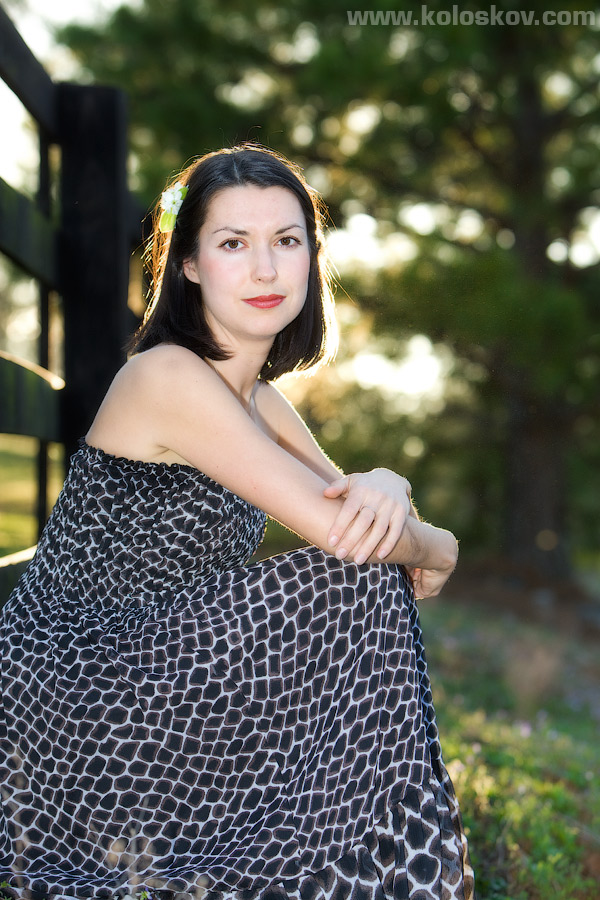 Blooming alley, after sunset: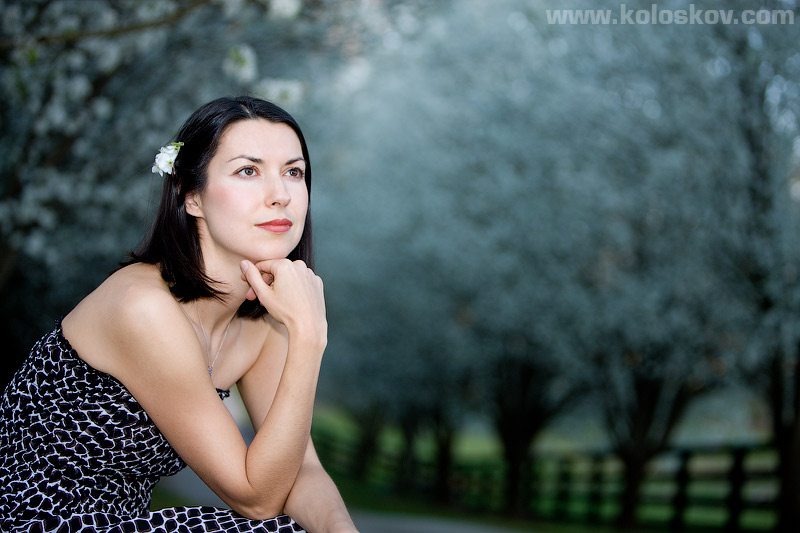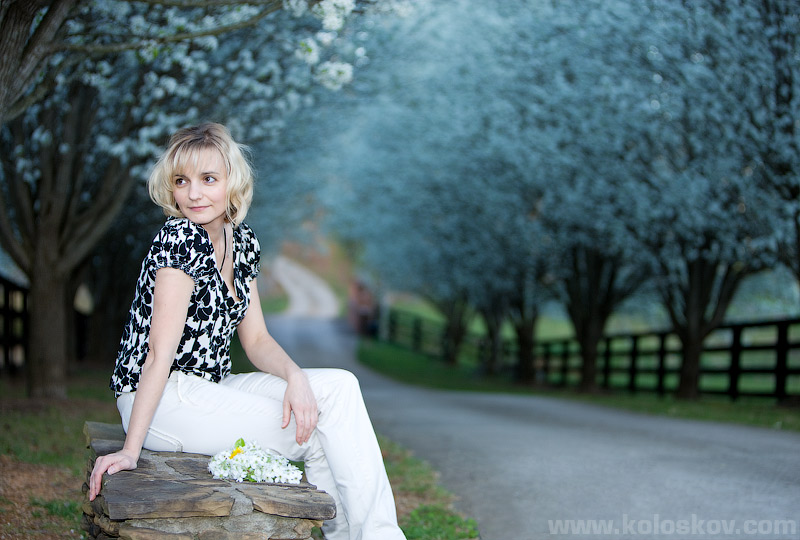 The rest of this photoshoot is on our The PerfectPhotoBlog.com. It worth to see them all, believe me!
Equipment and shooting spec:
---
Camera gear:
All shots were done with: Av mode, shutter speed 1/500-1/4000 sec, F2.8-F4.0, depending of the DOF required, ISO 100, Auto WB.
Important!  Side flash unit (talking about how it was mounted on a bracket) was rotated toward a  master flash unit (attached to a camera hot shoe), so it can see the signal from a master unit. On a mster I've made small foil leave and attached it to an opposite side of the IR transmitter, so it reflected the signal right to a slave. Without it there is no way each flash can communicate with each other in direct sunlight.
---
Any comments?