Contest:

It's a Feeling

 – $350USD winner take all!!!
We are glad to announce a new contest sponsored by one of our PHOTIGY.com team members, conceptual photographer Dave Nitsche.
The theme of this contest is feeling and emotion. A lot of our focus on Photigy is based on commercial work with emotion, trying to make products look as good as they can while adding emotion with light and composition. This contest will be about emotion in a commercial environment. Use a single subject or multiple subjects in a frame and show a feeling! The image should tell a story and make the viewer feel what you're trying to convey.
Dave's picture below gives and example of what the team will be looking for. We also want this to be your vision! Tell us something about your life, about something important to you, something going on in the world or whatever else you can use for inspiration.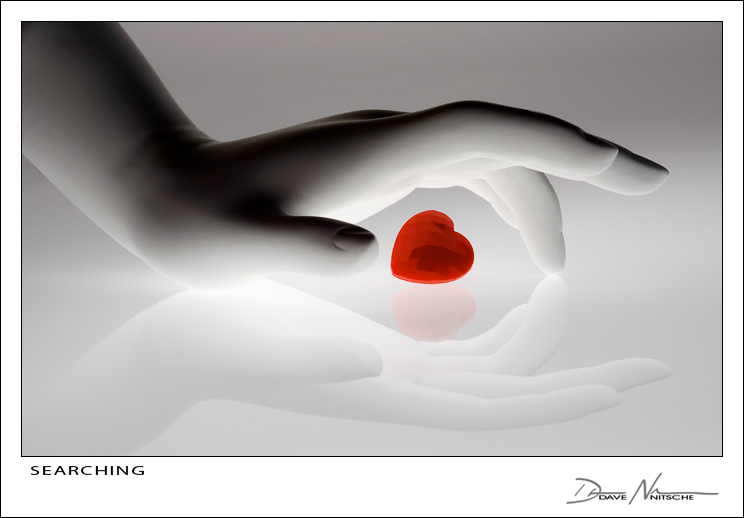 Rules: 
Must be shot in a studio or studio like environment
Only inanimate objects can be used
Images must be a minimum of 900 pixels horizontally or 750 vertically depending on orientation of image
Must be a new image and not created prior to the announcement of this contest.
Images must contain camera Exif data so we can validate the date taken. If images do not have EXIF data they will be disqualified.
Naming convention of image should be username_imagetitle.jpg
Only one entry per contestant.
Deadline: 
Images must be submitted to the Photigy contest forum by 12:00 Eastern Time US July 31st.  The winner will be announced August 1st on our Photigy live hangout on Google+.
This is a winner takes all contest. Alex, Genia and  Dave will review all images and pick the one they feel represents a story or feeling the best. The winner will receive a $350 USD gift card from a major camera shop local to that person or if they have a paypal account the money can be deposited there. Yes this is a world-wide contest and is open to anyone!!!
Submission page:
Submit your entries here on PHOTIGY Forum by adding a new reply to the topic. Attach your image using "Upload Attachement" at the bottom of the submission form.
UPDATE (08/02/2012):
The contest gets extended for two more weeks: the new deadline is 8/15/2012. I can't believe we get so few submissions, considering that contest is world-wide and $350 is a good thing to have. Common guys, engage your creativity and make something to be proud of yourself as a photographer:-)
Good luck all and get feeling!!!!