Every Wednesday at 10PM Eastern time( -5 GMT) me and Dave Nitsche are hosting a "Studio Photography Insights" Google plus hangout. The idea is to have dedicated to studio photography video podcast, where we'll be discussing all the aspects of studio photography: technical challenges, techniques, unveil behind the scene info of interesting shots, etc. Beside a talk, I'll be doing live demonstrations, right from a studio. Short, but interesting shots, with explanation of what I am doing:-)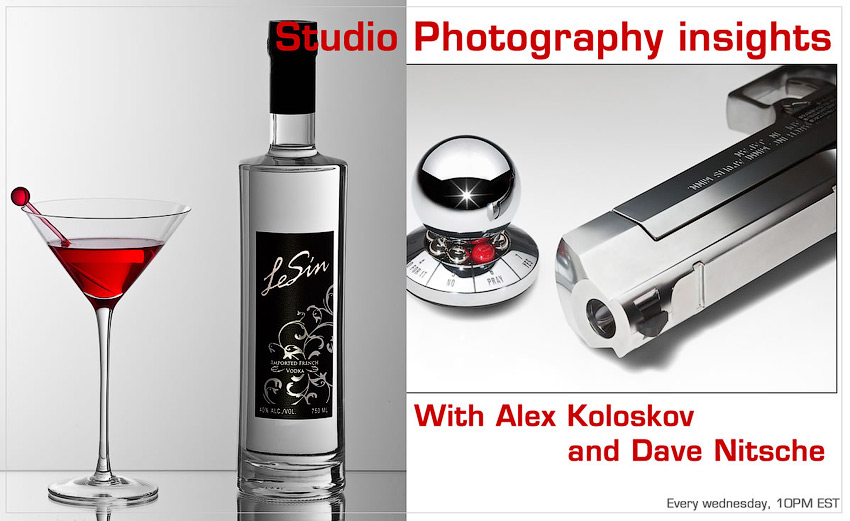 We already had 2 events, first was posted on MasteringSplash.com (see here) , second you'll see below on this post. Again, podcast will be going online at Google plus, every Wednesday, at 10PM eastern time (-5 GMT), and everyone who interested can join us. However, only 10 people can be on a hangout at the same time (limitation of G+) so you better be ready to react fast when you'll see my invitation:-)
To be invited, you need to be in my special "Studio hangout" circle, which I am filling with fellow photographers and amateurs who interested in studio photography. I assume you are one of us if you read my blog, so most likely you'll be qualified and added immediately. To get in, you need to find me on G+ (it is easy) and ask to be added to "Studio hangout" circle. I still have few thousands seats available :-)
To make this show more interesting, we need active participants to join us on the hangout, people who have some experience (not required)  and passion (required) in studio photography: those who will be ready to join our discussion. There is no reason to be on a hangout only to watch and listen: broadcast or recording is much more convenient way to do so, right?
Every event will be broadcast live on  Google plus in realtime as well as recorded and posted on the blog. It will be hard to miss it :-)
Studio Photography Insights G+ hangout #2
So, what we did during this one? I've repeated the image of the bottle of Vodka (see above) using only 2 Canon speedlites and $5 DIY light modifiers. The result is below, AS-IS, unedited but converted from camera RAW: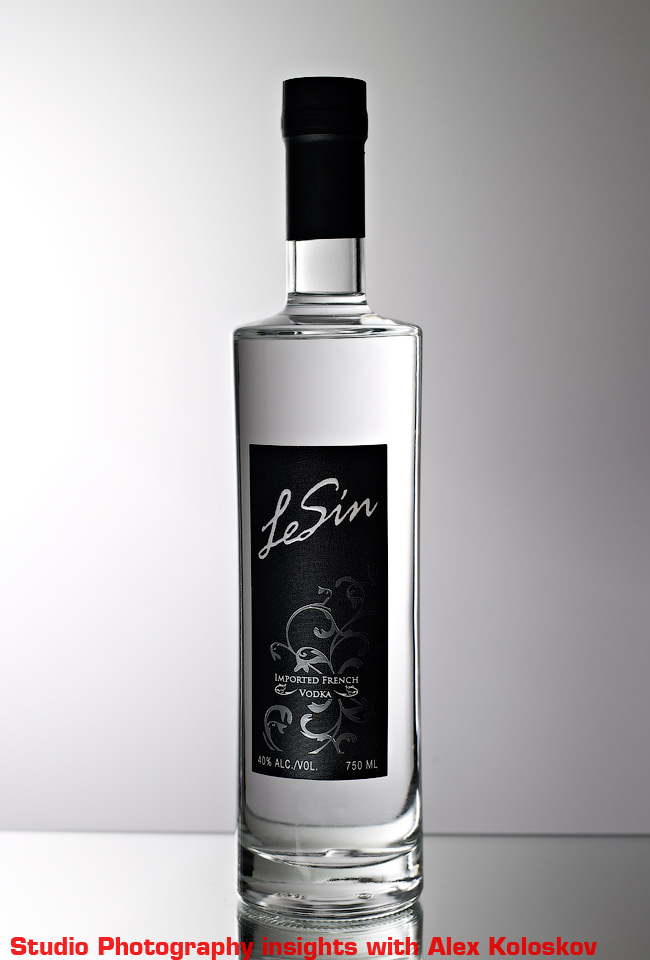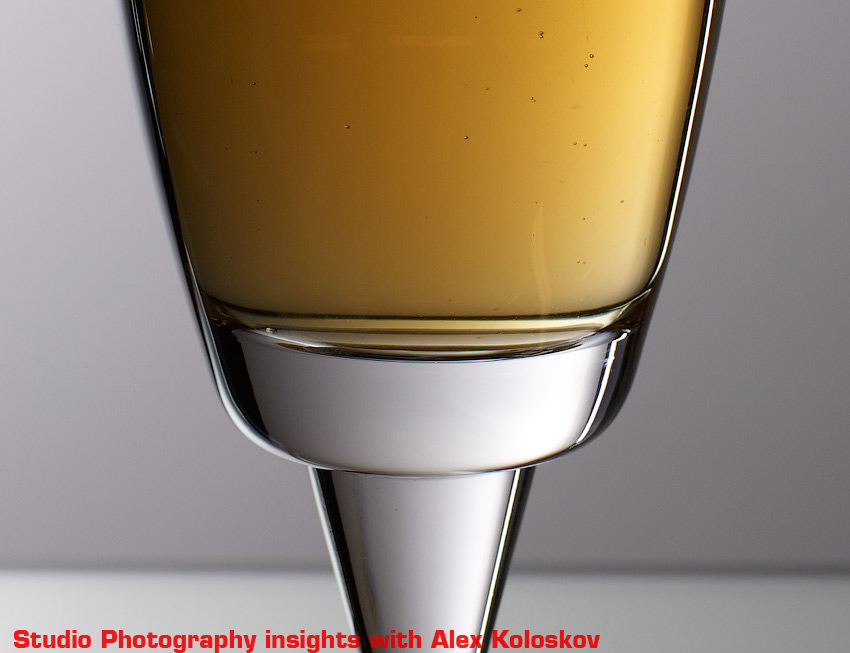 Now, the video, full 50 minutes. Please do not bother watching if you can't tolerate my accent: it comes with the package:-)
The translucent plastic I was using for DIY saberstrip is this one:  Savage Translum Diffusion – 54″ x 18′ Roll, thank you +Danny Brown for the reminder!
Another announce
is about our new e-store at masteringsplash.com: I decided to let readers to buy articles from "Splash Master's Corner", as an alternative way to monthly subscription. Now you can buy any individual article you'd like to read. Just go to our e-Store and  select which one you like, pay $9.95 and download instantly after the payment (via PayPal)  is made:
BTW, Photography Liquids: tutorial #1 is a really cool 20 min walk-through of the shot, I should probably sell it for more than $7…
All the best!