Photigy School Of Photography
Become an expert in product photography, retouching, and CGI.
And do it faster than anywhere else.
The #1 School for Commercial Product Photographers
More than 40,000 students across the world
educational materials you can utilize immediately
A rapidly growing community of creative people
Photography School
Our unique certification programs for beginners and professionals will provide everything you need to become a successful commercial product photographer.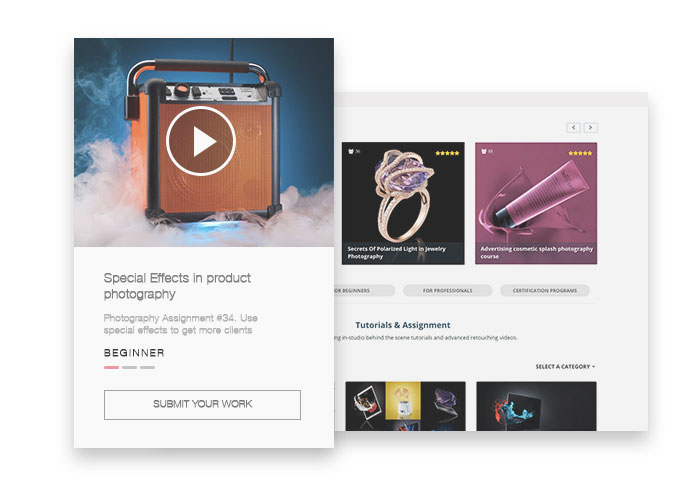 Pro Club
Unlimited access to the best product photography courses, tutorials and advanced retouching videos. Choose what you'd like to learn from our extensive subscription library.
Community Interaction
Moderated, members-only forum, and groups where you can ask for advice, get a suggestion or help from professional photographers. Work with professional commercial photographers from around the world.
Go to the forum
Journal
Get inspiration from interviews and the work of successful commercial product photographers from around the world. Gear & reviews, video blogs and special techniques in product photography.
Get inspiration
Loved by people around the world
"I have learned so much in such a short time, I can't imagine how much time it would have taken me to learn all I did without photigy!"
"You are wonderful. I wish I found Photigy years ago. I don't feel so alone any longer in my struggle with learning about jewelry photography."
"Let me just start off by saying you are an AWESOME TEACHER your tutorials are BOMB dude! I have learned so much from watching you it's truly awesome."