Last Saturday we had a product Photography meetup at Photoplex Studios. We photographed seven different products from Ukrainian vodka to jewelry, all in five hours. Thank you to everyone who attended, I am sure it was pretty interesting experience.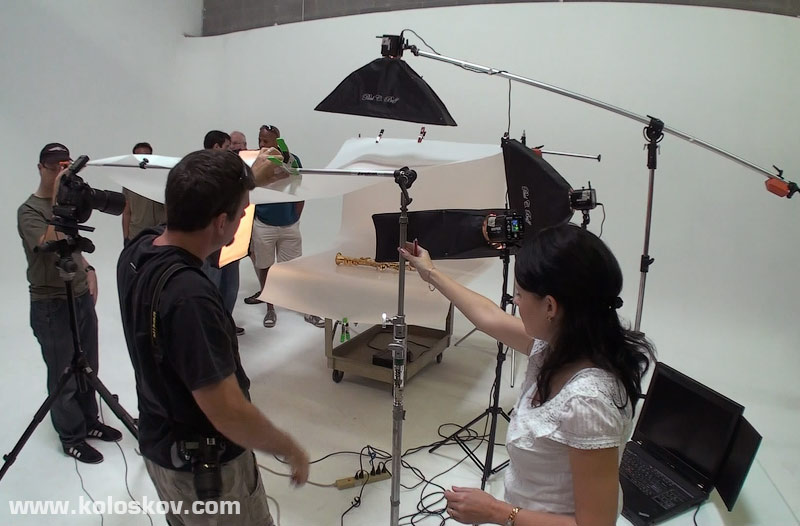 We did a lot more then I expected to get done in just five hours. I must say that I was lucky to have found Photoplex Studios, they had everything we needed (including a large LCD screen). Mike Noa (studio co-owner) gave me great support and help during the shootout, he was a welcome part of the team. I want to extend a personal thank you to Mike!
Somehow the meetup transformed into a masterclass, but I'm not complaining:-) It was a great experience for me, as we were jumping between several very different subjects, changing the lighting on a fly, creating DIY light modifiers and improvising. This is pretty much what I like doing in my life:-)

I've videotaped the whole event and I'm going to create an e-book from it. It won't be a one week deal, but I promise to have it done in about a month. It will be pieces of video combined with lighting diagrams and written explanation for each shot. Meaning, you won't need to spend five hours to watch it. Only essential parts of the video from each shot will be included, the rest will be the images and text. I know that this mix will give the best experience for you, the reader.
Below are the results of the shootout. Some of the items almost untouched "as-is", some of them, like the ring and sax required a little bit more time from the retoucher.
Studio Product Photography shout-out outcome:
Alex brought a Saxophone. Very cool subject to learn how to work with the reflections:-)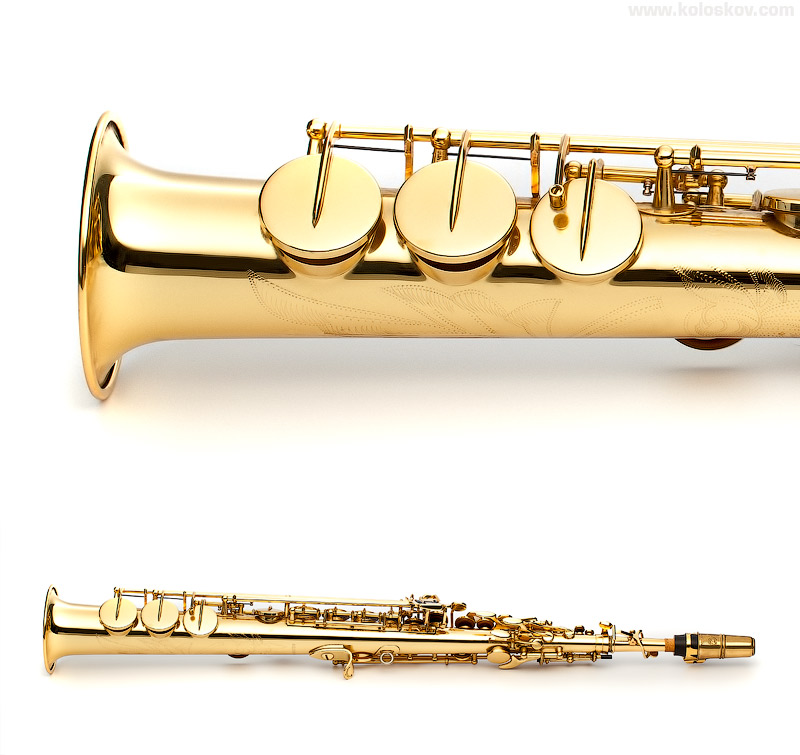 Brad brought this very sexy watch. I really enjoyed shooting such an elegant subject. We did not stop the hands, as the lighting is what we were concentrating on. In a "real shot" the arrows suppose to be set to 10:10, right?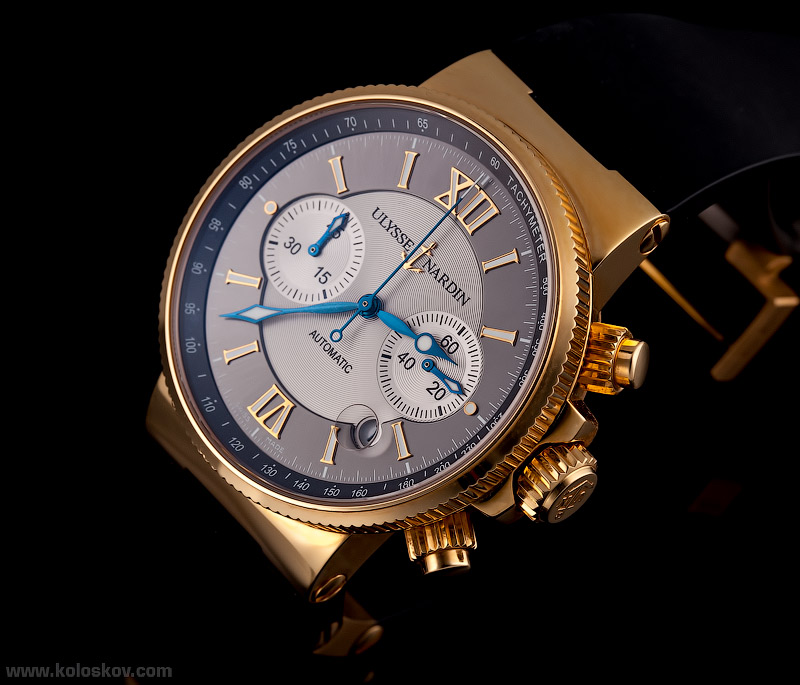 Ron brought some jewelry for us to shoot. This ring was a hard subject because of it's "hard-to-catch" facets on the stone, but we got it with a little help in post-production. No focus stacking here, but ideally that's the technique to use for this subject.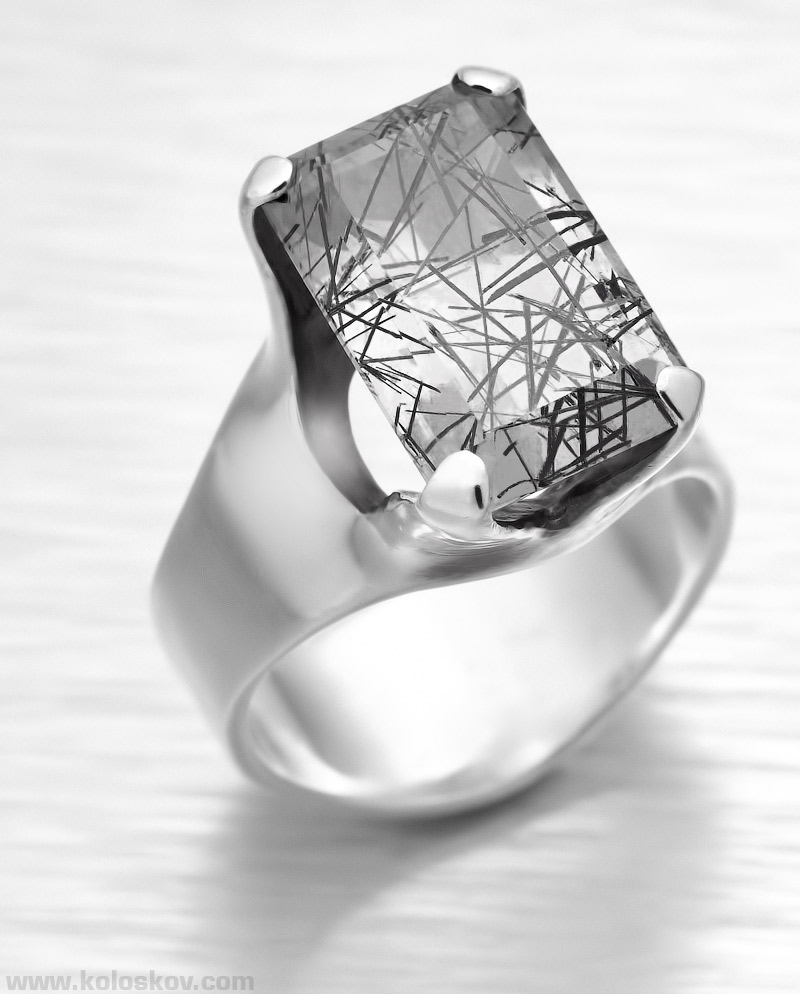 Anna had this bottle of perfume. A very nice bottle with the top part of it being a 100% reflective spherical chrome mirror. Similar to if you've ever tried to shot Christmas tree or holiday ornament bulb:-)
Five minutes of post production cleaned it.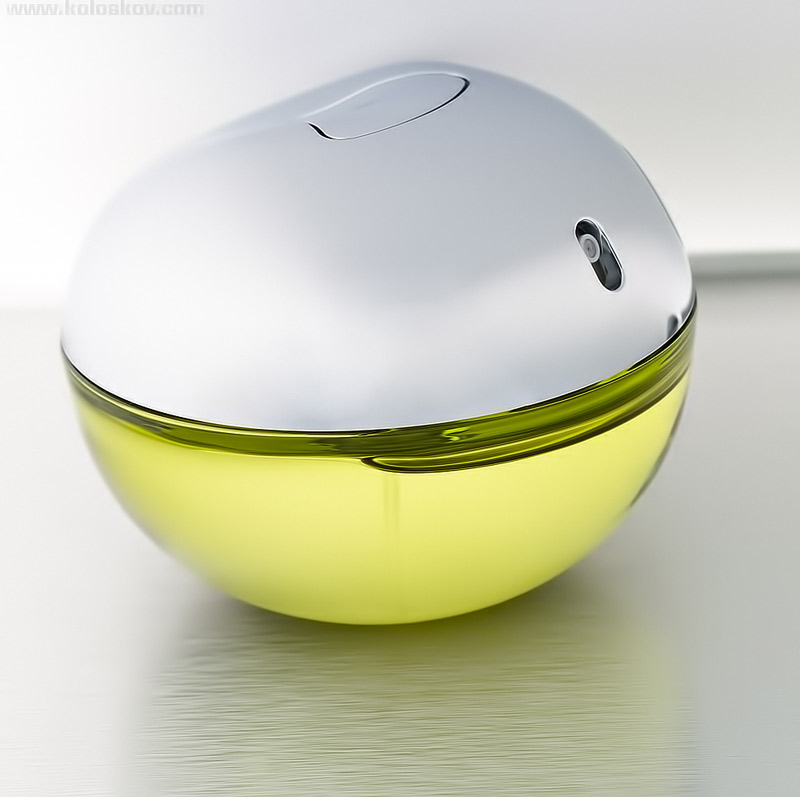 I have another idea of how this particular perfume could be photographed: an outside shot with open blue sky with some nice white clouds, so the whole sky will be reflected on the top of the bottle. This would be a nice and it will shot a "glossy nature" of the bottle's cup. Anna, you can try to shoot it this way:-)
Vitos brought a little bottle shop for us:-) Vodka and Rums. It was interesting to see how the lighting was transformed by the transparent bottle of vodka to the glossy and matte bottles of rum.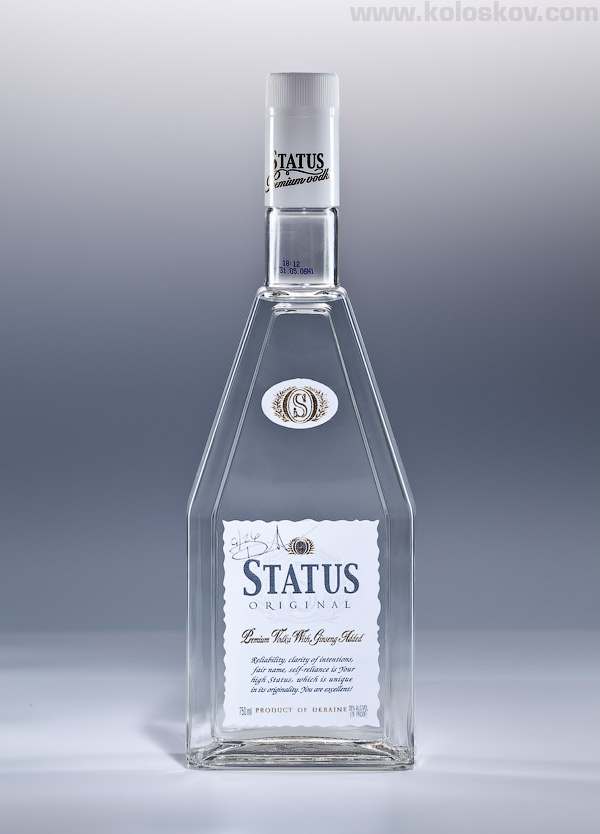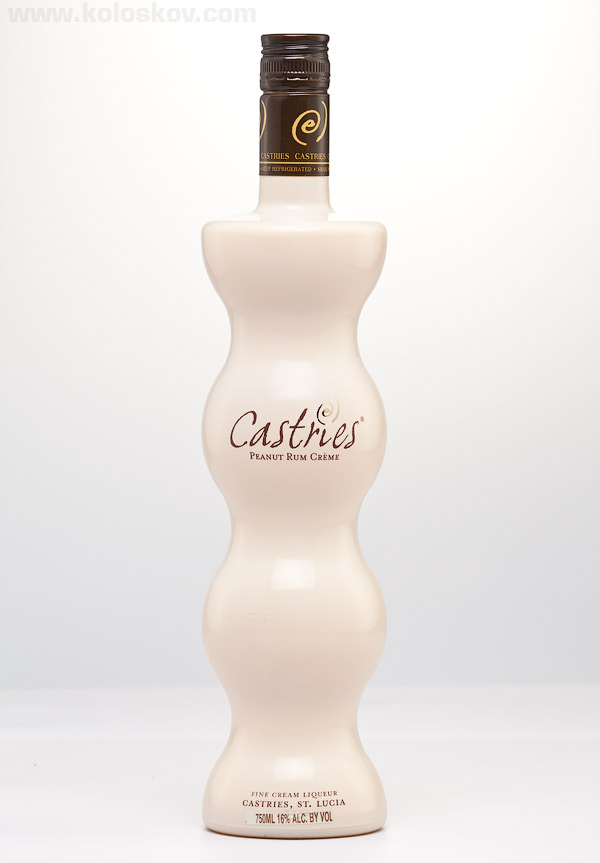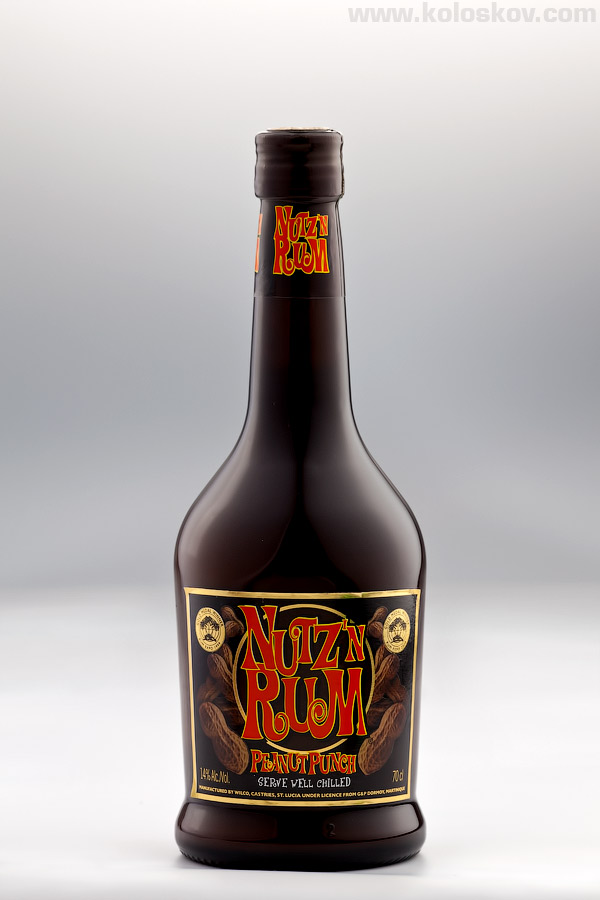 Again, thank you everyone who was with us! Feel free to post your comments here, I appreciate your feedback.
P.S Evan Tantum and Alex Below, many thanks to you guys for the help and assistance during the meetup!