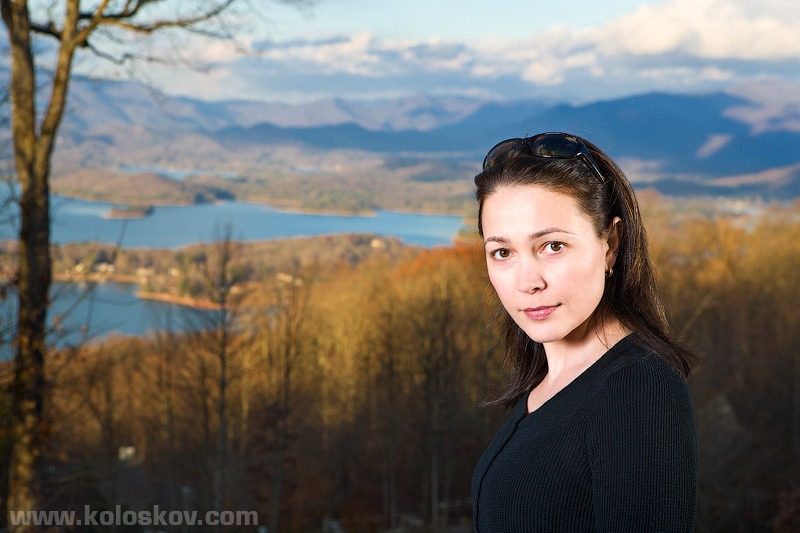 The magic of PLM (parabolic) umbrella
Please look at the portrait below: do you really think it was shot in front of that lake and mountains, or it was a studio shot and digitally applied background?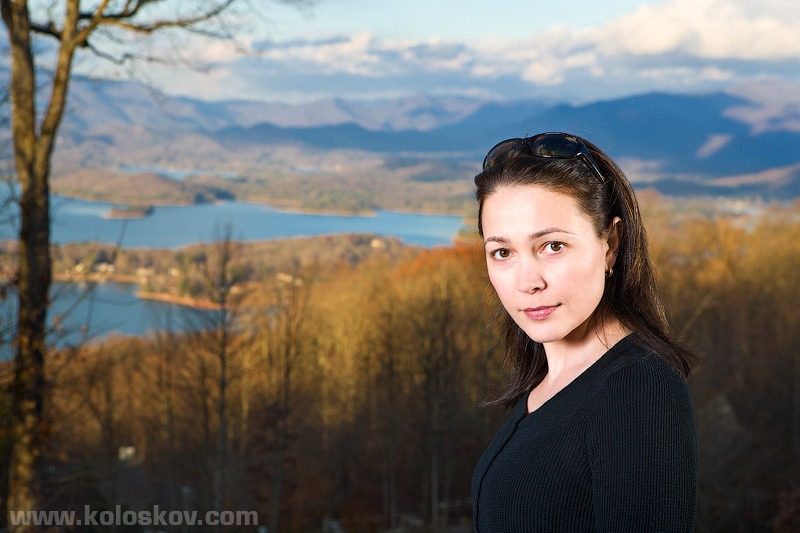 When I saw this image first time, background looked completely unnatural, like it digitally applied on a studio portrait. However, this is  one shot image…
Here is the story behind it:
During Thanksgiving week we spend 3 relaxed days with our friends at North Georgia Mountains near Hiawassee. (many thanks to Doug and Beckie for their beautiful home) I had my new Einsteins units with few umbrellas and stands with me, just to test and play around if we'll have time and desire to do so:-)
The house we rent was on a steep hill, facing North, with a huge all-around house deck. The view was so beautiful that I had no chance to skip my semi-planned on-location test of Einsteins. So, somewhere around 4PM (sun was going down, creating amazing scenic look on the lake and mountains) I've unload my stuff and got 2 PCB stands (with sandbags) on the house deck.
The lighting setup was very simple: two strobes with 64" umbrellas on both corners of the U-shaped deck. PLM silver umbrella on the left, behind the photographer served as a main light, and white umbrella on the right approximately 2 times far away from the model spot then main light as a filler.
I've planed to have  the shooting area as wide as possible to have more room to catch running kids, etc. Here is the setup, the right and left side images was joined together: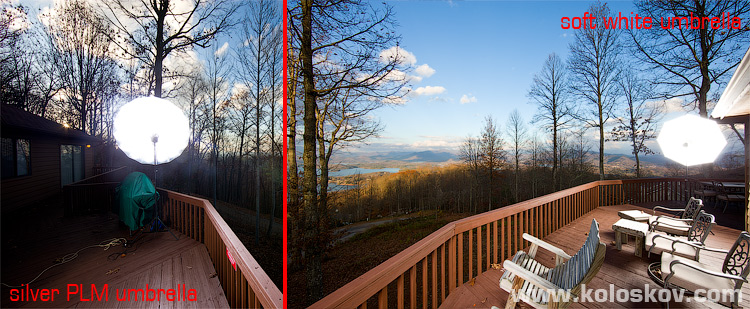 Sun was low, behind the house, so all the shooting area was in a deep shadow. To show you the lighting conditions, here is the composition of the whole area done with 14º ultra-wide lens: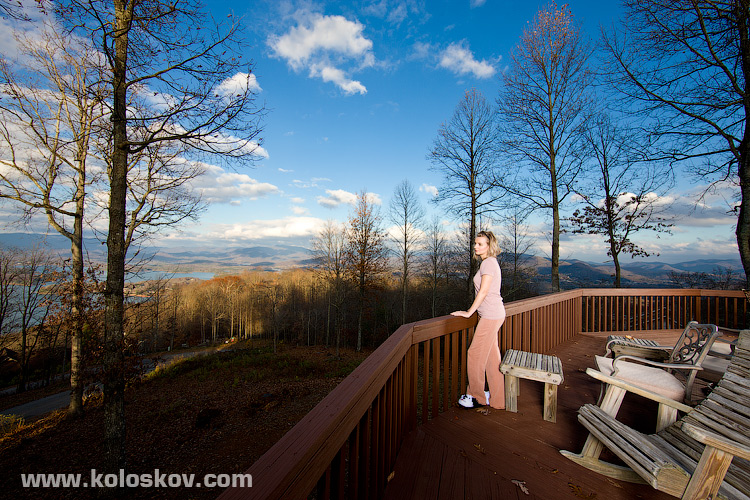 Look at the difference of light spread:
Positioned at the same angle, PLM umbrella has spot-like beam of light (PLM is behind the photographer, focused on a "model's place"). In opposite, white umbrella was spreading soft light everywhere around,  highlighting right part of the deck.
Kids refused to pose or run through the deck, so I've started from portrait-like photos. From the very first image I was surprised how "detached" background looked! Behind the model everything was blurred (I've used 24-70mm F2.8L canon lens at 50-70mm  F8) and combination of strong directional light on a model with no other things on a background affected by strobe light did the trick. Personally I can't say that I love this effect (especially from the beginning), but it was very interesting to explore it further: I do not shoot much on location, so there are still many things to explore for me:-).
Plus, both girls loved this, so I continued with the same setup and light ratio: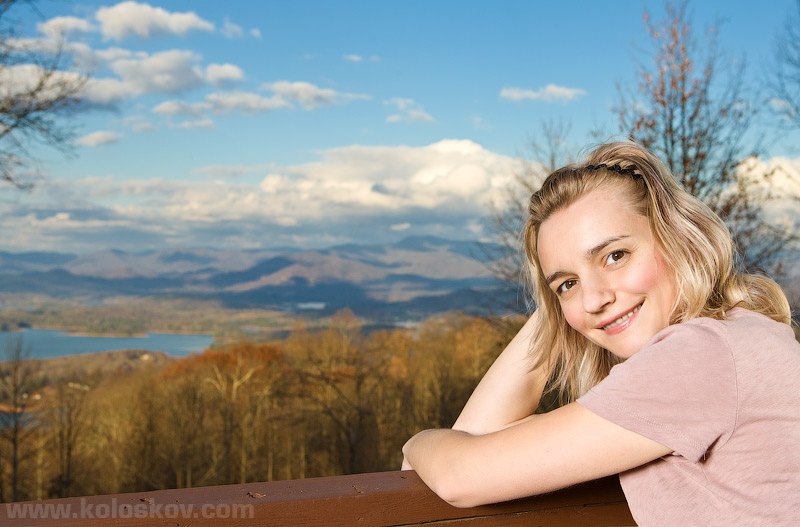 Notice how a light beam from parabolic umbrella "paint" the skin: bright area in the middle with nice fall-off on the edges. Also, the power of the main light was high enough to give the skin that glow which I usually see on  a bright fashion photos (and I like it:-).
When I've asked to shoot our friends to snap few pictures of our little happy family,  focal length was set to 40mm which, with a slight increase of a shooting distance made background look less blurred. This immediately "attached" it back to a stage: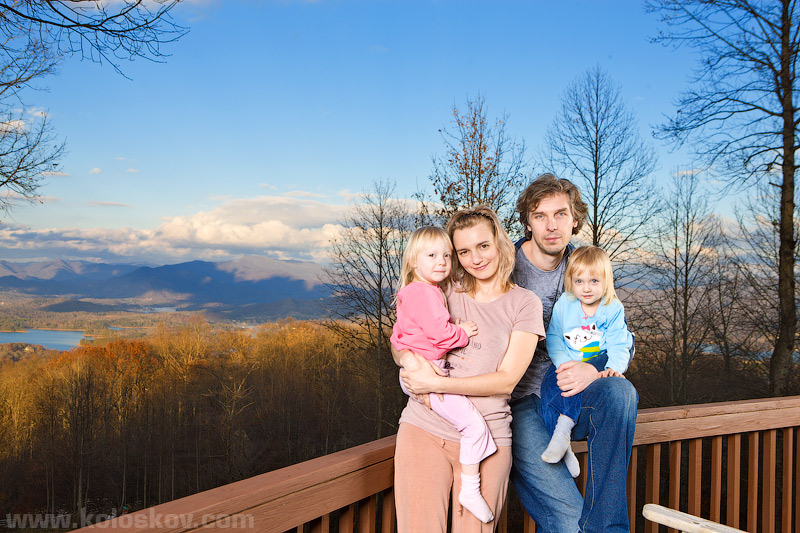 BTW, regarding Einstein units: I've already tested them in the liquid action shots in  studio with great results, and now used for this quick on-location test shoot. No complains, everything seems to work great, I do not even bothered a lot by that "broken" fixtures for light modifiers they have on current models.
The weather was constantly changing: from sunny day to a rainy night with foggy morning, and then back to a sun. I could not resist and snapped few landscape views with Canon EF 100-400mm f/4.5-5.6L IS telephoto lens: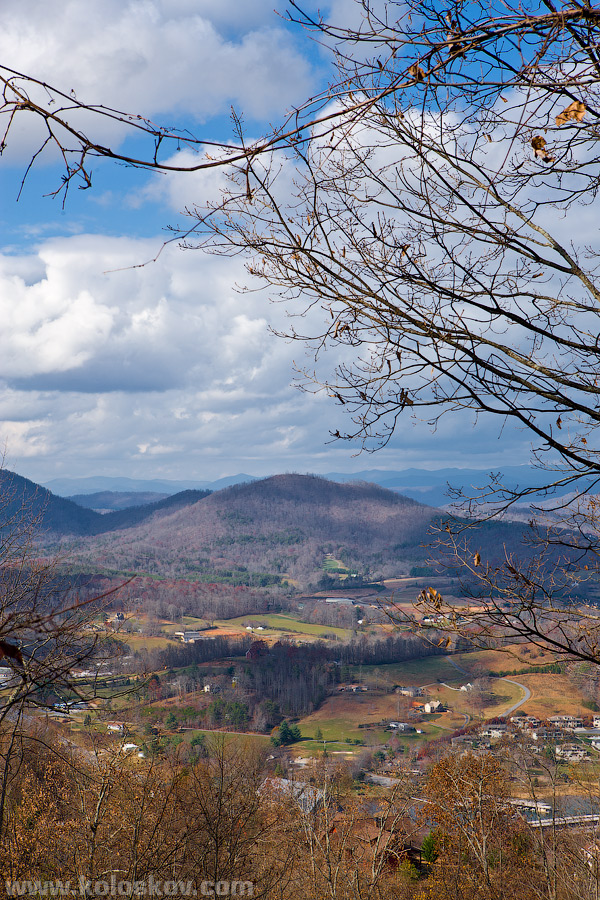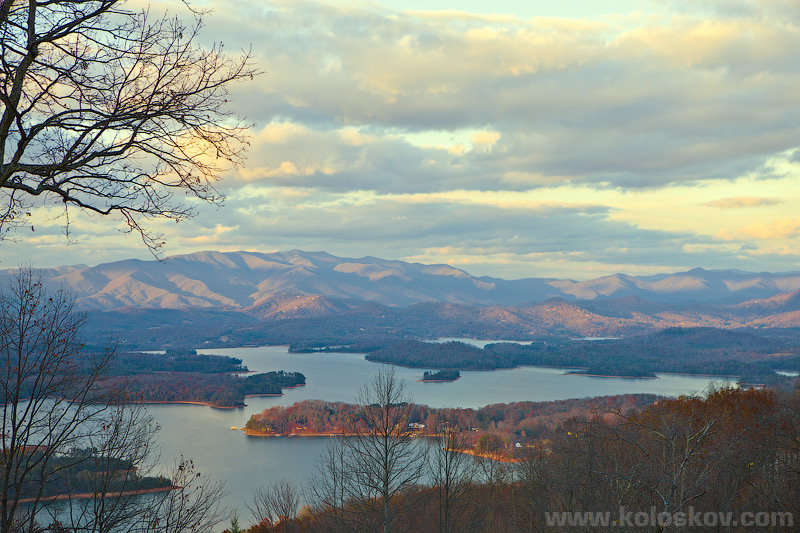 The same view next morning, after the rain: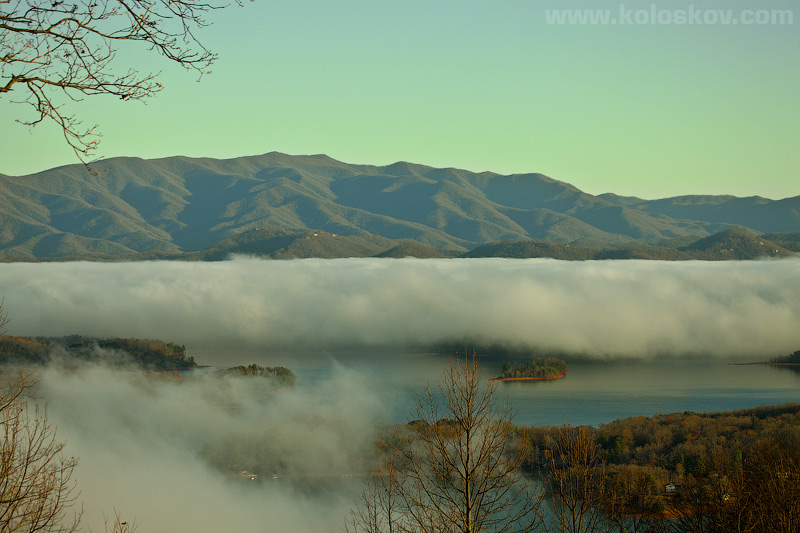 Enjoy:-)
Update: There are more landscapes on our post production blog: Great vacation and awesome pictures.
---
Camera gear:
Lighting, light modifiers and accessories:
Exposure specification: shutter speed 1/30-1/80 sec, F8-13, ISO 100
---
Alex