This topic contains 4 replies, has 4 voices, and was last updated by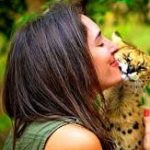 Rachael Alice 9 months, 2 weeks ago.
Hello just wondering what your thoughts were on this strobe (Flashpoint) that is battery powered and similar to the more expensive ProFoto's
Link is below;
http://www.adorama.com/fplfx600bn.html#source=productOptions

Has anyone used them before? Primarily looking for strobes that can be used in the studio (for product photography) and on location when I do car photography. At this point I have been working with LED's and I'm now ready to move to strobes.

Another option I'm considering is this Bowens 500r's kit with optional Travelpak

http://www.henrys.com/71136-BOWENS-GEMINI-500-500R-TX-UM-SB-KIT.aspx

I would love to get the ProFoto's but at this time there not in my price range.

Any help would be greatly appreciated.

Both light are good, but one is battery-powered and another is not.
What do you need more? You need to decide, we won;t help you here:-)
I never buy a battery powered lights because I shoot at studio only. If it would be opposite, I'll be buying battery-powered;-)

Hello Alex and thank you for your response. I usually get an email when someone responded. Lucky I checked today. With automotive photography you can shoot both in a studio or out in the environment, it just depends on what the client is lookng for. This is why I'm thinking of maybe the Flashpoint, I just wasn't sure if they were a good brand as I had never heard of them before. But you're right I need to figure out where I will be shooting most and what :D in order to make the final pick as I'm hoping to get some Jewellery and cosmetic clients too and that work would be mostly done in the studio. Thanks again Alex.

Both lights are good to go with. As Alex told that Which option to go with battery-powered or another is totally personal preference.
You must be logged in to reply to this topic.