This topic contains 1 reply, has 1 voice, and was last updated by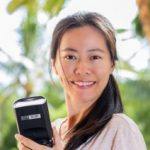 Yi-Chen Chiang 6 months, 1 week ago.
Hi, I've just done a practice on a red wine shot. Often time, wine or glass alone or two together is usually less problem, but sometimes I prefer create a scene. A few suggestions would be very helpful, thanks you,
1) If you can make everything right in camera (minimize in post production/composites), how would you done differently for lighting setup?
2) My biggest trouble is to lit up the wine bottle well (for the light through glowing look), I had to do grab a few images for composite.
3) when I composed several wine bottle lights in post production, I find it is difficult to make a nice uniform look, or say a smooth transition on color.
4) Any other advice after seeing my photo is welcome :)

Thank you,
Yi-Chen

Attachments:

You must be

logged in

to view attached files.

If I don't try I will never know

For #2, I am now just thinking why didn't I lit the bottle the way I lit the glass?? –I am answering to myself, XD, it might have worked better and smoother. I think I was trying to use a card behind it and have the side light to hit it for reflection like some people demonstrate (like maybe just cut the shape and stand it behind the bottle) but I did not get it work and forgot to try another. Kind of wasted this shot….don't know if any post can save it for better?

I tried to use warp on a certain area as in https://www.photigy.com/light-painting-with-flashlight/ , but always I am just changing the 'shape' of selection and not the selected content, what am I doing wrong?

If I don't try I will never know
You must be logged in to reply to this topic.