This topic contains 4 replies, has 3 voices, and was last updated by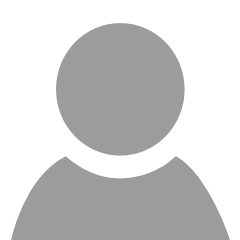 Lisa 1 year, 2 months ago.
To Alex. I sent an email through the contact us link but I am not sure if it will be responded to. I am having lots and lots of equipment issues. I will copy what I sent earlier. Just wanted to make sure it is seen. Thanks.

Hello. I wanted to let you know the frustrations I have been dealing with. I signed up for the course in November. If I had realized the time factor I would have waited to start the course but I wanted to know what equipment I would need. I was going to NYC in December and thought I could get my equipment from B&H. I signed up for the course because I wanted to learn about lighting. I know absolutely nothing about lighting so I was starting from scratch. To be honest it would have been so helpful to have a supply list. I went to NYC and bought a softbox and some accessories and a few light stands. Then from Adorama I bought a speedlight and monolight. When I started the course I realized I had purchased a lot of things that were not appropiate. It would have been so helpful to have dimensions of a softbox. Turns out I needed a stripbox but I had never heard of that. So I was in Hawaii with the wrong things and I have been trying to figure it out. Trouble is I cannot just run to a store and buy what I need. There are no photo stores here and shipping is very expensive. The issue I have been having is the speedlight I bought, a orlit, from Adorama has been a nightmare. I get about 10 shots and then it says the batteries are dead. I only have a short time at night to dedicate to this and it is frustrating to only be able to get a few shots in each time. The unit also seems to have issues linking to the transmitter. I just bought a rechargeable batteries hoping that would help but tonight once again it won't fire. It is under warranty so I can send it back but it will be at least 10 days between shipping there and back. I would purchase a Yongnuo in the meantime but I don't think a transmitter would work with my orlit 601 monolight. Is there a transmitter that would work with both. These are things that would have been so helpful to learn. The first video of the course talks about equipmet and says there would be a link but since it is an old video there wasn't a link to go to. What So now I need to send back this speedlight and loose more time. What I need to know is do you give an extension for the course. I hope this message will make it to someone and I will receive a response. Thank you.

Hi Lisa,
We sent as an answer to your email, please check it. If you'll have any questions contact us anytime.
Best,
Andrey

Thank you Andrey for taking the time to responsd. I have checked my email but did not see anything. Would it be coming from photigy. I typed photigy and alex into my search but that particular email didn't show up. Can you resend or let me know what the sending email was. Thanks so much. Aloha.

Hello, Lisa,
Sorry to hear your frustrations… I've just noticed you are from Hawaii!!! I am too, in Oahu though.

I am also a very beginner in photography. I totally understand your situations, it is very difficult to get stuffs in Hawaii and some vendors do not ship certain items to Hawaii. I have times that the gears do not cooperate with me or I was not familiar with my own gears. Anyways, Just drop by here to say Aloha and Cheer you up!! Hope things get better and smoother for you.

Yi-Chen

If I don't try I will never know

Aloha Yi-Chen. Thanks for your encouragement. Yes it can be challenging:) I ordered a stripbox on Feb 22 and it still hasn't arrived. The vendor sent it parcel post so who knows when I will see it. I am still going to try and see how far I can get. Even though it can be frustrating I am still enjoying the class. I want to be a great photographer but I seem to be camera equipment challenged:) I hope all is well with you. Are there any photo stores over there? We used to have a small one but they closed down a couple of years ago. Have a great evening. Aloha, Lisa.
You must be logged in to reply to this topic.