This topic contains 0 replies, has 1 voice, and was last updated by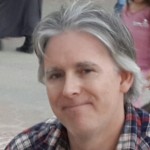 Ben King 1 year, 2 months ago.
Hi everyone,

I am sure that this question has been asked in some shape and form many times. If a shop (bicycle shop in this case) wants me to take photos of bikes for their website, is there any issue with copyright? The images would be branded products sold by the shop.

Thank you in advance

Ben
You must be logged in to reply to this topic.