This topic contains 3 replies, has 3 voices, and was last updated by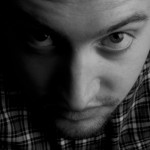 Michael 11 months ago.
Hi Folks,

I hope you are all well.

I'm going to be shooting a lot of furniture Small-large scale eg beds sofa's cabinets etc… on white background.

Also i will be shooting these products in context in a ROOM-SET environment.

I've read various articles on choosing lenses and i'm trying decide what would best suit this kind of photography.

Can anyone offer any suggestions or insight on what you'd recommend?

Thank you in advance for your time.

Kind regards

Michael

For real estate photography, most photographer's go to lens is something like the 16-35mm. I would imagine that these product shots would almost want to have the same kind of vibe, so I would say that's a good place to start. Any wider than 16mm you'll be dealing with intense distortion.

Connect with me:
Instagram: https://www.instagram.com/legionxstudios/
Online Portfolio: https://www.format.com/
Website: https://www.legionxstudios.com/

Hi guys,

Thank you both Tudor and Jannatul for taking the time to get back to me with your insights. I'm a huge fan of the 10-20mm! I'll also look into the 16-35mm.

I should also mention that i will be working with sets built within a warehouse so i will have plenty of space at my disposal, i'm really trying to define the best lens for this environment. As I've had mixed advice.

Kind regards

Michael
You must be logged in to reply to this topic.