This topic contains 0 replies, has 1 voice, and was last updated by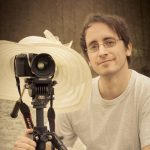 Nico 5 months, 3 weeks ago.
Hi there,

I am a photographer from Germany, living close to the famous city of Idar-Oberstein. Well known not only for being the birthplace of Hollywood actor Bruce Willis but also of precious stones and jewellery. For about 4 years now I take photos of stones and jewellery for regular customers. Until then I did not have any experiences in product photography, and since I discovered the Photigy channel on youtube I decided to learn doing this in a much more professional way.

In addition I am also doing portrait and artistic nude photography. And since starting with this "pure" product photography I'd also like to combine jewellery with being worn by a model – luckily Photigy is even offering an own course focussed on that topic.

Finally I managed to purchase some of my favourited courses. Right now I had a first look on their individual introductions to get an overview of what equipment I need to work properly. Looking forward to getting started very soon.

Kindly regards,
Nico
You must be logged in to reply to this topic.