This topic contains 3 replies, has 3 voices, and was last updated by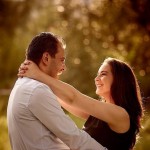 Marius Pavel 3 months, 3 weeks ago.
Hi, I have just purchased a Nikon 105mm Micro lens, My question is, should I put a lens protector on? Thinking of the the B+W 62mm XS-Pro Clear with Multi-Resistant Nano Coating or similar. Or is the theory, putting any glass in front of a good lens, will deteriorate or distort the image? ps I will be using a lens hood.

Russ, I don't use any protective filter on the front of my lenses but they are used mostly in the studio. I would put a protective filter on the lenses if you are using them in inclement weather. fog, rain, dust or sandy environment, snow or coming in and out of the cold into a warmer environment. I would then remove them when not needed to protect the lens. This is one of those many subjects that 50% of the photographers would say don't use a filter and the other 50% would say they have one on the lens at all times.

No filter is better than the glas fron your manufacturer. So no protection.
You must be logged in to reply to this topic.